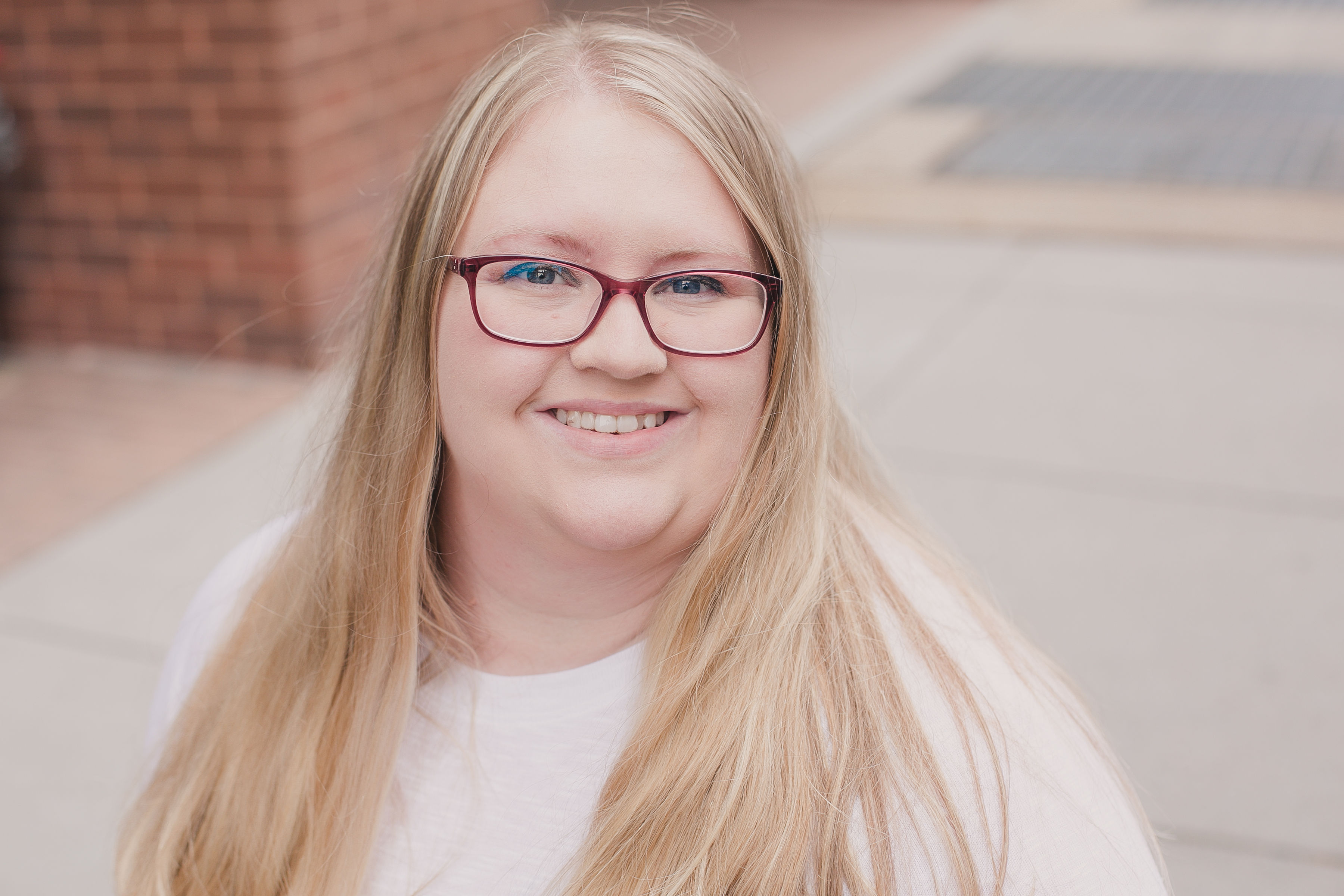 How Do I Find My Customers Once I Have a GSA Schedule?
GSA Schedule | Resources and Insight | 8 Min Read
First, congratulations on your GSA award—your GSA Schedule contract will prove to be a valuable contracting vehicle for your organization over the next twenty years. We know you went through a lengthy process to receive your GSA Schedule contract, but unfortunately, the work doesn't stop there. Now that you have received an award, you're probably asking yourself how to start selling.
As soon as our clients receive their award, they are eager to know what the next steps are and how to market their contract to government buyers. To help answer your questions and clear up any confusion you may have, we have laid out steps you should take to find your customers.
Your journey should start with asking the following questions:
What agencies should I target?
How do I find contacts within those agencies?
How can I influence the purchasing behaviors of those government agencies?
What Agencies Should I Target to Sell to Through My GSA Schedule Contract?
The agencies that you initially target should have historical purchases for the same or similar products/services you are offering. You can identify these sales in the contract data section of beta.SAM.gov. Here are some instructions:
Once at

beta.SAM.gov

,

you will want to create a log-in if you do not already have one. You will need to be logged in to download the data into Excel or a PDF.

Enter dates under "Modified Date" to narrow down your results to the last calendar year or the last federal Fiscal Year, or any other date range that you prefer.
Enter the

NAICS code

or

Product Service Code (PSC)

also sometimes referred to as the Federal Service Code (FSC) for the products or services you have to offer.
*PSC codes have a higher level of specificity than NAICS codes and should be the preferred tool for highly diverse and active industries.
How Do I Find Contacts Within the Agencies I'm Interested in Selling to?
Research the Procurement Contracting Officers
Once you've identified the agencies you want to target, you'll need to research who the Procurement Contracting Officers (PCO) are for the existing spends in your category. The best place to start is with the names of competitors you know are selling similar products or services.
Once you have a handful of competitors' names, capture their Data Universal Number System (DUNS) numbers and input this into the DUNS field within your search results on beta.SAM.gov.
Find the Original Solicitation
Once your results are narrowed down to a single competitor, you need to find the solicitation number for the award. With the solicitation number, return to beta.SAM.gov and enter it into the contract opportunities section. If there are no results you will need to unselect the "active only" button. Once you find the original solicitation for this contract, you will find a Point of Contact, usually with a phone number and email address at the bottom of the page.
This is an exercise that you will want to complete many times until you've built a repository of names with contact information of agencies that are purchasing products or services similar to what you offer.
If there is no solicitation ID, then you will need to use the information available to narrow down the results enough to find the original solicitation. This includes the contracting agency, NAICS code, and solicitation date.
NOTE: You will only find a solicitation if the opportunity was published for open competition.
Target the Performance Period
While you are capturing contact information, another valuable piece of information to find is the contract's Period of Performance. This will help you identify when a contract opportunity is likely coming up for recompete, which is usually within six months of the end of the Period of Performance.
Look for Contract Forecasts
Another great way to find the Contracting Officers relevant to your line of business is to find contract forecasts. GSA maintains a forecast of contracting opportunities for their own agency as well as the Department of Interior, the Department of Labor, and the Department of Commerce. Currently, there are more than 4,000 opportunities forecasted. Many agencies also post forecasts and opportunities on their own respective websites. Acquisition.gov also maintains a list of agencies with recurring procurement forecasts.
How Can I Influence the Purchasing Behaviors of Government Agencies?
With in-person vendor events canceled due to COVID-19, getting in front of the Contracting Officials within your target agencies is impossible. This is why your government marketing materials need to be impactful now more than ever.
Create a Capabilities Statement
If you have not done so already, you will need to create a Capabilities Statement. Think of a Capabilities Statement as a resume for your business. It should be no longer than two pages (one page when printed with two sides).
Your Capabilities Statement should contain the following information at minimum:
Business & contact information
Core competencies
Key differentiators
Past performance
Just like a resume, you should create multiple versions to tailor it to the agency to which it is being sent.
Once your call list is developed and your Capabilities Statement is prepared, you should email this to the Contracting Officer directly and request a call. This email should specifically reference the contracting opportunity that your business is pursuing.
When these calls occur, you should be focused on the agency needs and the current contractor's deficits in performance or product quality. This conversation will tremendously help you identify how to differentiate yourself from the competition. The current prime contractor already has their foot in the door and even if their performance may not be exemplary, they have already established a professional relationship.
Remember, this is not a sales call, it's highly unlikely that you'll end the call with a purchase order on its way to you. This call is an opportunity for you to learn how the agency conducts the acquisition process and how to differentiate yourself from the competition.
Working with the Office of Small and Disadvantaged Business Utilization
If you are a small business, many agencies have an Office of Small and Disadvantaged Business Utilization (OSDBU) that can also assist you with the procurement process. The small business specialist at the agency's OSDBU advocates for and promotes the use of small businesses and will be able to assist you with the procurement process at their agency.
Lastly, if you do not currently have federal contracting experience, it may benefit you to become the protégé in a mentor/protégé program. Many agencies have mentor/protégé programs and stipulate that businesses with large government contracts participate in these programs to extend opportunities to small businesses, essentially grooming the next generation of prime vendors.
Here are examples of a few agency specific mentor/protégé programs:
Take Advantage of GSA-Specific Marketing Strategies
As a GSA contractor, you have a purchasing vehicle that many of your competitors lack. Your products or services have already been vetted for their technical capability and relevance with prices negotiated to fair and reasonable thresholds. To further boost your potential for success, you should take the following steps:
Use the

GSA logo

on your capabilities statement and website so that potential buyers know that you have a current GSA Schedule.

Dedicate a portion of your business' website for federal buyers.
Be sure to keep your

GSA Advantage!

catalog updated and relevant by removing discontinued items, adding new items, and keeping your prices updated.
Use keywords in your descriptions for Search Engine Optimization (SEO).
Be sure you have suitable images for each of your products
Run temporary price reductions. Temporary price reductions do not need approval from your Contracting Officer.
Your price list (text file) that is published on GSA eLibrary must be updated at least once every two years. If you are not compliant, then your price list will be removed and you will lose access to eBuy.
Ensure that you have a valid point of contact for each SIN in your

eBuy profile

.
Join

GSA Interact.

Participate in

GSA Events

and review historical

GSA Trainings.
Are You Ready to Actively Market Your GSA Schedule Contract?
As you may have noticed, the traditional marketing campaign strategies you are using with your commercial business probably won't fit the government model. Successful government contractors are attentive to both forecasted and current opportunities as well as monitor current contracts that are reaching the end of their life cycle.
The good news is that the U.S. government is the largest procurer of commercial goods and services in the world and the opportunities are there if you are willing to invest the time needed to find contacts and build relationships.
If you want to learn more about selling to the government, check out our blogs "Selling to the Government: 5 Tips to Increase Your Sales," and "How to Find and Win Government Contract Opportunities."
Our Winvale consultants are also here to help you with any assistance you may need on your GSA Schedule contract from maintenance to compliance.
About Christina Kacem
Christina Kacem is a Lead Consultant at Winvale. She brings four years of GSA experience to the Winvale team that includes the acquisition and maintenance of both products and services schedules for large and small businesses. Christina is especially proficient in strategizing tactics for the atypical scenarios that all too frequent the current market. Prior to joining Winvale Christina worked as a trade funds manager for a fortune 500 company, customizing plans for retail partners in support of seasonal initiatives. In every professional position she has held Christina has always supported the training and development of new and existing team members.