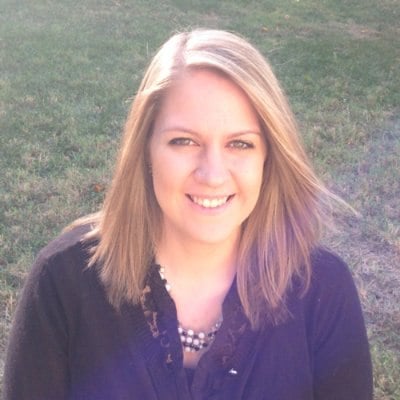 What Are the Benefits of a GSA Schedule? What Are the Disadvantages?
3 Min Read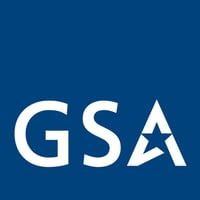 One of the first questions an organization must ask when considering getting a GSA Schedule is: What are the benefits of a GSA Schedule? Are there any disadvantages? Even existing contract holders should consider this question periodically to evaluate if maintaining a GSA Schedule is right for their business.
You heard me right, we are going to look at advantages AND disadvantages! And I promise the disadvantages will not be like the old interview strengths and weaknesses question where you turn a negative into a positive.
I will not pretend to list disadvantages, such as your company may become too successful if you have a GSA Schedule or you may not want any other contracting vehicles once you get a GSA Schedule. My goal in this blog is to set realistic expectations for organizations considering entering this market.
Benefits of a GSA Schedule
I like getting the good news first, so let's start with some of the benefits of a GSA Schedule. The major advantage of the GSA Schedule program is that it is a well-established, highly utilized contracting vehicle for federal government procurement. By the GSA's own estimations spending through this program accounts for roughly 10% of all government spending. This is one of the most diverse platforms for government purchasing as the program offers products and services covering a variety of industries from IT to Financial and Business Solutions to Facilities Maintenance.
Not only does the GSA Schedule program facilitate a large number of federal government sales, but a GSA Schedule can also give your company a significant competitive advantage versus other organizations who do not have one. The Federal Acquisition Regulation (FAR) 8.002 Priorities for Use of Mandatory Sources outlines an order of procurement that federal agencies must follow when purchasing supplies or services. This is beneficial to GSA Schedule holders because this section of the FAR mandates that purchases that can be completed through a Federal Supply Schedule, such as the GSA Multiple Award Schedule Program, must be done so before they seek other Commercial Sources.
An additional benefit of having a GSA Schedule is that procurement contracting officers are encouraged to take advantage of the time and cost savings associated with the GSA Schedule Program. In the GSA's review of your offer prior to being awarded a GSA Schedule, they take care of many of the time consuming tasks attributed to awarding a government proposal. The GSA completes an analysis to determine fair and reasonable pricing. They negotiate terms and conditions for all orders completed through your GSA Schedule, such as delivery times, prompt payment discounts, and quantity/volume discounts. Additionally, these contracting officers can give notice about a new opportunity to a large number of contractors at one time through the GSA's eBuy website, which is reserved for GSA Contractors only. There are other tools available to government contracting officers to ease their GSA purchases, such as GSA Advantage which is like the Amazon.com of GSA products and services.
Disadvantages of Having a GSA Schedule
The main thing to remember about a GSA Schedule is that it is a contracting vehicle. Although there is clause I-FSS-106 in the GSA Schedule Solicitation that says at a minimum the government agrees to purchase $2,500 worth of goods or services throughout the duration of your contract or they will pay the difference, the reality is there is no guarantee of sales with a GSA Schedule (because let's face it, if your goal is just to receive this $2,500 from the government, it is really not worth it!). It is very important for GSA Contractors to be proactive in networking with federal agencies and publicizing their GSA Schedule as an important component of an overall public sector solution.
Organizations determining if a GSA Schedule is right for them should also consider the time they will need to dedicate to acquire a GSA Schedule, and in turn keep their contract current and compliant. A GSA Schedule is a living document that needs to be updated as pricing changes, as services or products are added and deleted, as addresses change and so on. All of these types of updates have to be made through a modification process in conjunction with your GSA Contracting Officer, so they will take some time to complete. In addition, a GSA Schedule is a contract with the federal government, so your organization needs to have processes in place to be sure that they are fulfilling all of the terms agreed upon, such as quality, delivery times, and pricing requirements.
The last disadvantage I will mention is that there is a wait time between submitting your GSA Schedule proposal and being awarded your GSA Schedule contract. The wait time varies depending on what schedule you are applying to, so before you start projecting any GSA Schedule sales you should research to find approximately how long the wait time is. There are productive activities you can be doing during this waiting period, such as networking with federal agencies and partners.
Is a GSA Schedule Right for You?
Admittedly, getting a GSA Schedule is not right for every organization, which is why it is important to do a thorough evaluation before dedicating your time and resources to the project. That being said, once your organization has determined that a GSA Schedule is the right contracting vehicle, it can be a powerful and effective tool in building your public sector sales.

About Hannah Patrick
Hannah Patrick currently serves as an Engagement Manager with Winvale. She works in the Contracting Consulting department specializing in contract compliance, developing winning proposals for the GSA Multiple Award Schedule program, contract maintenance and contract strategy to achieve organizational objectives. Hannah previously supported Winvale's Research Department as an Analyst where she worked with companies interested in creating or building a presence in the federal marketplace