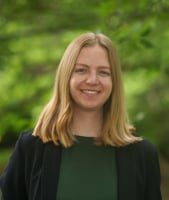 What is GSA Advantage?
GSA Schedule | Government Business Development | 6 Min Read
If you're interested in selling to the government through a GSA Schedule contract, you might be wondering how government agencies will find your products and services and what the buying process will look like. If a government buyer wants to purchase a product, they can't just hop onto one of the mega online retailers to find what they need because there are several requirements that need to be met. Instead, they use government online shopping and ordering sites like GSA Advantage!.
As a GSA Schedule contractor, your business has a huge benefit--a stamp of approval stating that you've met all the requirements to sell to the federal government, therefore reducing the time and cost involved in the overall federal purchasing process. With this stamp of approval, you have access to several platforms and tools to advertise and sell products to the government.
When working with our clients as a government contracting consultant, we have found that GSA Advantage! is one of the most important tools for advertising and sales success.
What is GSA Advantage?
GSA Advantage! is a government purchasing website run by the General Services Administration (GSA). It's the federal government's premier online shopping superstore that offers benefits for federal agencies looking to buy products and services.
We think of GSA Advantage! as the government version of Amazon. If you need some pens in bulk for your office, you can log-in to Amazon and find several options available to you, including different types, brands, and prices of pens. GSA Advantage! operates in a very similar way for government agencies. The site provides detailed product information including photos, descriptions, and the GSA-approved price for each item.
What's Available on GSA Advantage?
GSA Advantage! is a bustling virtual marketplace--more than one million customers visit the website a week and over 30,000 orders are placed in that time frame. On the site, millions of commercial products and services can be searched for by category, supplier, or by using descriptive terms.
For GSA Schedule contractors, GSA Advantage! serves as an asset for understanding the process of government procurement. If you're a prospective government contractor, we invite you to take a look at the GSA Advantage! website to see what's involved in selling to the government. It's also useful to check out competitor prices in your field to see if you would be a competitive seller. You can narrow your search by category, choosing from the following topics:
Building & Industrial

Electronics & Technology

Facilities & Supplies

Furniture & Furnishings

Janitorial & Sanitation Supplies FSSI (BIC)

Law Enforcement, Fire, Security

Maintenance, Repair & Operations FSSI (BIC)

Office Equipment

Office Supplies

Office Supplies & Equipment FSSI (BIC)

Products

Scientific & Medical

Services

Tools, Paint, & Recreational

Vehicles & Equipment
Who Can Purchase Through GSA Advantage?
Initially, the GSA only allowed the federal government to purchase items through GSA Advantage!, but state and local government entities can now purchase products and locate services under the Cooperative Purchasing Program and the Disaster Recovery Purchasing Program. Under the Cooperative Purchasing Program, state and local governments can purchase IT, Security, and Law Enforcement equipment through specific GSA Schedule contracts. With the Disaster Recovery Purchasing Program, state and local governments can use the site to assist with disaster preparation, response, or major disaster recovery.
Any member of the public can peruse GSA Advantage!, but only approved government buyers can make purchases.
What Happens When an Order is Placed on GSA Advantage?
For products, the transaction process is quick and simple. Once the payment has been confirmed for the order, an email is immediately sent to the GSA contractor who must accept the order to receive payment. Once the GSA contractor notifies the purchaser through the GSA Advantage! website that their order has shipped, the order is considered complete.
For services, government buyers can browse GSA Advantage! for their desired service and review a range of options from GSA Schedule contractors. Once they find a service they like, the government agency may request a quote or make an offer to contractors directly, but they cannot purchase a service through the site. Government buyers looking for services mainly use the GSA eLibrary or will reach out to the contractor directly from the information found on GSA Advantage!.
It's important to note GSA is cracking down on contractors who are failing to properly report their GSA Advantage! order status. You can learn more in our blog about updating your GSA Advantage! order status.
How Do I Make My Products and Services Stand Out on GSA Advantage?
Thousands of GSA contractors offer products and services on GSA Advantage!, so it's important you do everything you can to stand out as a contractor. Here are a few tips for how to sell on GSA Advantage!:
Keep your price list updated

Upload photos and use detailed descriptions for each item to help buyers see that your product is exactly what they're looking for

Identify your product or service with any of GSA's special programs, such as

BioPreferred

or

Energy Star

Support GSA's

AbilityOne Program

, which helps create employment opportunities for people with disabilities
How Do I Get on GSA Advantage?
To sell products and services on the site, your company must have a GSA Schedule contract. To acquire a GSA Schedule contract, you will have to determine whether your company is eligible, compile a list of documents, register for various programs, receive certain certifications, etc. It's by no means an easy task and it can be overwhelming if you're not familiar with the process, but handling these challenges is one of the ways public sector consultants like our Winvale team can help.
Once you are awarded a GSA Schedule, you will need to register your contract on GSA Advantage! and upload your GSA catalog through a Schedule Input Program (SIP) upload. After this, you will need to make sure your information is up to date, including prices, contract modifications (additions and deletions), and descriptions for each line item.
Although it can be time-consuming to keep up with the site, GSA Advantage! is a valuable purchasing tool for government buyers, so it's an important marketing platform for contractors to get their name out there.
If you have any questions about GSA Advantage! or if you want more information on how to sell to government buyers reach out to a member of our Winvale team!