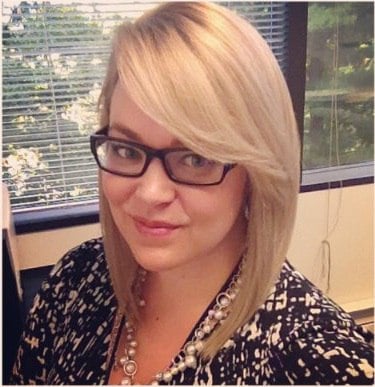 What is GSA Advantage!®?
Government | Resources and Insight | Contracts | 4 Min Read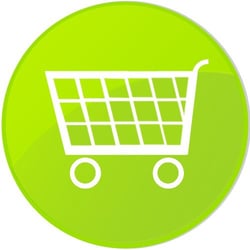 When a federal agency wants to purchase a product or service, there are many requirements that must be met. What does that translate to for government contractors? A buying process that can be tedious, time consuming and costly. The good news is that being a GSA Schedule holder provides your business with one huge benefit - a stamp of approval stating that you've met all the requirements to sell to the federal government, therefore reducing the time and cost involved in the overall federal purchasing process.
GSA Advantage!® is the federal government's premier online shopping superstore which offers benefits for federal agencies looking to buy a product or service, including:
Reduced time, cost and bureaucracy associated with federal purchases

Ensuring the lowest possible sale price to the federal agency

Verification that contractors are qualified to sell to the federal government
On the GSA Advantage!® website, millions of commercial products and services can be searched for by category, supplier or by using descriptive terms. The site provides detailed product information including the GSA-approved price for each item. This information is available to the public and requires no pre-authorization to be viewed.
What Can you Shop for on GSA Advantage!®?
The list below provides a high-level summary of categorized products and services found on the GSA Advantage!® Website.
Products

Building & Industrial
Electronics & Technology
Facilities & Supplies
Furniture & Furnishings
Law Enforcement, Fire & Security
Office Equipment
Office Supplies
Office Supplies & Equipment FSSI
Scientific & Medical
Tools, Paint & Recreational
Vehicles & Equipment

Services

Energy Services
Environmental Services
Facility Management Services
Furniture Services
Human Capital Services
Office Services
Professional Services
Security & Law Enforcement
Technology Services
Training Services
Transportation Services
Travel Services
Vehicle Buy/Lease Services
Who Can Purchase through GSA Advantage!® ?
Initially, the GSA only allowed the federal government to purchase items and services through GSA Advantage!®. In the years since its debut, amendments were made to this rule in order to authorize state and local governments, granting them the ability to use a GSA Multiple Award Schedule of the GSA to make purchases.
However, there was one caveat - these items had to be purchased for the purpose of facilitating recovery from a major disaster declared by the president, or to facilitate recovery from terrorist, nuclear, biological, chemical or radiological attacks. This has allowed state and local government entities to purchase products and services using GSA Advantage!® under both the Cooperative Purchasing program and the Disaster Recovery Purchasing Program.
Which Forms of Payment Are Acceptable?
Federal agencies can pay for GSA Advantage!® purchases using:
A government-wide commercial purchase card (GSA SmartPay®)
A GSA Activity Address Code (AAC)
A Department of Defense Activity Address Code (DoDAAC) (limited to purchases of GSA Global Supply items)
State and local government entities are limited to payment options for GSA Advantage!® purchases, and can only use a state or local government-issued credit card.
How Long Does it Take to Complete GSA Advantage!® Orders?
For products, the transaction process is quick and simple. Once the payment has been confirmed for the order, an email is immediately sent to the GSA contractor who must accept the order to receive payment.
The GSA contractor will notify the purchaser through the GSA Advantage!® website once their order has shipped and the order is then considered complete.
Thousands of GSA contractors offer many services and labor categories to provide federal agencies with a customized order. Because of the wide range of services that can be requested, customers can browse GSA Advantage!® for their desired service and review a range of GSA Schedule contractors who offer those services.
Key terms can also used in the Search field; or if seeking a local service, customers can search by city or state to find contractors in their local area. At that point, the federal agency may request a quote or may make an offer to contractors for the desired service. This process can take more time than usual, similar to the way an individual would order a product online through sites like Amazon on eBay. However, GSA Advantage!® has provided a more efficient shopping process using its online resources.
Standing Out as a Government Contractor
It's important for contractors to stand out because there is a lot of competition out there. There are several ways to do this:
Identify your product or service with any of GSA's Special Programs, such as BioPreferred or Energy Star Compliant for environmental goals
By supporting GSA's AbilityOne Program, which helps create employment opportunities for people with disabilities.
These programs are in place to help federal agencies recognize products/services that can help fulfill federal socio-economic goals.
To learn more about why it's beneficial for contractors to use GSA Advantage, contact the Winvale team.
About Ashley Young
Ashley Young is a consultant in Winvale's Government Contract Services Department. Prior to joining Winvale, she served as part of an international team developing a customized satellite system for a major Middle-Eastern oil company. Ashley is a member of the National Honors Society of Geography, Gamma Theta Upsilon. In 2012 she received her Bachelor's degree in International Studies with a European Area Studies Certificate from Frostburg State University where she served as Design Chair for the Global Business Club.