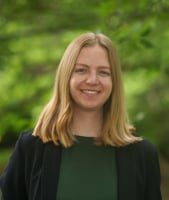 What Contractors Need to Know About GSA's Governmentwide Cloud BPA
GSA Schedule | Technology | 4 Min Read
Another opportunity is on the horizon for GSA IT contractors. GSA is in the process of creating a governmentwide Cloud Blanket Purchase Agreement (BPA) against the Multiple Award Schedule (MAS) focusing on cloud technologies. Recently named Ascend, this contract vehicle will serve as a one-stop-shop for government customers to acquire secure cloud service offerings from GSA contractors. GSA is currently seeking advice from the private sector and they have released a draft Performance Work Statement (PWS) in anticipation of the draft solicitation. Let's breakdown this upcoming BPA and what it could mean for you as an IT contractor.
What is the Governmentwide Cloud BPA?
For a few years, GSA has been putting out feelers for a cloud marketplace for government customers. The idea is, agencies looking for secure cloud service solutions would have a marketplace to go to with vetted contractors and efficient ordering procedures.
Ascend will focus on the following Special Item Numbers (SINs): 518210C - Cloud and Cloud-Related IT Professional Services, 54151S - IT Professional Services, Ancillary, and Order Level Materials (OLM).
This contract vehicle will be set up as a Blanket Purchase Agreement (BPA), which means government agencies can more easily and efficiently order recurring products and services from a set of awarded contractors. During acquisition, BPAs generally specify the frequency of orders, invoicing, discounts, requirements (estimated quantities, labor needed, etc.) delivery locations, and time period.
The Cloud BPA Will Have 3 Pools
Ascend will have 3 main independent pools, with respective independent sub-pools. GSA plans to roll out these pools separately, so they will not all be released at once. Each primary pool and sub-pool will be independently evaluated and awarded. The government may add additional pools and sub-pools over time based on agencies' needs and emerging technology. Here are the 3 main pools:
Pool 1: Infrastructure as a Service (IaaS) and Platform as a Service (Paas)
IaaS provides agencies with processing, storage, networks, and other fundamental computing resources. Agencies will not manage or control the underlying cloud infrastructure, but will have control over operating systems, storage, and deployed applications.
PaaS allows agencies to deploy consumer-created or acquired applications using programming languages, libraries, services, and tools supported by the provider. Agencies will have control over deployed applications and configuration settings, but not the underlying cloud infrastructure.
Pool 1 currently has 2 sub-pools:
Sub-pool 1: Unclassified IaaS and Paas Cloud Service Offerings
Sub-pool 2: Classified IaaS and Paas Cloud Service Offerings
Additional sub-pools will be defined in the future based on government requirements.
Pool 2: Software as a Service (SaaS)
SaaS provides government agencies with the provider's applications running on a cloud infrastructure. These applications are accessible from several devices through an interface such as a web browser or a program. Agencies do not control or manage the underlying cloud infrastructure including the network, servers, operating systems, and storage. This pool will be added at a later date and time via an onboarding process.
Pool 3: Cloud Professional Services
Cloud professional services are focused on supporting the government's adoption of migration to, integration, governance, or management of commercial cloud services. This pool will also be added at a later date via an onboarding process.
GSA's Ascend Cloud BPA Has a Strong Emphasis on Cybersecurity
Since the Ascend vehicle is focused on secure cloud solutions, GSA is emphasizing cybersecurity chain risk management (C-SCRM) by establishing minimum cybersecurity baselines. GSA will integrate applicable cybersecurity legislation, regulations (such as Cyber Executive Order 14028), and National Institute of Standards and Technology (NIST) best practices. The goal is that by instituting these requirements along with Zero-Trust Architecture principles, there will be a reduced amount of evolving threats and negative cybersecurity incidents.
Benefits of the Cloud BPA
Ascend is being created to benefit both government agencies and GSA contractors. For agencies, Ascend will:
Allow agencies to procure compliant solutions from vendors that meet cybersecurity and Supply Chain Risk Management (SCRM) standards.
"Accelerate the movement to secure cloud services," as outlined in the Executive Order 14028 on Cybersecurity and Office of Management and Budget's (OMB) Zero Trust Memo.
Meet category management requirements through a well-managed contracting vehicle.
Get access to standardized transactional and consumption data.
For contractors, Ascend will:
Follow a phased acquisition strategy that allows solution providers to participate both at initial award and be eligible for later award pools.
Get access to high-quality business leads for BPA holders.
Leverage more opportunities for small business awardees offering cloud-related IT professional services.
What's the Timeline for the Cloud BPA?
As we know, there's never a clear or firm timeline when it comes to the government. We do know that GSA plans to issue a draft solicitation soon following the draft Performance Work Statement for Pool 1, IaaS and Paas. Then, they'll host and industry day and give vendors the opportunity for feedback. GSA is currently reviewing feedback from the draft Performance Work Statement and the RFI. Pools 2 and 3 are still in the future, so right now the focus is on IaaS and PaaS solutions. Award dates for Pool 1 are still to be determined.
Staying On Top of GSA Schedule Opportunities
The positive problem to being a GSA Schedule contractor is there are so many opportunities to follow, it can be overwhelming to keep up with them. To learn more about upcoming opportunities, you can always use the SAM.gov contract opportunities section and GSA eBuy to your advantage. To stay in the know on future contracting opportunities and updates, you can subscribe to our blog or our monthly newsletter.
In the meantime, you should make sure your GSA price list is updated, and you are proactively marketing your GSA contract. If you have questions about going after the Cloud BPA opportunity or prepping your GSA Schedule for future opportunities, contact one of our consultants.