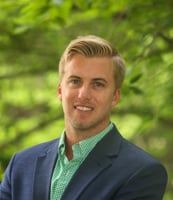 How to Prepare Past Performance for Your GSA Schedule Proposal
GSA Schedule | 5 Min Read
The GSA Multiple Award Schedule (MAS) program is a great opportunity for virtually any business to expand their reach of potential buyers to include government customers. The MAS program has over 300 Special Item Numbers (SINs), which gives prospective contractors selling products and services alike a great chance for success. Once a prospective contractor decides pursuing a GSA contract is a good fit for their business, they will need to put together their GSA Schedule Proposal.
One of the key elements to crafting a successful GSA Schedule Proposal is providing examples of Past Performance and projects that relate to the offerings you plan to offer to GSA. Prospective vendors are required to provide at least 3 Past Performance Questionnaires and Customer References when submitting a GSA Schedule Proposal Offer, and services contractors will also need to prepare Past Project Narratives. Here's what you need to know about preparing the right Past Performance requirements so you can submit a strong and successful GSA Schedule offer.
What is Past Performance?
Just like applying for a job, the federal government wants references to prove that you have sufficient experience providing these products and services, and are able to sustain them throughout the life of your contract. To the government, Past Performance is an indicator of future performance and is a really important factor in your GSA Schedule Offer. You submit Past Performance in the technical section of your GSA Schedule Offer, which highlights your expertise in your field.
All prospective GSA contractors need to provide Past Performance Questionnaires and Past Performance References in the technical section of their proposal. If you are offering services, you will need to submit more information regarding your work through Past Project Narratives, which we'll cover below.
Do I Need a Past Performance Questionnaire and Customer Reference?
It's important to first note that if a prospective vendor has at least three Contractor Performance Assessment Reporting System (CPARS) reports available from previous contracts, they do not need to provide additional Past Performance Questionnaires (PPQs) or Past Performance References. However, the following criteria with CPARS must be met:
The reports were completed within the last 3 years
The reports represent at least 3 distinct order/contracts
The reports outline work similar to the scope of products/services included in the solicitation and for which you are proposing to offer
If CPARS is not an option for you, the combination of 3 PPQs and 3 customer references are required. Past Performance Questionnaires (PPQs) are essentially surveys that you as a prospective vendor will send out to previous references that you have sold to in the past.
The reference will first provide information as to who they are (Name, Email, Phone Number) and information pertaining to what was completed during the project (Project Name, Award Date, Contract Completion Date, etc.). The reference will then have to rate the prospective vendor in several assessment categories, including:
Quality of Product or Service
Management of Key Personnel
Reliability
Overall Performance
You can view a copy of the Past Performance Questionnaire for reference. Customer References are completed in a similar fashion, but do not need to be sent to a former reference to fill out. For the Customer Refences document, the prospective vendor will only need to list customer information. This includes:
Customer Name
Customer Point of Contact (POC)
Customer POC phone
Customer POC email
Total Value of the Project
Period of Performance
Preparing Past Project Narratives
Unlike PPQs and Past Performance References, Past Project Narratives are only needed if you intend to offer services. The purpose of a Past Project Narrative is to provide GSA with an example of a Statement of Work (SOW) that is similar in scope to what will be offered on your GSA Schedule.
Past Project Narratives allow GSA to decide if the scope of work fits the SIN you are pursuing as a prospective vendor. The Statements of Work submitted to GSA must have been completed within the last 2 years, or at least have the base year of the project complete if they are ongoing. Using these Statements of Work, prospective vendors will need to craft a 3-4 page narrative that describes the scope of work that was completed, or is being completing with the project. Specifically, contractors will need to articulate:
Detailed description of SIN relevant work performed, and results achieved
Methodology, tools, and/or processes utilized in performing the work
Demonstration of compliance with any applicable laws, regulations, Executive Orders, OMB Circulars, professional standards, etc.
Project schedule (i.e., major milestones, tasks, deliverables) including an explanation of any delays
Describe how the work performed is similar in scope and complexity to the work solicited under the proposed SIN
Demonstration of specific work experience and/or special qualifications detailed under the proposed SIN
For the most part, each SIN you are pursing will require one Past Project Narrative example. However, there are some Information Technology SINs like the Highly Adaptive Cybersecurity Services (HACS) SIN that require two Past Project Narrative examples. You should always double check the requirements of each SIN you are proposing to make sure you are not rejected for insufficient Past Performance.
Preparing Your GSA Schedule Offer
Before deciding to pursue a GSA Schedule, it's important for businesses to have a general idea of what is required when preparing an offer. Past Performances References, Questionnaires, and Past Project Narratives are a major portion of the technical requirements GSA wants to see in your offer. By researching the requirements and developing an understanding of what specifically is needed from them, prospective vendors can be ready when the time comes to craft their GSA Proposal.
If you want to learn more about preparing a successful GSA Schedule offer, check out our blog series on each section of the proposal starting with the administrative section, then technical, and finally the pricing section. You can also view the whole offer in our blog, "The GSA Schedule Acquisition Process from Start to Finish."
We know the process can be daunting and a lot to handle. If you have questions about getting a GSA Schedule, or would like help going through the process, one of our experienced consultants would be happy to help you.