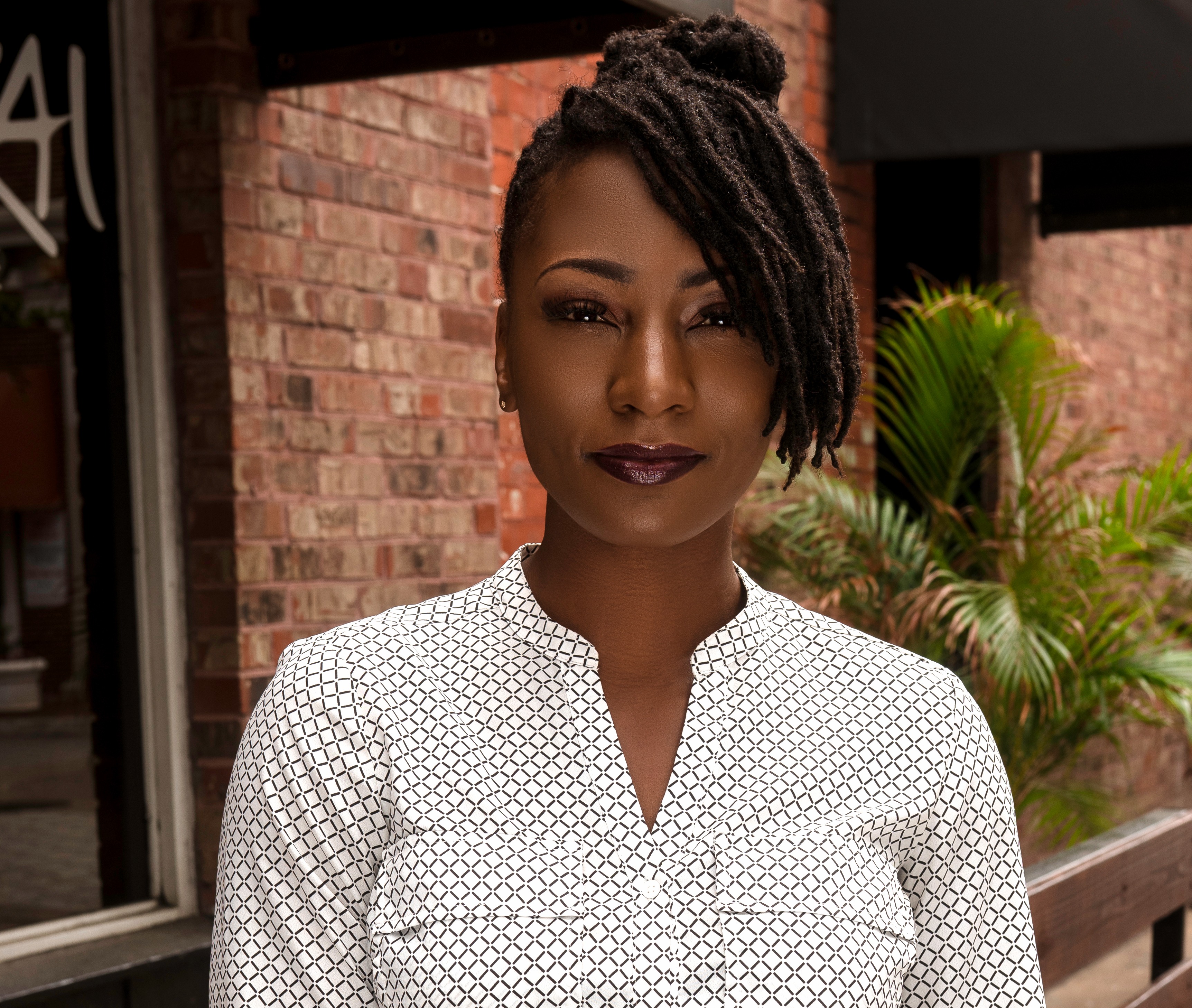 Useful Tools and Programs for GSA Contractors
Resources and Insight | 9 Min Read
GSA has undergone some major transformations over the course of the 2020 year. From reducing 24 separate legacy Schedules down to one single Schedule, to migrating several GSA applications to one central location, Beta.Sam.gov, it's safe to say there is much to stay on top of. And with more changes projected for 2021, we decided to compile a directory of GSA's most useful tools and programs to help GSA contractors stay on track.
This is by no means a comprehensive list of all the resources GSA has to offer, but it's a list of the tools and platforms we think are very important for GSA contractors to take advantage of.
Finding Contract Opportunities
Beta.SAM.gov
Beta.SAM.gov is becoming the official U.S. government website for people who make, receive, and manage federal awards. The contract opportunities section on beta.SAM.gov has replaced FBO.gov, the former authoritative source for locating opportunities.
In the contracting opportunities section, you can find procurement notices from pre-solicitations and sources sought, to solicitations and award notices. To narrow your search, you can use keywords, agency names, and specific dates so you can find the right opportunity for your company.
For more information on finding opportunities on beta.SAM.gov, check out this helpful guide, with training videos and links to find opportunities. This guide serves as an overview of how to search for and follow opportunities and sign up for the Interested Vendors List to receive alerts. You can also visit the Learning Center in beta.SAM.gov for training and FAQs.
Forecast of Contracting Opportunities
This tool on Acquisition Gateway provides a dashboard of upcoming federal contracting opportunities. As with beta.SAM, you can easily filter your searches by agency, place of performance, NAICS code, contract type, and more.
Procurement
As an awarded GSA contractor, you immediately gain access to two important government purchasing websites – GSA eBuy and GSA Advantage!. These tools are designed to simplify business transactions, market research, and generally connect federal buyers with GSA approved vendors. Use of these systems by federal customers has become widespread. Leveraging each tool is vital to your success in developing business with the government.
GSA eBuy
As one of GSA key government purchasing websites, GSA eBuy is an easy-to-use electronic Request for Quotation (RFQ) system. Contractors receive and submit responses to Requests for Quote and Requests for Information. With eBuy, getting quotes is just a click away.
This tool is designed to facilitate buyer requests for submission of quotes for a vast array of commercial products and services under GSA Schedules, GWACs and Services and Telecommunications contracts. As a component of GSA Advantage!, eBuy maximizes contractor potential to increase business volume by providing greater opportunities to offer your supplies and services. Since October 2020, there have been several changes implemented into eBuy. Most recently, Multi-Factor log-in mandates.
GSA Advantage!
GSA Advantage! is an online shopping and ordering system used by federal buyers. This system is used widely throughout government and provides access to thousands of contractors and millions of products and services.
GSA Advantage! provides contractors market exposure and is an essential tool for vendors wanting to expand their businesses to a variety of government customers. According to GSA, over one million customers a week visit the website and place over 30,000 orders per week. GSA Advantage! is also a critical GSA compliance item. Vendors are required to upload their approved pricelist to GSA Advantage! within six months of contract award, and to keep it current through the life of the contract.
GSA Advantage! Purchase Order Portal
GSA Advantage! Purchase Order Portal is a website that holds purchase orders placed by federal agencies against your contract from GSA Advantage! or eBuy.
It serves as a quick and easy way to view, print, or download purchase orders and send status. You will have access to registration for the PO Portal once an order is received by GSA. GSA will generate the email notice to the individuals identified in your company's electronic catalog submission to GSA Advantage!.
If you have orders placed against your contract, you will receive a daily email summary of the previous days PO's. Contractors can opt to receive an email notice for each individual order, as they occur, in addition to daily summary.
GSA Vendor Portal
GSA Order Management Services (OMS) Vendor Portal is a purchase order management application used to for all GSA Global Supply orders. This system provides GSA vendors the ability to view and manage Purchase Orders (PO) associated with their Data Universal Numbering System (DUNS) or Vendor ID. Contracts can accept POs, enter shipment information, generate backorder and substitute items requests, enter order cancellations, and generate printable PDF copies of Purchase Orders.
To access the Vendor Portal, vendors user must request access by submitting a ticket to eToolsHelpdesk@gsa.gov and provide the following information:
Vendor Name
Active DUNS Number
First Name
Last Name
Phone Number
Physical Address
Email Address
GSA Schedule and Contract Award Information
GSA eLibrary
eLibrary is an online resource that provides the latest GSA Schedule award information for all GSA contractors. This tool was created to provide a centralized resource to assist buyers (acquisition professionals) in researching and identifying commercial businesses that offer products and services under GSA and VA acquisition solutions.
You can search and browse current listings of all available businesses under contract in the selected category in the GSA eLibrary help guide. Review this helpful guide for more tips!
eOffer/eMod
eOffer/eMod is an e-tool used for the seamless transmission of data from the vendor community to the FAS Contracting offices. The purpose of eOffer is to create an interactive, secure electronic environment that simplifies and guides contractors through the contracting process from submission of proposal to awards. This tool improves the proposal or modification process by allowing companies to electronically prepare and submit contract offers and modification requests to GSA Federal Acquisition Service (FSA).
eMod allows MAS contractors to electronically prepare and submit various types of contract modifications to FAS. This system utilizes pre-formatted templates for capturing all line items. Those line items are sent through a standardization process and allows the user to send their product and catalog data directly to GSA Advantage! upon award.
Additions
Deletions
Administrative Changes
Pricing Changes
Get more insight on steps to submitting an offer in eOffer/eMod.
GSA Vendor Support Center
The GSA Vendor Support Center is an online resource and call center for vendors to get information and updates, report sales, and fulfill contract administration requirements. You can find links to all the resources you need to be a compliant contractor on this site, including GSA Advantage!, the Mass Modification Portal, eMod, and GSA eLibrary. You can also downtown the Schedule Input Program (SIP), and important software program for GSA contractors from this portal.
GSA Interact
GSA Interact is an important resource to use to gain more understanding of GSA, it's community, and events. This web-based tool is an open community for connecting, communicating, learning, and engaging across various GSA topics.
In this collaboration, learn about upcoming events and training opportunities, join specialized groups, and discuss trending topics, share views and experiences. You can also attend webinars, watch videos, and register for upcoming events and training opportunities. There's so much to gain from this resource!
Join GSA Interact for frequent updates and be sure to attend as many GSA webinars and events as possible to maintain full awareness of what is happening in the world of GSA. GSA encourages collaboration, questions, thoughts, and constructive feedback.
Contractor Reporting Requirements
Federal Acquisition Service Sales Reporting System
GSA MAS Schedule holders are required to report total contract sales on a quarterly basis and pay their Industrial Funding Fee (IFF) using the Federal Acquisition Service Sales Reporting System (FAS SRP).
This GSA web-based application allows contractors to enter and report contract sales data and make the required fee payment. FAS SRP supports GSA contract vehicles including GSA Federal Supply Schedule (FSS) contracts and Non-FSS Contracts inclusive of GWACs, OASIS, Connections II, SATCOM IDIQ, etc. Some contractors will need to report sales monthly and others will report quarterly. The period to report sales is based on how the initial contract was awarded or modified.
To access the Sales Reporting Portal (SRP), you will need an active Multi-Factor Authentication GSA FAS ID. For more helpful tips, check out the FAS Sales Reporting User Manual. It provides contractors with guidelines and instructions for reporting sales data and making fee payments.
Resources for Small Businesses
It's a well-known fact small businesses are the backbone of American commerce. The federal government is mandated to provide an array of programs and services especially for small businesses. In GSA, these programs are coordinated, overseen, and supported by the Office of Small Business Utilization (OSBU) and the Small Business Association (SBA).
Dynamic Small Business Search
Small businesses can use the Dynamic Small Business Search (DSBS) to find other small businesses to team up with on contracting opportunities. Government agencies also use this database to find small business contractors to fulfill their needs, so you should make sure your business profile is comprehensive. The information in the profile comes from SAM.gov.
SBA Size Standards Tool
The SBA has an e-tool called the Size Standards Tool that will help you identify if you qualify as a small business in the eyes of the government. You start by entering your primary NAICS code and then enter information about your average annual receipts/revenue and business size. If you qualify as a small business, there are several opportunities for you in the federal marketplace.
GSA Customer Support
In addition to web-application resources, GSA offers a variety of customer support services to assist businesses and contractors with resolving their most pressing contracting questions including but not limited to:
Stay Up to Date on Future GSA Changes
In this blog, we took a quick peek at a few select GSA tools, programs, and other customer support resources available to assist businesses and contractors with navigating the GSA contracting arena. With so many new and approaching changes to GSA, we encourage businesses to review the latest updates.
If you have questions about GSA Tools and Programs or need GSA MAS compliance assistance, one of our Winvale experts will be happy to help!
For more government contracting resources, subscribe to our blog and newsletter so you can be in the know on the latest GSA Multiple Award Schedule updates.