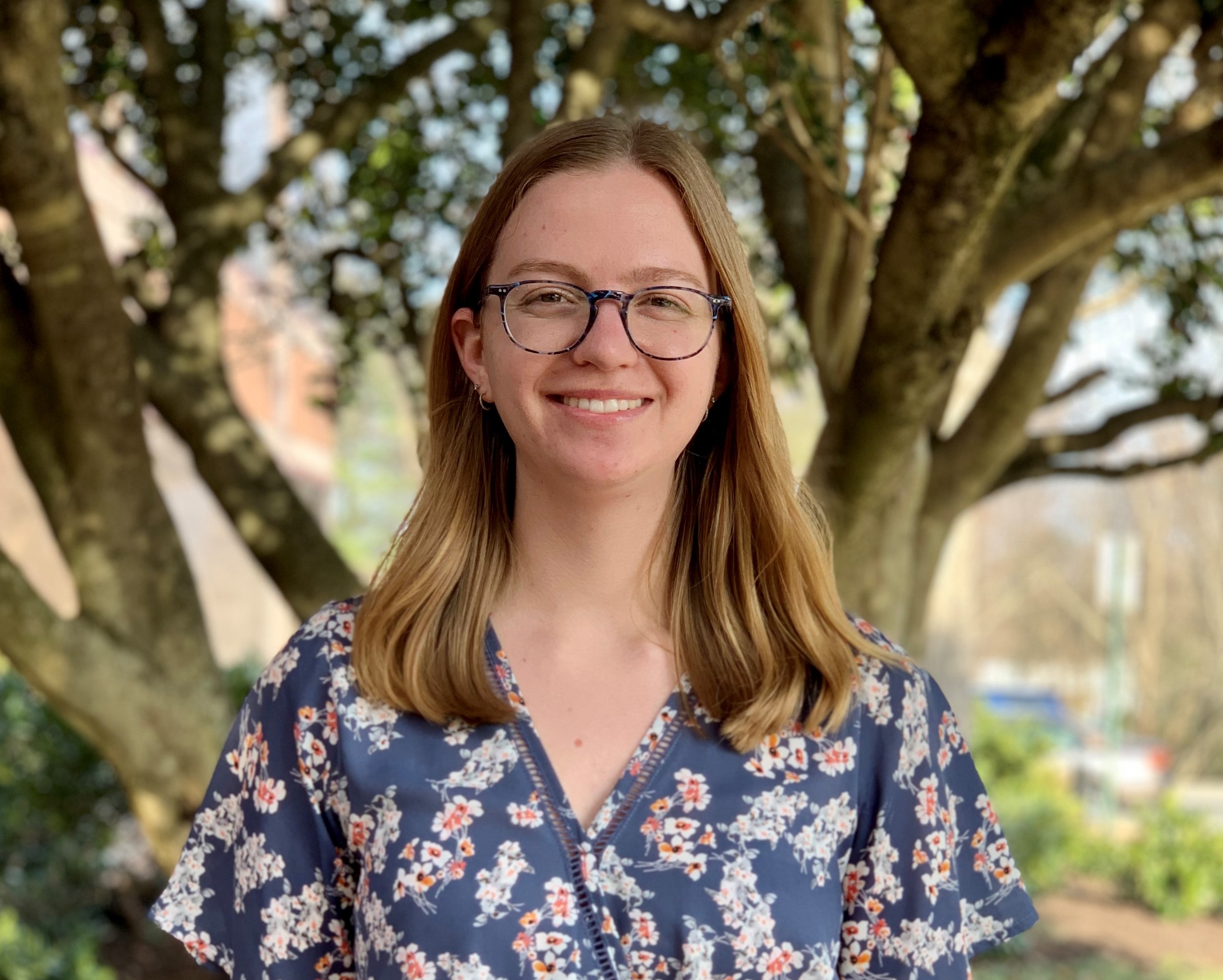 Fiscal Year 2021 Government Contracting Recap
Government | Resources and Insight | 5 Min Read
Just like last year, 2021 was yet another unpredictable year. However, one thing remained certain through this tumultuous time—increased federal government spending. As the global pandemic continues, the federal government continues to channel more funding and research toward mitigating COVID-19. However, COVID-19 isn't the only factor influencing federal government spending. 2021 brought a whole new administration when Biden became president, and a new administration means budgets can fluctuate and government agencies can alter their spending habits.
While the full impact of Biden's administration won't be reflected in the 2021 Fiscal Year recap, it's interesting to see how spending has changed in the last year, what spending looked like in 2021, and to look ahead at future trends. Here's our Fiscal Year 2021 government contracting recap with all the spending highlights you need from the past year.
GSA Multiple Award Schedule (MAS) Spending
In 2021, the federal government spent $6.82 trillion. Out of that number, government agencies spent $39 billion through the GSA Multiple Award Schedule (MAS) program. This is up about $4 billion from spending in 2020. To get a better understanding of what kinds of solutions the government was looking for, we broke the spending down further.
Top 10 Industries through GSA Schedules
We selected the top 10 industries to help you see what the government was most interested in procuring. IT accounted for roughly 52% of all GSA MAS sales in 2021. This is no surprise considering the Biden Administration has put a strong emphasis on IT modernization this year and plans to continue throughout the term. However, IT was not the only industry that the government invested a lot of money in. Here are the top 10:
Information Technology (IT): $20.3 billion
Professional Services: $9.3 billion
Industrial Products and Services: $2.3 billion
Transportation and Logistics Services: $1.4 billion
Human Capital: $1.2 billion
Office Management: $1.2 billion
Facilities and Construction: $1.1 billion
Security and Protection: $624 million
Travel and Lodging: $550 million
Clothing, Textiles and Subsistence: $289 million
Information Technology (IT) Spending in 2021
Since IT spending played such an integral role in federal procurement last year, we decided to dig a little deeper. According to the federal government's IT dashboard, government-wide IT spending accounted for $90.9 billion in Fiscal Year 2021. It's important to note that this does not just include the GSA MAS program, but all contract vehicles and other forms of spending. While this number is only a small increase from 2020, the White House requested a 2022 IT budget of $109 billion, the highest it's ever been. Who was purchasing all these IT products and services?
The Department of Defense (DoD) was the biggest spender by a huge margin, procuring $37 billion in IT solutions. The next biggest spenders were the Department of Homeland Security with $7.3 billion and the Department of Health and Human Services with $6.6 billion.
It's clear the IT industry should be watched closely next year, especially as Artificial Intelligence (AI) and cloud solutions gain more traction and become some of the federal government's top priorities.
Top 5 NAICS Codes
In addition to the top industries, it's important to consider the top North American Industry Classification System (NAICS) codes. The federal government uses NAICS codes to classify industries, so it gives us a more granular perspective on what the government was interested in procuring in 2021. Since IT was the top industry, it makes sense that most of the NAICS codes are IT-related. Here are the top 5 NAICS codes from Fiscal Year 2021:
541519—Computer Related Services: $7.7 billion
541611—Administrative Management and General Management Consulting Services: $5.6 billion
541511—Custom Computer Programming Services: $4.4 billion
511210—Software Publishers: $3.1 billion
541512—Computer Systems Designs Services: $1.9 billion
Small Business Spending
Small businesses make up a significant number of federal contractors. In fact, small businesses make up the majority of contractors. With the amount of small business resources, programs, and set-asides, it's no secret the federal government puts a strong emphasis on small business participation. This year, small businesses made up for roughly $14 billion of sales (as seen below). That's about 37% of sales through the GSA MAS program.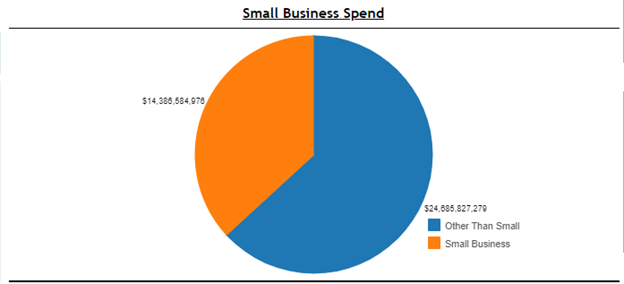 Upcoming Funding for 2022—The Infrastructure Bill
While reviewing the spending trends from last year, it's also important to look ahead at what next year will bring. As we've seen throughout the blog, spending habits have not dramatically shifted from 2020, but new government initiatives and priorities can introduce new contracting opportunities and larger budgets in certain industries. We'll dive deeper into one of the biggest spending opportunities arising in Fiscal Year 2022—the Infrastructure and Job Investments Act.
The Infrastructure and Job Investments Act
The notorious and much debated $1 trillion Infrastructure and Job Investments Act was signed into law in November 2021. The bipartisan bill focuses on investing in roads, railways, bridges, and broadband internet. It will allocate funding for areas such as:
Roads, bridges, major projects
Airports
Public transit
Broadband
Clean drinking water
This is a major bill for government contractors to keep a close eye on because $550 billion of the funding is intended to be spent within 5 years. This means government agencies will be releasing solicitations looking for contractors to supply the materials and labor needed to complete these mammoth projects.
Preparing Your GSA Schedule Contract for Fiscal Year 2022
Whether 2021 was a successful year for your GSA Schedule sales or you've had better records in the past, Fiscal Year 2022 is a fresh slate for you to refocus your efforts on GSA Schedule marketing and maintenance. Learning how to effectively market your contract and adhere to GSA Schedule maintenance and compliance rules is essential for contracting success.
As new contracting opportunities arise, you want to ensure your products and services are updated on GSA Advantage!, your sales practices and invoices are current, and you are maximizing your web presence through GSA sites and tools, as well as your own company website.
If you want to learn more about how you can stay on top of your GSA Schedule and enhance your marketing strategies, you can check out our blogs, "How to Maintain Your GSA Schedule Contract: An Essential Checklist," and "GSA Schedule Marketing 101". If you want more government contracting resources, you can check out our blog, newsletter, or contact one of our consultants.
About Stephanie Hagan
Stephanie Hagan is the Content Writer and Digital Editor for Winvale where she helps the marketing department continue to develop and distribute GSA and government contracting content. Stephanie grew up in Sarasota, Florida, and earned her Bachelor's of Arts in Journalism and Rhetoric/Communications from the University of Richmond.