Subscribe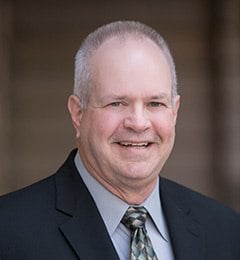 How to get Access to GSA's eBuy
GSA Schedule | Business Development | Resources and Insight | 1 Min Read
So the number one question from every new contractor after the award of their GSA Schedule is, "How can I get access to the government RFQs and RFPs that everyone is telling me about?"'
The General Services Administration maintains online procurement tool for both government buyers (eligible entities) and sellers (GSA Contract holders) to come together in one easy to use electronic meeting place called eBuy.
Using the eBuy system, government buyers may prepare and post RFQ s and RFPs for specific products and services. Once posted, GSA contractors may review the request and post a response, based on Schedule type and Special Item Number (SIN). Once a potential buyer posts a Request for Quote (RFQ) the information is sent electronically to ALL contractors who have that Schedule and SIN awarded to them. If it posts under a Schedule and SIN that has not been awarded to your company, then you can't view the opportunity no matter how hard you try. Additionally, you must have uploaded your pricelist to GSA Advantage! prior to being able to gain access to eBuy.
One benefit of eBuy for DOD customers is that it complies with Section 803 (of the Defense Authorization Act of 2002) which requires DOD agencies that issue task orders for services worth more than $100,000 to seek a broad range of competition. When using GSA schedule contracts, DOD agencies may choose to alert all companies on the contract and give them a chance to bid, or they may opt to alert fewer companies. So this means that just posting a bid using GSA's eBuy, the DOD customer has given GSA contractors a "fair opportunity" to be considered for each task or delivery order and has fulfilled competition requirements under Section 803.
To access eBuy use the link above. Under the "Contractors" section, enter your GSA Schedule number and your SIP Password. Once you are in the eBuy portal you can search the various RFQs and RFPs that match both your Schedule type and SIN categories that have been awarded to your company, or request daily email notifications. Without access to eBuy, your company could be missing countless bids and opportunities.
If you need assistance with GSA Advantage and eBuy, just give us a call! Happy Hunting!
About Steve Young
Steve serves as the Director of the Technology Resale division. Steve manages all aspects of Winvale's GSA Schedule contracts. Steve also leads the company in RFP/RFQ responses where Winvale is the Prime Contractor. Responsible for over 60 manufacturers on Winvale's GSA Schedule contracts, Steve insures that each manufacturer's products or services are compliant and within scope of each GSA contract.