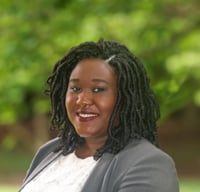 Don't Lose Your GSA Schedule Contract
GSA Schedule | 5 Min Read
Once you receive your GSA Schedule, it's important to consider the maintenance and compliance required to successfully manage your contract. While you've overcome the significant hurdle of getting your GSA Schedule awarded, you are not off the hook for the remainder of your contract. There are steps you need to take to ensure your contract complies with GSA regulations and requirements. If you fail to adhere to some of the regulations, you could risk getting your contract cancelled. To avoid contract cancellation and to maximize contract success, we put together a blog of some important rules you should keep in mind throughout the life of your GSA Schedule.
Meeting the GSA Schedule Sales Quota
Unlike some commercial marketplaces, you have to hit a certain sales quota to be in good standing with GSA. GSA is self-funded by the Industrial Funding Fee (IFF), a fixed percentage of reported sales under your GSA contract. For this reason, meeting minimum sales requirements and properly remitting your IFF either monthly or quarterly is an essential part of remaining compliant.
Contractors are required to make at least $25,000 in sales in the first two years. After the first two years, $25,000 becomes the standard required for sales annually. To increase your odds of reaching the sales requirement, it's important to make sure you are marketing your GSA Schedule effectively, so it reaches government customers.
One way to do this is to make sure you have a solid presence on GSA Advantage!. Whether you are selling products or services, the presentation of your solutions on GSA Advantage! can draw more attention to whatever your company sells. You can check out some GSA Advantage! best practices to maximize your success on the site.
Another approach is to actively search for contract opportunities on SAM.gov instead of waiting for opportunities to find you. We suggest you spend time learning how to navigate SAM.gov to find the right opportunity that fit your company's offerings.
Reporting GSA Schedule Sales
Every contractor will need to report their sales quarterly or monthly through the FAS Sales Reporting Portal, even if the amount of sales is $0. Quarterly sales are due 30 days after the end of a quarter, so January 30, April 30, July 30, and October 30.
Reporting sales goes hand in hand with paying the Industrial Funding Fee (IFF). Every contractor pays 0.75% of their total sales to GSA at the conclusion of each quarter. If a contractor fails to report sales, their IFF goes unpaid, and they risk new opportunities of procurement or could even have their contract cancelled.
As a preventative method, contractors undergo an internal review process. All contracts are vetted for compliance by GSA Industrial Operations Analysts (IOAs) during Contractor Assessments. IOAs can be reliable resources if you have questions or concerns regarding GSA contract compliance. During the Contractor Assessments, GSA will be notified immediately after the review if any issues should arise. In the event there are discrepancies, you will have an opportunity to bring your contract up to date.
If you need some direction on sales reporting, the GSA Vendor Support Center (VSC) is a great place to start learning about what you need to do to stay in compliance, and how you can keep up with your contract.
Submitting Modifications
During the term of your contract, your pricing, offerings, and administrative information may change. In fact, they are guaranteed to change. Your GSA Schedule is a living document that is meant to change with your company, and you will inevitably make alterations to your products and services depending on the market and your business plan.
GSA Schedule contract modifications are an important part to staying in compliance. Modifications keep your contract current, complete, accurate and most importantly compliant. There are 10 main types of modifications:
Administrative
Addition of Products or Services
Deletion of Products or Services
Economic Price Adjustment (EPA)
Price Reduction
Technical
Terms and Conditions
Novation and Change of Name
Cancellation
Mass Modification
Each time you need to update information on your GSA Schedule, you must submit modifications using the electronic contract modification submission system, eMod. There are also modifications that are initiated by GSA. Whenever GSA makes a change to the Multiple Award Schedule (MAS) Solicitation, contractors have 90 days to accept a Mass Modification in the Mass Mod system. This is basically just accepting you acknowledge the changes being made, but it's important you take this step. Modifications are a big part of keeping your Schedule updated, and you should be familiar with the process or seek help from a consultant.
Becoming Familiar with GSA Contract Requirements and Regulations
In addition to sales quota, sales reporting, and modifications, there are other things you'll need to stay on top of throughout the life of your contract. Familiarizing yourself with the contract requirements will help you stay in compliance with GSA. It can help to make a checklist of the following major categories of compliance:
If you want to view a full and complete list of things you need to keep track of, GSA offers a checklist for contractor compliance.
What Happens if You Don't Comply with GSA's Regulations?
Consequences for not being compliant vary from penalties, fines, and may even result in the termination of your contract. By achieving the minimum sales quota, properly reporting your sales, submitting modifications, and becoming familiar with the compliance categories mentioned above, you can escape the risk of losing your GSA contract. If you have already received a cancellation notice, you should notify your Contracting Officers as soon as possible.
We know this can be overwhelming and maybe a little bit daunting, especially if you're a new contractor. If you have any questions or need more help maintaining your contract, contact Winvale for help.