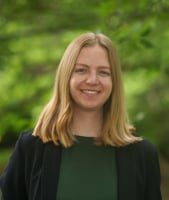 Is a GSA Schedule Right for Me?
GSA Schedule | 6 Min Read
Your company is ready to expand to another marketplace and sell to the government, and you've come across the GSA Multiple Award Schedule (MAS) Program. Is it the right option for your company?
While GSA Schedules can be your ticket in the government marketplace and can help your company significantly grow its customer base, we realize they aren't for everyone. There are certain requirements you need to meet to become a GSA contractor, and there are regulations you need to follow throughout the life of your contract.
Before you decide to start preparing your GSA MAS offer, you'll want to make sure that you are eligible to become a GSA contractor and your company is able to provide the necessary materials to be considered for a contract award.
As both a GSA Schedule contractor and a team of GSA Schedule consultants, we know the GSA Schedule contract process inside and out. We'll guide you through the requirements to get a GSA Schedule, and what your options are, so you can make the best decision for your company.
What Are the Requirements to Get a GSA Schedule?
Before you start preparing your Multiple Award Schedule (MAS) offer and going through the process of getting a GSA Schedule, you want to make sure it's the right decision for your company.
You'll want to ask yourself: Is your company eligible? If so, are the requirements feasible for you to complete? Here are the basic requirements to acquire a GSA Schedule:
Time in Business
You need to be in business for at least two years before you become a GSA contractor. However, there is an exception—if you are planning on selling IT products and services you might qualify for the IT Springboard Program, which we'll go into further detail on below.
Financial Health
You will need to provide Profit and Loss Statements and Balance Sheets for 2 full fiscal years. The documents must reflect:
Positive or marginal net income
Short term and long-term assets that exceed or are in line with liabilities
Marginal retained earnings
Owner's equity
Essentially, you need to show GSA that you have been in business for at least 2 years and your company is financially stable.
Past Performance
For each Special Item Number (SIN) you plan to sell under, you will need at least 1 project write-up that was completed in the past 2 years, or a current project that has been going on for at least 12 months.
GSA Schedule contractors have 315 SINs to choose from. SINs are specific categories for products and services. For example, if you wanted to sell products and services through Large Category F, Information Technology, you might offer SIN 518210C - Cloud and Cloud-Related IT Professional Services, or SIN 511210 - Software Licenses.
Keep in mind, some SINs have additional requirements for Past Performance, so you'll want to make sure to pay close attention to this section.
TAA Compliance
All of your products must be compliant with the Trade Agreements Act (TAA). This means that your products must have been produced or substantially transformed in a TAA-compliant country. Countries that don't fall under this act include but are not limited to China, Russia, and Indonesia. If you are unsure whether your products qualify, you can check out the full list of countries here.
Sell Your Solutions Commercially
Before you sell your solutions on a GSA Schedule, they must be commercially available and have been sold commercially before. You'll need to provide invoicing support to show you have offered each product and service commercially.
SAM registration and UEI
This requirement is more administrative and can be completed at any time before you start preparing your MAS offer. You'll want to make sure you are registered in the System for Award Management (SAM) and receive a Unique Entity Identifier (UEI), which you will get when you complete the SAM registration process.
Letter of Supply (if applicable)
If you are planning on reselling "commercial off the shelf" or COTS products produced by another manufacturer, you will most likely need a Letter of Supply for each manufacturer. However, with the new Verified Products Portal (VPP), you will not need a Letter of Supply if your manufacturer participates in the system.
Commercial Sales Practices
Most GSA Schedule prices are based on your company's Commercial Sales Practices (CSP) and discounting practices. When you prepare your offer, you'll need to identify who your "Most Favored Customer" is and have a system in place to adjust your GSA discounts every time you lower your "Most Favored Customer" price.
"Fair and Reasonable" Pricing
GSA pricing must always be equal to or lower than your commercial pricing. When GSA is reviewing an offer, they look to see if the pricing is considered "fair and reasonable." GSA will judge "fair and reasonable" pricing based off three factors:
The pricing is comparable to "like and similar" goods or services on other contracts
Pricing is in line with historical market pricing
There is currently available pricing in other contract vehicles
Before you start your MAS offer, you'll want to make sure you are willing to negotiate "fair and reasonable" pricing and your company can reasonably provide your solutions at prices similar to your competitors.
For Prospective Contractors Offering IT Solutions (Large Category F)
There are some exceptions to the requirements above if you are planning on selling Information Technology solutions to the government. Through the Springboard Program, IT start-up companies with less than 2 years in business can acquire a GSA Schedule. How is this possible?
Newer IT companies can use their executives' and key professionals' experience to substitute for 2 years of corporate experience. They can also use key personnel's project experience to substitute for relevant past performance. However, they must provide 2 project write-ups per Special Item Number (SIN) to prove past performance as opposed to 1 write-up. There are also more requirements for special IT SINs like the Highly Adaptive Cybersecurity Services (HACS) SIN.
What If You Don't Meet All the GSA Schedule Requirements?
If you do not meet all the requirements listed above, or you feel as if your company isn't ready to get its own GSA Schedule, there are other ways to sell to the government. One option is to partner with an authorized GSA reseller on their prime GSA Schedule.
As an authorized reseller and prime contract holder ourselves, we see the benefits to both pathways. If you partner with a GSA reseller, the benefits are:
Fewer requirements to partner with a reseller as opposed to getting your own GSA Schedule
Your reseller will absorb the majority of the GSA Schedule maintenance and compliance requirements
You can start selling your solutions to the government faster
However, if you do meet the requirements above and you aren't sure which pathway to choose, you should also consider some of the pros of holding your own GSA Schedule:
If you aren't sure which path is best for you, check out our blog: Getting Your Own GSA Schedule vs. Partnering with a Reseller.
Do You Need Help Getting a GSA Schedule?
Are you interested in getting a GSA Schedule? If you meet all the requirements and you want to get your own contract, we have some resources to help you understand and navigate the acquisition process.
If you have any more questions about acquiring a GSA Schedule or partnering with a reseller like Winvale, we can help you figure out what the best decision is for your company.