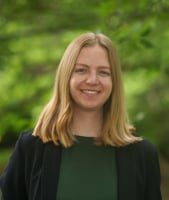 GSA Advantage! Best Practices
GSA Schedule | Government Business Development | 4 Min Read
As a GSA Schedule contractor, you want to make sure your products and services are found easily by government customers. GSA has several procurement platforms to help contractors list their solutions and bid on contracting opportunities, but the most important site for selling products is GSA Advantage!.
GSA Advantage! is like the government version of Amazon. Government agencies can search for millions of products at GSA-approved prices and place their orders directly on the site. Since it's an easy and efficient way to purchase products, government buyers frequent GSA Advantage!, making it a crucial marketing tool for GSA contractors.
On the site, you want to make sure you are maximizing your product listings. Our clients often come to us with questions about GSA Advantage!, so we put together a list of best practices for GSA contractors to follow.
GSA Advantage! Best Practices
Upload Photos to GSA Advantage!
Photos are a crucial part of your GSA Advantage! listing. Uploading clear, high quality photos increases sales, visibility, ranking in search results, and customer loyalty. Government agencies want to see exactly what they are getting, and if it fits their needs.
If you are listing your products on GSA Advantage!, you are required to provide a photo for each item when you upload your catalog with a few exceptions. GSA encourages contractors not to upload a logo as a replacement, or the same photo for multiple products. If you want to check whether the Special Item Number (SIN) you are selling under requires a photo or has an exception, you can use the lookup tool on the Vendor Support Center. More Contracting Officers (COs) have been requiring unique photos for each item on GSA Advantage!, while some highlight specific items that would greatly benefit from unique photos as opposed to a logo. Check with your CO to see what would be the best option for your contract catalog.
You can add your product photos when you are uploading your electronic catalog through the Schedule Input Program (SIP). We'll go into SIP a little bit later in this blog, but if you already have products listed on GSA Advantage! chances are, you have used SIP before.
GSA has a lot of specifications when it comes to uploading photos including the file name, number of characters in the name, file size, and type of file. To learn more about how to upload your photos into SIP, GSA has a great resource on SIP photo guidelines for Advantage.
Use Detailed Product Name and Descriptions
If you were researching an item to buy on Amazon, you probably wouldn't purchase from a listing that had very little information and a vague name. For example, if you were looking to buy a camera, you would want to learn about the size of the camera, what kind of lens it has, its processing speed, and any other accessories it comes with. The same goes for government agencies. If they are searching for a product, they need to find the right item that fulfills their mission. Since government buyers are often searching for a specific item under certain regulations using American tax dollars, they need to make sure they are finding exactly what they need.
On your GSA Advantage! listing, you'll want to make sure you include a detailed product description and product name, focusing on using the right keywords. The GSA Advantage! search engine prioritizes results in the following order, so you'll want to make sure to include all of these elements in your listing:
Part number
Product name
Company name
Product description
Focus on the Right Keywords
If you have ever conducted Search Engine Optimization (SEO) research for your website, you know it's important to use popular and targeted keywords. Treat your GSA Advantage! listing the same way. You want to make sure you include the right keywords in your product description so government buyers can find your products easily.
For instance, if you are selling any PPE equipment like masks, gowns, or goggles, you would want to include keywords like "COVID-19" or "PPE" in your product description. If you are finding out that your products aren't selling as well as you would like through Advantage, you can always alter your product description to include different keywords to better align your listing with government customer searches. To do this, you can submit your product description change through a technical modification.
How Do You Upload Your Product Information into GSA Advantage?
If you haven't uploaded your catalog to GSA Advantage! before, or need a refresher on how to add photos or other details, GSA has a free program called the Schedule Input Program (SIP). You can use this program to update your product information after any GSA Schedule contract modifications like price changes, contact information changes, or if you want to update/edit your product information and photos. Some contractors use the Electronic Data Interchange (EDI) instead of SIP, but you will have to use a Value-Added Network or software provider to complete the file submissions.
When you want to input your product information for the first time or make any changes to your current listings, you'll complete a SIP upload. Once you have downloaded and installed the SIP software, you'll want to import and upload your catalog including photo, price, and product information. SIP is the backend to GSA Advantage!, so once the files are processed, it will appear on the site usually within 24 hours.
There are a lot of moving parts to SIP and it can be a frustrating process to successfully upload your GSA Advantage! catalog, so if you want a step-by-step walkthrough of how to complete a SIP upload, you can watch our webinar on mastering SIP.
Want to Learn More About GSA Advantage?
GSA Advantage! is a crucial tool for GSA contractors, and it's important you are optimizing your product listings so they're more visible and appealing to government customers. If you want to learn more about getting started on GSA Advantage!, the Vendor Support Center has a vendor start-up kit you can check out. If you have any questions about GSA Advantage! or your GSA Schedule, one of our consultants would be happy to help you.
About Stephanie Hagan
Stephanie Hagan is the Content Writer and Digital Editor for Winvale where she helps the marketing department continue to develop and distribute GSA and government contracting content. Stephanie grew up in Sarasota, Florida, and earned her Bachelor's of Arts in Journalism and Rhetoric/Communications from the University of Richmond.