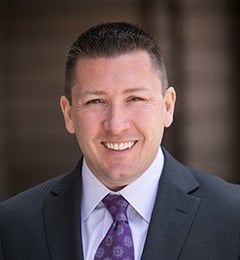 GSA Advantage Success: A finely tuned I-FSS-600 GSA Pricelist
GSA Schedule | 2 Min Read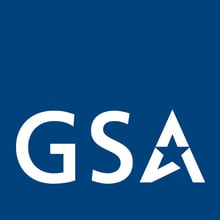 The "Amazon" for government, GSA Advantage, serves as the ultimate online shopping mall exclusively designed for government entities looking to make a purchase. As such, it is here you can find the public sector face of any GSA contractor. With a variety of contractors providing an even larger variety of products and services, GSA needed a way to standardize and present these contractors in a consistent way. In other words, a constant was needed to allow potential buyers to compare contractors and thus choose the company that fit their needs the best. This constant comes to form in the I-FSS-600 GSA Pricelist.
The I-FSS-600 GSA Pricelist
The I-FSS-600 GSA Pricelist is the document that every GSA contractor is required to have attached to their profile in GSA Advantage. With a format pre-determined by GSA, this pricelist contains the basic terms and conditions of a contractor's contract, and as such is the written proof of the method government buyers can use to do business with you. To use a grocery store analogy, an I-FSS-600 GSA Pricelist is essentially the fine print found at the bottom of the receipt. Information that can be found include;
Items and Labor Categories Available

Maximum/minimum order provisions

Geographic Coverage of delivery

Points of Production

Volume Discounts

Prompt Payment Terms

Acceptable methods of payment

Delivery terms

Item Warranties
Just like the fine print on the receipt, all of the above listed information is quietly vital to a potential buyer looking to make a purchase through GSA Advantage. The only thing that may be more important is ensuring the information provided is up to date.
Keeping Up with Your GSA Pricelist
The importance of keeping your I-FSS-600 GSA Pricelist up to date has two main fronts, compliance and sales. From a compliance standpoint, as part of a contractor's decision to become part of the GSA Multiple Award Schedule program, the contractor accepts a series of terms and condition of doing business with the government. Within these terms, is a clause requiring the contract to be up to date within 30 days of any modification to the contract. As with other violations of contract compliance, not adhering to this rule lead to negative ramifications from GSA.
Between All Contractors on GSA Advantage
As stated above, the I-FSS-600 GSA Pricelist serves as the one consistent benchmark between all contractors on GSA Advantage. From a sales standpoint, this means that it is the main marker government procurement officials can use to compare a contractor to their competition. Within government procurement, price and terms comparisons are a requirement of all procurement officials before making any sort of purchase. As such, having a pricelist which is not up to date will lead to potential buyers comparing incorrect information or potentially choosing to not even evaluate a contractor at all. Essentially, if one cannot be compared, one cannot be purchased from.
Compliance and sales production are the two keys to being a successful government contractor. As the I-FSS-600 GSA Pricelist can have a profound impact on both of those areas, it is fairly simple to see why keeping your pricelist up to date is key.
About Kevin Lancaster
Kevin Lancaster leads Winvale's corporate growth strategies in both the commercial and government markets. He develops and drives solutions to meet Winvale's business goals while enabling an operating model to help staff identify and respond to emerging trends that affect both Winvale and the clients it serves. He is integrally involved in all aspects of managing the firm's operations and workforce, leading efforts to improve productivity, profitability, and customer satisfaction.