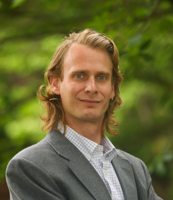 How to Prepare Your GSA Schedule Proposal: The Pricing Section
GSA Schedule | 6 Min Read
Deciding to pursue a contract with the General Service Administration (GSA) is an exciting opportunity that can open a lot of doors for your business. To access these opportunities and get a GSA Schedule contract, you will need to submit a proposal to GSA. Since GSA uses the GSA Multiple Award Schedule (MAS) program to ensure that the federal government is getting the best deal from reliable providers, there's a significant amount of work that goes into preparing your GSA proposal. It's important you have all the necessary materials prepared to prevent any delays in the review and clarifications process.
A GSA Schedule proposal is made of three main parts: an administrative section that tells GSA who your business is, a technical section that demonstrates you are an established business with functional control systems in place, and finally, a pricing section that provides prices and the necessary support to defend them. By walking through the required documents and providing resources, this article will answer your questions like: What is a pricing narrative? How are government contracts priced?
In the third blog of our 3-part series on "How to Prepare Your GSA Schedule Proposal," we'll cover what you need to know about the pricing section of the GSA proposal.
What is the Pricing Section of the GSA Schedule Proposal?
The pricing section of your GSA Schedule proposal is the final and most demanding part of your proposal. This section is where you will establish your prices and practices so your GSA Contracting Officer can determine if the proposed prices are fair and reasonable per the Federal Acquisition Regulation (FAR) Part 15.
Fair and reasonable means the prices are highly competitive within the commercial and federal markets. The pricing section is the most complex section of your proposal, and it will also be unique to your company. Although each pricing section will be different for every company, there is still a core group of required documents that will need to be in your proposal. When you submit a meticulously assembled pricing proposal to your Contracting Officer, you are signaling the dedication to obtaining a contract and competence to deliver orders efficiently.
What Are the Requirements for the Pricing Section?
There are multiple documents required for a competitive proposal, but several parts of the pricing section require more effort and attention. Offerors must submit pricing support for all proposed products or services that support the company's commercial pricelist or market rates. Depending on what Special Item Numbers (SINs) you are pursuing and the size of your business, there may be additional documents required but this section remains pretty consistent.
Pricing Narrative
The Pricing Narrative is a description of your methods used to arrive at the proposed GSA prices. Generally, about one to two pages, the pricing narrative also confirms the client's understanding of certain required clauses, such as the acceptance of credit card payments under the Micro-Purchase Threshold (MPT) and application of the Industrial Funding Fee (IFF). The Pricing Narrative should also include your estimated annual sales.
Commercial Pricelist or Market Rate Sheet
The Commercial Pricelist is applicable to companies selling products, where as the Market Rate Sheet is for companies providing services. Both are the listing of "catalog prices" you sell to other commercial buyers. For products, you will submit a description of the product you are selling. Be sure that you include an effective date.
Labor Category Descriptions
If you are offering services, you must submit labor category descriptions of each service you are providing. This entails a labor category title, and a description of duties and responsibilities. You will also need to include minimum years of experience and minimum education
Product Specifications
If you are selling products on the Multiple Award Schedule (MAS) you will need to provide descriptions of the items you plan to sell under your GSA contract. Additional information about the products, such as description, dimensions, pictures, etc. will make you stand out from the competition selling comparable items.
GSA Proposed Pricelist (PPT)
The PPT template is an Excel spread sheet, downloaded from the GSA's website, that contains your pricing information. Within the provided template there is a separate worksheet for products listed, services provided, and training courses offered.
These templates are different for products and services, so be sure to select the correct one. On the PPT you will fill out the SIN your product or service is categorized under, the unit of issue you are selling in (each, by foot, per hour, etc.), all the information included in the product or labor description document, commercial price list with Most Favored Customer (MFC) discount and price (if you opt into Commercial Sales Practices), proposed GSA discount and price, any volume discounts being proposed.
Pricing Support
In conjunction with your PPT, GSA requires you demonstrate that your prices are competitive by providing pricing support like invoices from past contract. Showing that your rates are competitive also means market research of your catalog prices compared to prices listed GSA Advantage.
Economic Price Adjustment (EPA)
This part of the proposal will allow you to increase the price of your service either by a fixed annual rate or as a modification you can submit later as needed.
EPAs can be complex and dependent upon whether you provide products or services. Price adjustments will be based on escalation rates negotiated prior to contract award. Normally, when escalation rates are negotiated with the assigned Contracting Officer, they result in a fixed price for the term of the contract. Price increases will be effective on the 12-month anniversary date of the contract effective date. When an EPA is in your offer, a separate contract modification will not be allowed to increase the negotiated prices.
Commercial Sales Practices (CSP)
In your Commercial Sales Practices (CSP) document, you will need to state what price you offer to your customers compared to the price you are offering the federal government. Your Contracting Officer will utilize your CSP to verify that you are offering your best price to the government or MFC pricing.
GSA's goal is to obtain equal to or better than your MFC under the equal terms and conditions. Depending on your SINs, your Contracting Officer may require you to send more documents. Templates are provided in some cases for reference.
However, under Transactional Data Reporting (TDR) you do not have to disclose your various discounts your company provides to your MFC through the CSP. Instead, you will have to submit a sales report each month which represents individual GSA transactions rather than a total sum. TDR is an alternative opt-in reporting program per the GSA solicitation. As GSA removes the CSP disclosure, pricing negotiations are based primarily on market research and the determination that pricing is considered "fair and reasonable" within the market.
Creating A Competitive GSA Schedule Proposal
After completing the pricing section, you are ready to submit your proposal. Creating a competitive GSA proposal is crucial in the review process and leaves a good impression with your Contracting Officer. Your best first impression is creating a strong, defensible pricing section with all the necessary information. Well prepared documents show your credibility as a business, proving that you can consistently provide fair and reasonable prices to the federal government.
We know how confusing getting on the GSA Schedule can be, but we have resources that can help you make sense of the process. If you want to learn about the other sections of the GSA Schedule Proposal, you can view our blogs on the administrative section and the technical section. If you want to learn about the entire process, check out our blog on the GSA Schedule Acquisition Process from Start to Finish.
If you have any questions or need more guidance on the pricing section, our team of consultants are more than happy to assist.