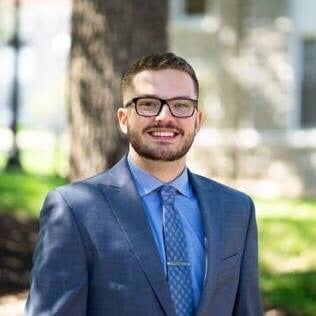 How to Qualify Government Opportunities for Your Pipeline
Government Business Development | Resources and Insight | 4 Min Read
Successfully qualifying government opportunities for your organizations pipeline is a vital step in becoming a successful government contractor. Like many things in life, the qualification stage in the government contracting process requires due diligence on your part to ensure that you can meet all of the stated requirements.
As a government contractor, especially for those who may be new to government contracting, a common challenge you may face is knowing whether or not your organization is fully qualified for a certain contract opportunity. Government agencies at the federal, state, and local/municipality level have specific regulations and compliance requirements that can often be difficult to navigate and understand. It's vital that you and your organization have a firm understanding of how to identify and qualify government contract opportunities for your pipeline.
We've covered how to find and win government contract opportunities in the past, which highlights how your organization can capitalize on the myriad of opportunities that government agencies at the local, state, and federal level offer to commercial vendors. In this blog, we'll cover how to successfully qualify government opportunities for your company's pipeline.
How Do I Qualify Government Opportunities?
The most important approach for qualifying government contract opportunities is to be proactive in your search for applicable bids. While searching for opportunities, you should at a minimum seek to narrow down your search of opportunities to the following.
Agency Type
Will your organization focus on searching for opportunities at all levels of government, or are you mainly focused on federal or SLED (State, Local, and Education)? The level of requirements will likely vary depending on the agency type, so it's important that you look closely at each opportunity and filter them accordingly.
Contract Value
An important consideration your organization should determine when qualifying government opportunities is contract value. Will you only bid on certain opportunities based on the dollar value, or are you focused on gaining experience and past performance?
NAICS Code/SIN
What North American Industry Classification System (NAICS) Code and Special Item Numbers (SINs) are listed under your GSA Schedule? This will greatly help narrow your search and encourage you to only chase opportunities within your scope. Focusing on the NAICS/SIN can also provide a competitive advantage in the marketplace as you may uniquely be qualified to respond to certain opportunities with limited competition (meaning fewer people are awarded under your particular NAICS/SIN).
Period of Performance (PoP)
When does the government client need work to begin? Will you be able to meet and exceed the deliverables well in advance to the Place of Performance (PoP) start date and throughout the life of the contract? This is a crucial qualifier, because no matter how perfect the opportunity may seem, you must be able to meet the deliverables.
Place of Performance
Similar to the Period of Performance, the Place of Performance should be an important consideration for your organization should factor while qualifying government opportunities. Will you have sufficient infrastructure and personnel to support work on at a government facility or outside the Continental U.S. (OCONUS)? It's also worth noting that the Place of Performance is only tied to specific types of opportunities, meaning for certain opportunities, such as software solutions, the Place of Performance may not be applicable as the work is to be performed at the contractor's facility.
Past Performance
Past performance is often one of the most important factors in the qualification process. Government agencies want to see that you have experience selling your products and performing your services. The more experience you have providing similar outcomes to other clients, the better. This shows the government your ability to execute, and more importantly, it should give you a better understanding of how you can respond to certain opportunities.
Socioeconomic Set-Asides
Do socioeconomic small business set-asides apply to your company? If you are a Veteran-Owned Small Businesses (VOSB), for example, you should be on the lookout for opportunities that are designated to VOSB's only, especially given the federal government aims to award at least 3% of all federal contracting dollars to Service-Disabled Veteran-Owned Small Businesses each year. This allows you to compete for opportunities within a smaller pool of contractors, and gives you access to more unique solicitations.
Contract Vehicle
How is the opportunity going to be procured? What contracting vehicle is the government client going to use to purchase products or services? Do we have access to this contract vehicle or a relationship with someone who does? These are all questions you should consider while qualifying opportunities so that you can ensure that you have access to the appropriate contract vehicle in play.
Once you have narrowed your organizations search for opportunities, qualifying applicable opportunities becomes a more seamless process for you and your team. You may now find yourself asking, what's next?
After taking time to narrow your search, the focus should now remain on qualifying each applicable opportunity that you come across. Government solicitations vary in scope and requirements, so it is vital that you read the fine print in each opportunity and begin breaking down the government solicitation piece by piece to ensure that you can meet all the stated requirements.
If you are concerned about where you rank compared to your competition, your organization should consider self-ranking your capabilities against the requested deliverables in the government solicitation. This should give you a good sense of where you stack up against the requirements.
Do You Want to Learn More About Government Opportunities?
As a government contractor ourselves, we know a thing or two about the qualification process. We highly encourage you to subscribe to our blog and newsletter to learn more about government contract opportunities and the latest GSA news and updates.
If you have any questions on how to qualify government opportunities for your organization, or if you need help managing your GSA Schedule, team Winvale is happy to help! Please feel free to contact our team of experts and we can help find you a solution.
About Bradley Wyatt
Bradley Wyatt is a Lead Account Manager for Winvale's Public Sector Partner Program where he currently manages a diverse portfolio of Information Technology, Hardware, Software, and Services Channel Distribution Partner Accounts to accelerate their sales within the Public Sector. Bradley is a native of Fredericksburg, Virginia and a graduate from James Madison University with his Bachelor's of Science in Public Policy and Administration.