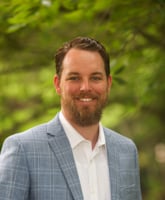 Selling through GSA Schedule BPAs and CTAs
GSA Schedule | Government Business Development | 3 Min Read
The federal government is continually searching for ways to make the procurement process more efficient. One way this is accomplished is through GSA Schedule flexibilities. GSA offers several Schedule flexibilities that make it far more convenient for buyers and sellers to interact with one another. These flexibilities simplify the acquisition process, further streamline the ordering process, reduce administrative work, and potentially even expand business opportunities for sellers. These tools can be beneficial to both buyers and sellers when used appropriately to minimize repetitive efforts, reduce costs, and maximize profits and priorities. Examples of GSA Schedule flexibilities include Blanket Purchase Agreements (BPAs) and Contractor Team Arrangements (CTAs), which offer distinct differences. In this blog, we'll be covering what BPAs and CTAs are and how contractors can use them to their advantage.
What Are GSA Schedule Flexibilities?
As mentioned above, GSA Schedule flexibilities allow contractors to simplify and expand the procurement process even further. While there are several types of flexibilities such as Order Level Materials (OLMs) and subcontracting with larger businesses, we're going to focus on BPAs and CTAs.
Depending on the specifics of your current or prospective GSA Schedule, the opportunities to elect a path toward either a BPA or CTA can be immense. A BPA for example, offers participating buyers and sellers the opportunity to fill the recurring needs for supplies and services of the buyer. This is achieved similarly to a standard GSA Schedule with the key difference being a prearranged volume discount. GSA contractors can bid on BPAs with their GSA Schedules. On the other hand, the advantage of utilizing a CTA allows for two or more GSA contractors to increase their sales by partnering and selling the products and services of their combined Schedules.
Using Blanket Purchase Agreements (BPAs)
A Blanket Purchase Agreement (BPA) can be established by either GSA or the contractor and are excellent for making the most out of the recurring needs of the buyer. Products and services such as office supplies, janitorial supplies, IT and services, and travel logistical support are great examples of repetitive purchases that would qualify for awarding a BPA to GSA contractors.
BPAs simplify this buying process by predetermining an agreed rate for said products and/or services and defining the favored contractors to deliver them. BPAs are flexibilities that fall within the scope of a Simplified Acquisition Procedure (SAP) for GSA, which greatly reduces the paperwork and administrative time required in the buying and selling process, because the details of these purchases are preestablished. Furthermore, with the reduction in the paperwork required to source a given product and/or service of a BPA, government agencies will often buy in bulk which has the potential to greatly increase sales revenue for participating contractors.
Using Contractor Teaming Arrangements (CTAs)
Establishing a Contractor Teaming Arrangement (CTA) requires two or more GSA Schedule contractors to work together to compete and fulfill schedule orders. This flexibility that GSA offers is not actively managed by GSA, but rather an agreement between the participating contractors.
What a CTA provides for contractors is the opportunity to increase their sales revenue through the working arrangement and to potentially source and provide products and services outside the scope of an existing Schedule by utilizing another company's solution.
Several elements of a CTA are to firstly have an existing GSA Schedule, have an appointed point of contact, and defined roles for participating contractors. CTAs are also differentiated from Joint Ventures because they do not require the establishment of a separate legal entity, and all participants are considered to be prime contractors. The benefits associated with a CTA include increased sales revenue, ability to compete for previously out-of-scope contracts, increased market share, and potentially to qualify for small business set-asides such as 8(a), woman-owned, service-disabled / veteran-owned, and HUBZone.
Are BPAs and CTAs Right for Your Business?
Blanket Purchase Agreements and Contractor Teaming Arrangements offer many benefits for both government buyers and sellers. They allow GSA contractors to meet sales requirements by defining performance parameters, and in many cases increasing sales revenue. Both BPA and CTA GSA Schedule flexibilities provide a great opportunity to increase your opportunity for success in the government market. If you are interested in learning more about acquiring a BPA or CTA, or if you have any questions about your GSA Schedule, Winvale is here to help.
About Tyler Kittle
Tyler Kittle is a Consultant for Winvale. Tyler is a retired Army combat veteran, a former federal careerist, and Cum Laude graduate of American Military University. Utilizing his government contracting experience, Tyler works to establish strong client relations and efficiency in the acquisitions process.