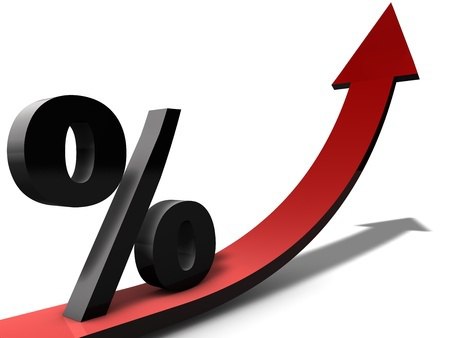 Increasing prices on your GSA Schedule can be trickier than you expect. Unlike commercial prices or rates, you cannot increase your GSA prices sporadically. The first step in understanding GSA price increases is to determine which Economic Price Adjustment (EPA) FAR clause your contract was awarded under. Contractors can reference their Final Proposal Revision document to see which EPA clause applies to them.
Pricing for Product Vendors
Product vendors typically, but not always, sell under clause 552.216-70. This clause pertains to vendors that have based their GSA price list on their commercial catalog. When their commercial prices increase, they can submit a modification to increase their federal prices, but there are some limitations. The following conditions must be met for a contractor to get their proposed GSA price increases awarded:
Contractors must wait to submit a request to increase their prices until they have had their contract for 12 months
After the first 12 months, contractors can submit up to three price requests per 12 month period. After three price increases have been awarded, no other EPA request will be considered
Increases must be requested before the last 60 days of the contract period. If you are in the last 60 days of your contract period, you must submit a modification to extend it before requesting any price increases
At least 30 days must elapse between each requested price increase
It is important to remember that total price increases during any 12 month period cannot exceed the percentage cap that is listed in the applicable solicitation. If any unusual market conditions exist, such as increasing labor costs or product material shortages, contractors can submit a request for a price increase that exceeds this cap. However, the government reserves the right to award a greater increase. A final note for resellers: If you wish to increase your prices because the cost of your products has increased, you may need to provide a letter to the GSA from your supplier that states that they have raised their prices.
Pricing for Service Vendors
Unlike product vendors, service vendors generally use the clause I-FSS-696. Contracts awarded under this clause have a price list that is not based on a commercial catalog. In these cases, GSA price increases are agreed upon prior to their award and occur automatically every 12 months. These increases are either based on negotiated escalation rates or an agreed upon market indicator, such as a public index, public survey or some other public based indicator.
Any potential price increase will be based upon the percentage change of the designated market indicator from the initial award date to that date. If the market indicator is discontinued or deemed no longer reliable, the Government and the contractor must mutually agree on a substitute. All conditions that apply to clause 552.216-70 also apply to this clause, however the percentage cap for services is often lower than it is for products.
Before Increasing Your GSA Prices
In order to ensure that they are receiving the best possible prices, the GSA requires contractors to provide the proper documentation before any price increase can be implemented. The required documents include:
A copy of the commercial catalog/price list that shows the price increases and the effective date for commercial customers (when applicable)
A Commercial Sales Practices format, regarding the contractor's commercial pricing practice relating to the new or modified catalog, or a certification that no change in Commercial Sales Practices has occurred since the latest negotiation
Any other pricing support, such as contracts or invoices that is requested by the Contracting Officer to show the reasoning behind the requested price increase
The Contracting Officer may also have you conduct market research to show that your pricing will still be competitive after the EPA
It is important for both the existing contractors to understand how their contracts were awarded in regards to EPAs, as well as for prospective contractors to choose their EPA method carefully. Failure to understand the proper processes and documentation required for GSA price increases can lead to federal price lists that are increasingly out of touch with commercial price lists.
About Carina Linder
Carina Linder is an Engagement Manager with more than five years of experience in GSA contract proposal writing and contract negotiations. Her expertise is in contract compliance consulting, Federal Acquisition Regulations (FAR) and procurement procedures.