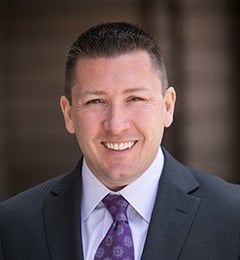 Succeeding as a Government Reseller Using Letter of Supply
GSA Schedule | Contracts | 2 Min Read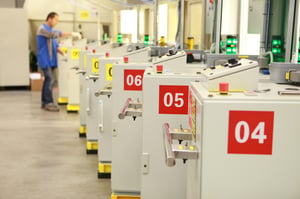 One of the most important decisions you'll have to make during your GSA proposal process is what items to add to your GSA Schedule. Sometimes, this process is very simple. Other times, depending on the structure of your organization, it can become complicated and confusing.
For example, if your company manufactures the products that you sell, you can simply add these items to your GSA Schedule with little to no recourse. However, if you are looking to add products manufactured by a different company, you will ultimately need to obtain a letter of supply from this organization.
What is a Letter of Supply?
For those who are unfamiliar with this term, a letter of supply is a document obtained from the manufacturer, which gives the reseller permission to sell certain products.
Within the letter of supply, a number of additional details are laid out, including:
Guarantee from the supplier that the reseller will have enough of the product to sell
Any discounts to the reseller
Confirmation of Trade Agreements Act (TAA) compliance
For a letter of supply to be valid, there are a few requirements:
It must be signed by both the manufacturer and the reseller on official manufacturer letterhead
It must be dated within the past year
It must not have an expiration date
How to Succeed as a Reseller
As experienced GSA consultants and resellers with our own GSA Schedule, we have a few tricks up our sleeve for succeeding in this lucrative market.
Tip #1: If you are deciding to move forward with a new manufacturer's products, it is best to check the solicitation of the schedule you are trying to obtain or modify. In some situations, a letter of supply is not needed; however this typically tends to be a rare occasion.
Tip #2: It's best to take steps on obtaining your letter of supply as soon as possible. While it is a relatively simple document, it's nearly impossible to move forward with a proposal of contract modification without a properly signed document.
Tip #3: If your company is in need of a sample letter of supply, GSA provides each schedule with a template within the solicitation. The letter of supply template does not have to be used as is, however you should be mindful to make sure you fulfill all of the requirements needed to provide an official and accurate letter of supply to GSA.
Click here to download an example of a letter of supply from Schedule 70, Information Technology.
If you're unsure about how best to follow through with this process, contact Winvale to speak with a consultant. Our team of GSA experts can assist you in obtaining a letter of supply and any other step in the proposal process.
About Kevin Lancaster
Kevin Lancaster leads Winvale's corporate growth strategies in both the commercial and government markets. He develops and drives solutions to meet Winvale's business goals while enabling an operating model to help staff identify and respond to emerging trends that affect both Winvale and the clients it serves. He is integrally involved in all aspects of managing the firm's operations and workforce, leading efforts to improve productivity, profitability, and customer satisfaction.