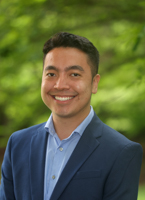 A Beginner's Guide to GSA IT Category Marketing
Technology | Resources and Insight | 6 Min Read
The Information Technology (IT) field is one of the largest and most competitive fields in federal contracting. Because of this, there are many contractors to compete with and consequently, a need to differentiate your business from others to be more successful in the federal marketplace. To do this, a savvy contractor needs to know the unique practices of GSA Schedule marketing.
You can find success in a difficult marketplace by using available GSA resources and tools to market your Schedule. To help you get started, we've put together a list of tools and references that will serve as a guide to help gain a better understanding of where your products and services fit on the competitive market.
Learn the Government Marketplace and How to Leverage Your IT Contract
The GSA Multiple Award Schedule (MAS) program allows you to sell your products or services to federal agencies and other eligible entities using a pre-verified contract. Since GSA ensures a company's regulatory compliance and fair and reasonable pricing, many agencies specifically try to purchase their products and services using GSA contractors.
Although several government agencies will want to purchase from your GSA Schedule contract, they still must be able to find your business and see you are the right supplier for their needs. Effectively marketing your IT related products and services is a must. This means steps must be taken to ensure your GSA Schedule stays in good standing and that agencies have the information they need to determine the fit of your offerings for their needs.
ITC marketing is fairly similar to general GSA Schedule marketing, but you want to be aware of the unique advantages of the IT Category. For example, contractors in the IT field have the opportunity to provide goods and services to state, local, and tribal governments through Cooperative Purchasing programs. This means that you have more opportunities to sell, but also need to learn to market to these entities as well. Take this as an opportunity to increase sales and reach out to state and local agencies that purchase off the GSA Schedule.
Take Advantage of GSA Websites and Tools
GSA provides several online tools to contractors—use these to your advantage.
Check for Sales on Schedule Sales Query Plus
An important part of marketing is watching sales trends and reports. Navigating through GSA's Schedule Sales Query Plus (SSQ) may not be the most user-friendly resource, but this site allows you to explore and create several reports related to GSA sales, including trends, top SINs, how much money flows through each SIN, and even most popular small business set-asides by SIN. It may take time and experience, but once you get comfortable with the tool, you'll soon begin to realize how useful it is for providing insight in sales tracking.
List Your Solutions on GSA Advantage!
GSA Advantage! is an online shopping center for the government. We like to think of it as the government version of Amazon. On this site, you will most likely have competitors selling similar items and services, which you can use to gain an upper hand. GSA Advantage! provides information about a competitor's prices, what accessories they offer their products, which designations they hold including Cooperative Purchasing or Disaster Purchasing, etc.
It's also important to make sure you are presenting your products in the best way possible. This means uploading clear photos and detailed product descriptions, as well as making sure your product information and pricing is updated.
Find the Best Prices and Values through GSA eBuy
GSA eBuy is a powerful acquisition tool that's used by government agencies, and it's unique to GSA Schedules. On this site, GSA contractors can find and respond to government solicitations related to their Special Item Number(s). Government customers prefer using GSA eBuy for the simplicity of finding their products and services at the best value and price.
The eBuy system is also simple to use. Here, you can gain access to specific GSA Requests for Information (RFIs), Requests for Proposals (RFPs), as well as Requests for Quotes (RFQ) by logging in as a contractor and selecting the "Search RFQs" option. Gathering this information will help you add prospective government business to your pipeline.
Find Your Direct Competitors Through GSA eLibrary
GSA eLibrary is a comprehensive source for all of the latest GSA Schedule contract information. Be sure to use this tool to gain easy access to your competitors. In the search bar, you can find a specific company name by entering the name, contract number, SIN, as well as NAICS Code. It's basically a free directory of all your GSA Schedule competition, not something you can necessarily find in the commercial world.
Forecast of Contracting Opportunities
If you are looking to find government contracting opportunities, SAM.gov and Acquisition.gov are great tools. On the System for Award Management or SAM.gov, you can use the "Advanced Search" section to find relevant contracting opportunities because you can filter by keyword, type of response, small business set-aside, NAICS Code, place of performance, etc.
On Acquisition.gov, you'll see the option "Procurement Forecasts" on the bottom right of the homepage. After selecting that option, you will be taken to a page where you'll find a list of government agencies. Through these links, you'll be able to find access to a variety of agency-specific procurement forecasts along with webinar recordings, webinar transcripts, spreadsheets, as well as the latest news/trends for that specific forecast.
Use Your Company Website as a Tool for GSA Schedule Marketing
Your own website is also a useful tool for GSA Schedule marketing. Use it to reflect your contract and show the government you are an involved vendor. You should have a special section of your website dedicated to government contracting and should include your GSA Schedule number as well as your GSA Advantage! and GSA eLibrary pages. Consider including the GSA logo on your website and in your marketing materials, as long as you follow GSA's guidelines.
The information you post on your website should differentiate you from competitors and explain why your business provides the best value. Ideally, it will include past performance descriptions, case studies, white papers, and any other information that will help you stand out.
You could also include any relevant designations for your business and offerings on your website as well. This should consist of information such as whether you are a small business and any safety or environmental designations you have received.
Attend Industry Days and Other GSA Events to Make Connections
You can also take advantage of industry days, matchmaking events, and summits. These are great networking events both virtually and in person you can take part in to meet potential government customers, or other contractors who would be a good match for a Contractor Teaming Arrangement. You can search for relevant contractors by SIN and subcategory in eLibrary to get an idea of relevant contractors to team up with if you want to join forces with another company on a specific project.
GSA also has virtual events and training sessions every month for GSA contractors, so be sure to check out their page frequently to see if any of the events will be helpful for you.
Do You Need Help with Your GSA Schedule?
As you can tell, this is a lot to keep up with, but it's important you are fully aware of the unique needs of ITC Marketing so you can capitalize on your GSA Schedule. If you need additional government marketing resources, check out our blogs, "The Basics of Government Marketing," and "Where to Find Government Contracting Opportunities."
For help with your GSA Schedule contract including maintenance or compliance, reach out to a Winvale consultant today.