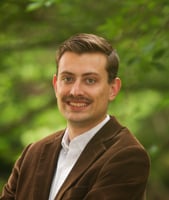 Think TAA's Substantial Transformation Clauses Are Tough? Advisory Rulings Can Help
GSA Schedule | Contracts | TAA | 5 Min Read
GSA Multiple Award Schedule (MAS) contracts have many compliance requirements to ensure that contractors provide products and services that align with federal procurement regulations. One aspect of compliance that many contractors are hesitant about is the Trade Agreements Act (TAA). Under TAA, contractors must agree each "final product" they sell will have been "substantially transformed" in the U.S. or another approved country. GSA contractors often have a lot of questions about "substantial transformation" and what this means. In this blog, we'll explain the TAA, what "substantial transformation" means, and how Advisory Ruling requests can help you navigate this requirement and remain in compliance.
What is the Trade Agreements Act (TAA)?
The Trade Agreements Act of 1979 was created to help foster fair and open international trade and requires that government procurement officials only acquire "final products" manufactured in the U.S. or an approved designated country. As we said above, the "final products" you sell through your GSA Schedule must be "substantially transformed" in the U.S. or a signatory country designated by the TAA. Currently, the designated countries include:
World Trade Organization Government Procurement Agreement Countries
Free Trade Agreement Countries
Least Developed Countries
Caribbean Basin Countries
The simplest way to determine if your product is TAA compliant is to check the list of approved countries of origin. This list outlines all the pre-approved countries of origin permissible under the TAA. All manufacturers or suppliers of products with a GSA Schedule will need to show that their products are manufactured in a TAA-compliant country. By doing so, you'll need to either produce Letters of Supply or Product Points if you're the manufacturer.
What if the Products You Want to Offer Come from a Non-TAA Compliant Country?
So what if the products you are planning on offering through your GSA Schedule come from a non-TAA compliant country? Under TAA, a vendor may import goods from a non-compliant country if the final product undergoes a "substantial transformation" either in the U.S. or another TAA-compliant country. So, if acquired parts or goods supplied from a non-compliant country are "substantially transformed" in the final product, a contract holder can assert TAA compliance through an Advisory Ruling board. But what does "substantial transformation" really mean?
What is "Substantial Transformation"?
"Substantial transformation" means that a product's essential use must be changed through a complex and meaningful manufacturing process. In other words, the product underwent underwent a fundamental change in form, appearance, nature, or character in a TAA designated country, and this process significantly changed its value if the product (or components of the product) arrived from a non-compliant country.
We'll use an elementary example of a cake, but please note that every case is different and that is why there is an Advisory Rulings board (which we'll explain in further detail below). As an example, pretend you are selling a cake to the federal government (as the whole product). Sugar can come from country A, eggs from country B, flour from country C, and then they are all taken to country D to be mixed together, baked, and decorated. The "substantial transformation" happened in country D which must be a TAA designated country. But the ingredients from countries A, B, and C can come from non-TAA compliant countries. That is if you submit an Advisory Ruling request to change the official Country of Origin.
What Are Advisory Rulings?
The U.S. Customs and Border Patrol (CBP) reviews products for their "substantial transformation" on a case-by-case basis. When making determinations, CBP can issue an Advisory Ruling. While not so often utilized, Advisory Rulings can have a huge impact on the TAA compliance of your products. When considering what products to offer to GSA through a new contract or looking to add products to an existing contract, consider these 2 questions:
Does the final product undergo what I believe to be a "substantial transformation" in the U.S. or another TAA compliant country?
Can I explain the process to the CBP well enough to have the country of origin updated to a TAA-compliant country?
If the answer to both questions is yes, consider submitting an Advisory Ruling request.
How to Submit an Advisory Ruling Request
A written request for an Advisory Ruling gives a contractor options to continue offering their products, even if parts come from non-compliant countries. This request must include:
Company name and place of business
Statement saying you are authorized to request under provisions of 177.24 under the Code of Federal Regulations
Description of final product to be considered
Name of the final country of origin to which the product will be connected
Further description to help CBP determine if the product is indeed from that country
The specific procurement for which the determination is requested (if applicable)
All requests for procurement-related Advisory Rulings should be sent to:
Office of Regulations and Ruling,
Bureau of Customs & Border Protection
1300 Pennsylvania Avenue, N.W., Mint Annex Washington, DC 20229
By submitting this information to the CBP, they may make a separate ruling that allows your products to remain non-TAA compliant on your GSA Schedule (as long as they undergo "substantial transformation" in a designated country). Given specific requirements or situations, the CBP may make alternate rulings giving a contractor special abilities to continue to offer those products contrary to a final determination.
A good tool to help you draft a request is the Cross Rulings Online Search System (CROSS) database containing all the CBP rulings as precedents for future decisions. Browse through the examples to understand how your request stacks up against other cases where CBP granted a positive ruling.
Need Help with TAA Compliance and Other Requirements?
Figuring out if your products are TAA compliant can be a daunting process, and TAA is just one part of the compliance requirements you need to follow as a GSA contractor. If you have questions about whether the products you plan to offer through a GSA Schedule are TAA compliant, or if you want to add existing products to your GSA Schedule, we would be happy to help you. If you need help handling any other compliance requirements such as sales reporting or submitting modifications, our consultants are here for you.