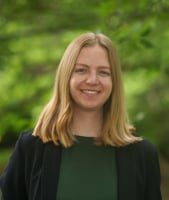 Taking Advantage of State and Local Opportunities: Cooperative Purchasing
Government Business Development | Government | Technology | 3 Min Read
A lot of GSA Schedule contractors think they can only sell their products and services to the federal government, but did you know you can sell to state, local, educational, and tribal entities too? Under certain state and local programs, you can offer the same products and services you sell to these entities, greatly expanding the marketplace for your company. One of the most widely used programs is Cooperative Purchasing, which applies to IT and Security and Protections contractors.
Since IT and cybersecurity are becoming increasingly important in the government space, the number of opportunities are rising. Here's what you need to know about Cooperative Purchasing and how to become involved in the Multiple Award Schedule (MAS) program.
What is Cooperative Purchasing?
First things first, let's talk about what Cooperative Purchasing means. Cooperative Purchasing allows state and local entities to purchase IT and Security and Protection products and services from the MAS program.
Imagine your local government wants to buy laptops for their employees. Now, the federal government has already gone through the whole process of negotiating prices and pre-vetting contractors for those very supplies. Instead of starting from scratch, state, local, tribal, and educational entities can use the GSA Schedule to obtain them, knowing they are getting the best value and price. It's more efficient for them and for you as a contractor.
What Are the Benefits of Becoming a Part of Cooperative Purchasing Program?
You may already be making some good sales through your GSA Schedule to federal agencies, so why get involved in the Cooperative Purchasing program? This program is a simple way to take advantage of a whole new marketplace, not to mention a popular program as our nation buckles down on cybersecurity breaches and expands IT efforts. Here are some other added benefits to Cooperative Purchasing:
Expanded Market Opportunities: As we said before, with Cooperative Purchasing, GSA Schedule contractors can sell to not only federal agencies but also state, local, and tribal governments. This significantly widens your pool of potential customers.
Cost-Effective Marketing: Since Cooperative Purchasing is through the MAS program, contractors can use their existing marketing materials and efforts targeted at federal customers to reach state and local government customers. This broadened exposure often leads to a greater return on investment for marketing efforts.
Consistent Terms and Conditions: State and local entities that use GSA Schedules will purchase under the same terms and conditions negotiated with GSA. This simplifies your contract management and ensures consistent and predictable deal structures.
Faster Payment Terms: You could sell to state and local governments with separate contractors, but through your GSA Schedule, it's already set up. With prompt payment terms, contractors often receive payment more quickly from GSA Schedule sales than they do from traditional state and local contracts.
Scope of Cooperative Purchasing
The scope of Cooperative Purchasing through the MAS program includes:
IT products, services, and solutions

Mobile device and mobile application management (MDM/MAM) tools
Automated data processing equipment (firmware)
Software
Cloud computing services
Hardware
Support equipment
Professional IT services

Schedule BPAs for IT Products.
Law enforcement and security products, services, and solutions

Security and law enforcement equipment
Alarm and signal systems
Facility management systems
Firefighting and rescue equipment
Law enforcement and security equipment
Marine craft and related equipment
Special purpose clothing
Related services
Joining the Cooperative Purchasing Program
To get involved in the Cooperative Purchasing program, you'll need to first ensure you have a GSA Schedule with products and/or services listed under either the IT category, Large Category F or the Security and Protection Services, Large Category J. Once you have your award, you can simply opt into the program. This can be done at the time of award or through a GSA Schedule modification.
Business Development for Your GSA Schedule
The world of government contracting is ever-evolving, and Cooperative Purchasing is no exception. It's a powerful tool for governments looking to stretch their budgets further and for businesses seeking to expand their customer base.
As with any tool, though, it's most effective when you know how to use it properly and how to take advantage of it. If you need help marketing your GSA Schedule or looking for opportunities, check out our blogs, "The Basics of Government Marketing," and "Where to Find Government Contracting Opportunities." If you have questions about your GSA Schedule, or are interested in procuring one, one of our consultants would be happy to help you.