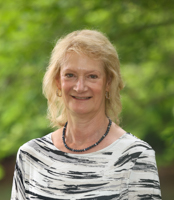 8 Strategies to Stand Out from Other Government Contractors
Resources and Insight | 7 Min Read
As a GSA contractor, you have access to a bustling government marketplace that includes federal as well as state and local agencies. While you are part of a smaller pool of businesses and can go after unique opportunities that other commercial businesses can't, competition still exists. How do you stand out from your competitors in this market? In this blog, we'll discuss 8 strategies you can use to set your business apart.
1. Differentiate Your Business
The first thing you should focus on is what sets your company apart from other competitors in the market, including any unique features, success stories, or testimonials. Highlight those unique qualities in your marketing materials and proposals.
Separating your company from competitors is crucial for government contractors to remain competitive and with federal contracts. You may be selling a similar product or service to the government as another contractor, but why is your solution the best offering? Match it to your target agencies' missions and needs.
Some was you can do this is through:
Certifications: Include any relevant industry certifications, licenses, or accreditations your company has earned on your site and in your marketing materials.
References: Provide references on your site and in proposals when you can, such as testimonials or clients the agency can contact for more information.
Company Information: This may seem obvious, but don't make the government search for your information. Make it readily available to them on all your materials, proposals, and site. You should always include your contract number, and list key personnel along with their title and contact information.
Creating a Capabilities Statement: We will go into more detail on this, but a well-written capability statement can help your company stand out from competitors and improve your chances of winning government contracts.
By implementing these strategies, you can increase your visibility, build relationships, and establish yourself as a trusted and reliable partner in the government contracting industry.
2. Develop a Strong Capabilities Statement
Just like you have to spend time modifying and perfecting your one-page resume when applying for jobs, you should work on developing capabilities statements to give to target agencies. A capabilities statement is a concise document that highlights your company's expertise, experience, and qualifications.
When sending a capability statement to a government agency, it should include the following information:
Company Overview: A brief introduction of your company, its mission, history, and values.
Business Core Competencies: The main strengths of your company, including the specific services or products it specializes in and its successful track record in delivering them.
Past Performance: Information on the company's past experience working with government agencies, including contracts, projects completed, and customer satisfaction.
You should include this on the government page on your website, in proposal responses when necessary, and always have them handy at networking events and industry days. It's important to note that like a resume, this should be tailored to every agency you are sending to if you have specific one in mind.
3. Build Relationships with Government Officials and Potential Partners
You may be very familiar with this concept in the commercial market, and it's just as important in the government marketplace, although it can be a little tricky. We encourage you to reach out to decision-makers and develop relationships with them. Attend networking events, conferences, and trade shows to connect with potential customers and partners. Building government relationships can be a long-term process, but it is essential for businesses that want to establish themselves in the public sector. Here are some steps to consider:
Build Relationships with the Right People
Building relationships with government officials can take time, but the hard work will in due course will pay off. Keep focused on your goals, learn about the industry and government requirements, and be prepared to take the lead on opportunities when they arise.
Establish Relationships with Government Officials
Develop relationships with government officials such as procurement officers, small business advocates, and other government employees. Conduct informational interviews, attend public meetings, and look for opportunities to meet with government officials. Remember that networking is a two-way street – find ways to be helpful to government contacts and they may be more inclined to reciprocate.
Remember, developing government relationships is not a one-time occurrence. New relationships need continuing attention and commitment. By devoting the time and effort to form these relationships, your business can earn the long-term benefits of government contracting.
Network with Other Businesses
Of course, we can't forget about your peers and competitors. We'll delve into this later on, but don't hesitate to speak with other businesses that work with government agencies. They may have insights into upcoming opportunities or recommendations on how to research and pursue government contracts. Being active on professional platforms such as LinkedIn will create higher visibility for your business in a targeted community.
4. Understand the Government Procurement Process
Familiarize yourself with the government procurement rules, regulations, and procedures. This could include attending informational meetings or engaging with procurement officers. Understanding the rules of engagement will be necessary to participate in Requests for Proposals (RFPs) and other procurement opportunities.
This includes understanding the opportunities available to you as a contractor. For example, if you are a small business, you will have access to certain small business designations. These are government programs that benefit small businesses and can often provide opportunities for building relationships with key government officials. These programs include but are not limited to: Women-Owned, 8a, Veteran-Owned, and HUBZone small businesses. Through these programs you can gain exposure, strengthen relationships and win government contracts, and get access to unique contracting opportunities.
5. Attend Industry Events
We've touched on this before, but make an effort to attend conferences, trade expos, industry events, and other meetings where government representatives are in attendance. Use these events as opportunities to network, promote your company, and discover the needs of government agencies. However, don't just sign up for every event you see. Be strategic in the ones that are most relevant for you and will be the most beneficial.
6. Research Opportunities
We cannot stress this one enough—stay up to date on potential contract opportunities by monitoring federal procurement websites, industry publications, and social media such as LinkedIn. Researching government opportunities can be challenging, but with the correct approach, it can help you to identify potential government contracts and upcoming solicitations.
Use Market Research Tools
There are multiple market research tools offered that can help you assess procurement opportunities in the government marketplace, research forecasts, review upcoming government expenditures, and track government agencies contracts. One of the most popular and easy to use is the System for Award Management (SAM), an official website of the U.S. government that provides information on active government contracts.
There are other free tools you can use such as GSA eLibrary, USA Spending and Federal Procurement Data System (FPDS).
Remember that researching government opportunities is a continuous process. It requires commitment, making contacts, and a willingness to discover various government contracting procedures. By devoting time and effort, you can recognize opportunities and successfully pursue government contracts.
7. Consider Teaming with Other Contractors
You don't always have to go for an opportunity alone. You can look for teaming opportunities to collaborate with other contractors to increase your capabilities and provide more comprehensive solutions to government agencies.
Contractor Team Agreements (CTAs) are formal agreements between two or more companies to work together to achieve a specific goal. There are many reasons businesses may choose to enter into a CTA.
CTAs can offer significant benefits to businesses pursuing government contracts or looking to expand their market share. By leveraging each other's expertise, knowledge, and resources, businesses can significantly increase their chances of succeeding in winning a solicitation.
8. Fair and Reasonable Pricing
Fair and Reasonable pricing is something that Contracting Officers look for when you are getting your initial GSA Schedule award. GSA competitive pricing is a pricing methodology used by government contractors to bid for GSA Schedule contracts. To become a GSA contractor, you must demonstrate competitive pricing. Once your contract is awarded, you still need to be cognizant of your pricing whether it's new or existing products and services.
By conducting market research, offering discounted pricing, focusing on value-added services, offering bundled solutions, and reviewing pricing frequently, businesses can maximize their chances of winning a contract through the GSA Schedule program.
Succeeding as a GSA Schedule Contractor
With these strategies, you can hopefully begin to build a strong marketing plan, pipeline, and know how to network with government customers and search for opportunities. To become a successful contractor, it's important you have a plan in place to make sure your solutions are visible to government customers and you are actively searching for opportunities.
To learn more about marketing your Schedule, check out:
If you have questions about government contracting or your GSA Schedule, you can reach out to the Winvale team for information. We would be more than happy to help.
About Leslie Crowley
Leslie Crowley is a Lead Account Manager for Winvale's Public Sector department where she manages partner accounts under Winvale's GSA MAS Large Category F contract. Leslie has vast experience building new business, securing customer loyalty, and forging strong relationships with external business partners.