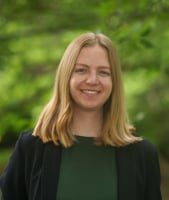 Trade Agreements Act (TAA) FAQs
Government | 4 Min Read
The Trade Agreements Act (TAA) is a common concern among our clients whether they are getting a GSA Schedule for the first time or are several years into their contract. You might be wondering: why does the TAA exist? How is it different from the Buy American Act (BAA)? Or, what does the "Substantial Transformation" rule mean? To help clear up all the questions our clients may have, we put together a list of FAQs so you can use this as a quick reference guide whenever you have a question about TAA and how it relates to your GSA Schedule.
What is the Trade Agreements Act?
The Trade Agreements Act (TAA) was created in 1979 to foster fair and open international trade. Under this act, government contractors' "final products" must be manufactured or "substantially transformed" in the U.S. or another TAA-designated country. This is to make sure product acquired by federal agencies are coming from countries with solid economic relations to the U.S.
Why is TAA Compliance Important for GSA Contractors?
The Trade Agreements Act is an integral part of federal acquisition. The obvious reason TAA is important for GSA contractors is that it's a requirement when submitting your GSA Schedule proposal. However, it's also something you need to maintain throughout the life of your contract. Since you can have your GSA contract for up to 20 years, you need to be proactive about maintaining TAA compliance. Whether you are the manufacturer or the reseller, TAA compliance falls on you as the GSA Schedule contract holder.
What Does "Substantial Transformation" Mean?
Now that you've heard that your final products must be "substantially transformed" in a TAA compliant country, you might be wondering what that actually means. "Substantial transformation" means a product must undergo a fundamental change through a complex and meaningful manufacturing process. Another way to put it is the product was fundamentally changed in form, appearance, nature, or character in a TAA designated country, and the process significantly changes its value if components of the product came from a non-compliant country. This topic is dense, and if you want to learn more, you can check out our blog on "Substantial Transformation" and advisory rulings.
Which Countries Are TAA Compliant?
There are 4 categories of countries that are TAA compliant. They are:
World Trade Organization Government Procurement Agreement Countries
Free Trade Agreement Countries
Least Developed Countries
Caribbean Basin Countries
Here's a sampling of countries that are on the list. For a comprehensive list, check out our TAA Compliant Countries table. Some examples are:
Australia
France
Germany
Hong Kong
Israel
Canada
Singapore
Mexico
Afghanistan
Cambodia
Bangladesh
Yemen
Sierra Leone
Belize
Haiti
Jamaica
Which Countries Are NOT TAA Compliant?
The easy answer to this question is to check and see if the country is on the full TAA compliant list, and if not, it's not a TAA designated country. However, we will highlight some of the main countries that are not considered TAA compliant. They include, but are not limited to:
China
India
Indonesia
Iran
Iraq
Malaysia
Pakistan
Russia
Sri Lanka
Does TAA Cover Services?
Yes—TAA compliance also applies to services, however, it works a little differently from products. The country of origin for services is the country where the firm offering the services is legally established, not where the services are provided. In other words, a firm's country of origin (for the purpose of the TAA) is determined by the place of legal incorporation.
How is TAA Compliance Different from the Buy American Act (BAA)?
Both the Trade Agreements Act (TAA) and the Buy American Act (BAA) impose certain parameters on what products and services contractors can sell to the government. However, the BAA is focused on increasing the amount of domestic materials acquired by federal agencies, while the TAA is focused on restricting trade in certain countries. The BAA is a domestic preference program requiring the purchase of more domestic end-products, even if they are more expensive. This act is changing in October 2022, raising the domestic content threshold from 55% to 60% and eventually to 75% by 2029. The TAA is updated less frequently, although it's still subject to change.
How Do You Maintain TAA Compliance?
It's absolutely crucial that you have a system in place to properly maintain TAA compliance. While TAA compliant countries do not change often, your company may add new products and services or change manufacturers, and it's important they all still abide by this act. Here's a list of ways you can successfully keep an eye on TAA compliance:
Have a system put in place to keep a detailed inventory or all your products.
Keep a detailed record of every product's country of origin including origin markings, the country of origin code, and most current country of origin.
Consistently monitor U.S. Customs and Border Protection information, which can be found on the CROSS website.
Keep documentation of every agreement with your supplier, including a Letter of Supply.
If you have more questions about TAA compliance whether you are a prospective or seasoned GSA contractor, one of our consultants would be happy to help you. For more information on TAA compliant countries, check out the whitepaper below.
About Stephanie Hagan
Stephanie Hagan is the Content Writer and Digital Editor for Winvale where she helps the marketing department continue to develop and distribute GSA and government contracting content. Stephanie grew up in Sarasota, Florida, and earned her Bachelor's of Arts in Journalism and Rhetoric/Communications from the University of Richmond.