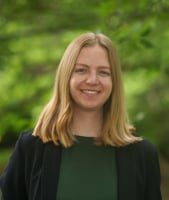 GSA Contractor Requirements: What You Need to Get a GSA Schedule
GSA Schedule | Government Business Development | 7 Min Read
A GSA Multiple Award Schedule (MAS) contract can give your company access to a whole new marketplace. As a GSA Schedule contractor, you can sell to federal agencies, several international entities, and state and local governments under certain programs. While the GSA MAS program provides a multitude of opportunities to companies, it's not necessarily for everyone.
If you are considering whether your company should pursue a prime GSA Schedule, you should first make sure that you can meet all the GSA contractor requirements. We have helped several clients through the requirements stage so we know it can seem overwhelming at first, but don't worry, we will walk you through what you need to know before you get a GSA contract.
Step 1: Check Your Eligibility to Become a GSA Contractor
Before you go through the process of completing a GSA Schedule proposal, you want to make sure you are eligible to become a GSA contractor. GSA wants to ensure you are a responsible company with a certain amount of experience, good financials, and can provide products or services that abide by government regulations. Here are the basic requirements your company needs to sell through a GSA Schedule:
Potential contractors must be in business for at least 2 years before they acquire a GSA Schedule contract. However, this requirement can be waived for certain contractors (under any Large Category), provided they meet the requirements for the Springboard Program.
GSA requires that you have either 3 Contractor Performance Assessment Reporting System (CPARS) reports or that you provide 3-5 customer references.
Contractors hoping to offer services on the GSA Schedule need to provide fully executed Statements of Work and descriptions of past projects similar in scope to each Special Item Number (SIN) they are proposing.
Your products must also be TAA-compliant and have "fair and reasonable" pricing, which we will explain in further detail below.
If you do not meet all these requirements, you can always consider partnering with an authorized GSA Schedule reseller on their contract, or becoming a subcontractor if you are a small business.
Your Products Must Be TAA-Compliant
Any products being sold to GSA must be compliant with the Trade Agreements Act (TAA). To be TAA-compliant, your products must be "wholly produced or manufactured" in the U.S. or a designated country, or "substantially transformed" into a new and different article of commerce in the U.S. or a designated country. Some countries that are NOT TAA-compliant include but are not limited to are: Russia, China, India, and Malaysia. If you want to learn more in depth about this rule, you can check out our recent TAA webinar.
Letters of Supply are also required for any offeror hoping to resell products and the manufacturer is NOT registered on the Verified Products Portal (VPP). Offerors required to submit a Letter of Supply must do so from each manufacturer they are proposing to resell to the government. This is to ensure that you always have a steady supply of any items that government buyers may look to order through your GSA Schedule.
You Must Have "Fair and Reasonable" Pricing
GSA is required to determine that all products and services awarded on a GSA contract have "fair and reasonable" pricing, and all items are assigned a GSA discount from their commercial prices.
GSA determines this through two methods--first, they analyze your Commercial Sales Practices to determine your standard commercial prices, and your Most Favored Customer (MFC) discount (this is the greatest standard discount you offer). GSA will then take a slightly higher discount than your MFC.
If you opt into Transactional Data Reporting (TDR), however, you do not need to disclose your Commercial Sales Practices. GSA will then use their own internal market research tool to determine if your products and services fall within a range they determine to be "fair and reasonable" based on similar items already on GSA Schedules.
Make Sure You Cannot Be Excluded or Debarred
One of the most important requirements for holding a GSA contract is that you cannot be excluded or debarred. While this may seem obvious, it's also vital to ensure that not only has your company not been excluded or debarred from holding federal contracts, but the individuals who will serve as a point of contact for GSA have also not been excluded or debarred.
It's also important to check that companies or individuals with similar or the same names have not been excluded or debarred. If they have, you will want to include a note in your offer so GSA is aware. You can check exclusion and debarment status at SAM.gov.
Step 2: Register On SAM.gov
If you decide getting a GSA Schedule is right for your company, the next step is registration. Before you get a GSA contract, you will need to register your entity on SAM.gov, or sometimes referred to as the System for Award Management (SAM). To complete this, you will need:
Your entity's Taxpayer Identification Number (TIN)

Your entity's Financial Information (U.S. bank Electronic Funds Transfer) for Federal government payment purposes

Foreign entities do not need to provide EFT information

Executive compensation information

At least one NAICS Code that fits your company's capabilities

Your entity's size metrics

The contact information for at least one company POC that can serve as the Electronic Business POC and the Government Business POC
As part of the registration, you will also be assigned a Unique Entity Identifier (UEI) and a CAGE Code or NCAGE Code. Unique Entity IDs are the authoritative identifiers needed to do business with the government. CAGE Codes represent your company's physical address for GSA's mailings, payments, and administrative records, and NCAGE Codes is for internationally-based businesses.
If you have worked with the government before, you likely already have a SAM.gov registration, but it's still important to make sure your registration is up to date, and that you have the correct NAICS Codes listed to reflect the Special Item Numbers (SINs) you want to offer the government.
Step 3: Familiarize Yourself with the GSA Schedule Proposal Process
Before you prepare a pitch or proposal for any project, you want to be prepared, right? You should read up on what documents and preparation is needed for the GSA Schedule proposal process so you know what you're getting yourself into. A lot of our clients start the process on their own and end up asking for help because it can be a lot to handle if you're not familiar with the government contracting lingo, or do not have ample time and resources to dedicate.
As a basic overview, there are 3 sections to the proposal:
Administrative Section: this section serves as an overview or profile of your company. It includes information such your employee handbook, organizational chart, SAM registration, and financial information from the past 2 years.
Technical Section: this section demonstrates your technical expertise and ability to offer the products and/or services you intend to offer through a GSA Schedule. It includes past performance and past project descriptions (for services).
Pricing Section: in this section, you will establish your pricing and practices with the necessary documentation to defend them.
As you can see, there is a lot more than meets the eye in a GSA Schedule proposal. We suggest you read through all the necessary steps and documentation it takes to submit a successful proposal before you start creating one.
Are You Ready to Get a GSA Schedule?
If meet all the requirements listed above, your next step should be to get started on the Multiple Award Schedule offer process. Keep in mind that even though you meet all the requirements to become a GSA contractor, that doesn't mean you will automatically get awarded a GSA Schedule. The GSA Schedule acquisition process is dense and if not done correctly, might lead to rejection. However, if you spend time educating yourself on the process and seeking help when needed, you will have a better chance at success. If you have more questions about getting a GSA Schedule, or think you'll need help navigating through the process, don't hesitate to reach out to a member of the Winvale team.