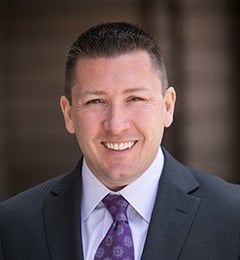 Acquiring an NCAGE Code and Registering With SAM
Government Business Development | GWAC Series | 2 Min Read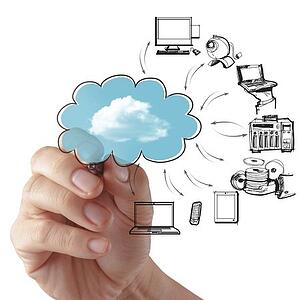 A NATO Commercial and Government Entity Code, more commonly referred to as NCAGE, is a five character code assigned to any vendor based overseas that is required by a contracting officer to be registered in the System for Award Management (SAM).
Established in 1958, this particular code became a standardized method for the federal government to identify various corporate entities located outside of the United States. NCAGE records are used to hold manufacturer/supplier details such as name, address, postal code, phone/fax numbers and company email address.
Who needs an NCAGE Code?
An NCAGE code is required for all foreign organizations that wish to conduct business with U.S. government agencies, as well as U.S. businesses that only wish to work with foreign governments.
Additionally, certain U.S. based companies that fall under the asset umbrella of a non-U.S. based parent company will need their respective parent company to apply for an NCAGE code.
The U.S. subsidiary will also need to apply for a domestic CAGE code, mandated for companies that wish to sell to the federal government before they can submit proposals for GSA Schedules or other contract vehicles.
How do I obtain an NCAGE Code?
Those that fall under the aforementioned categories can apply for an NCAGE Code by registering with the NATO Support Agency (NSPA). Sometimes a company may have already been assigned an NCAGE/CAGE code, in which case it will appear upon using the designated search boxes on the NSPA code request page. If the initial search doesn't return any matches, one can then click the 'Request New' button and follow the remaining directions.
The following stipulations may occur depending on the company's location:
You may be directed to the National Codification Bureau (NCB) if your organization is located in the United Kingdom or France.
The NSPA will forward your request to the NCB if your organization is located in a NATO or Tier 2 nation. In this case the NCB will assign the NCAGE Code.
The NSPA will assign an "S" or "I" prefix NCAGE code if your organization is:

Located in a country that does not participate with AC/135
Located in a Tier 1 nation
An international organization

Either the NSPA or the NCP will notify you of your assigned NCAGE/CAGE code, a process that may take up to 14 business days.
Furthermore, after obtaining an NCAGE/CAGE code, foreign companies must confirm that the NSPA or NCB has submitted their proper legal business name and address to the U.S. CAGE System. This can be completed by going to the Business Identification Number Cross Reference System (BINCS) and using the newly acquired NCAGE/CAGE code. Companies must also secure a free DUNS number through Dun & Bradstreet before proceeding to register with SAM.
What You Need to Know About SAM
Once you have obtained the NCAGE/CAGE and DUNS, you can now register in the SAM, a validation process that takes approximately five business days.
If you are updating your SAM registration following your parent company's NCAGE code application, you must wait eight days from the awarded NCAGE code date. This timeframe will help alleviate potential problems with the SAM update process.
For assistance with acquiring an NCAGE Code or other aspects of your GSA contract, call one of our experts at 202.296.5505 or visit us online at www.winvale.com.
About Kevin Lancaster
Kevin Lancaster leads Winvale's corporate growth strategies in both the commercial and government markets. He develops and drives solutions to meet Winvale's business goals while enabling an operating model to help staff identify and respond to emerging trends that affect both Winvale and the clients it serves. He is integrally involved in all aspects of managing the firm's operations and workforce, leading efforts to improve productivity, profitability, and customer satisfaction.