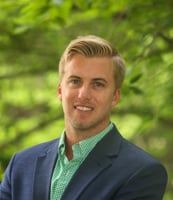 GSA Schedules vs. the Open Market
GSA Schedule | 5 Min Read
One of the biggest reasons contractors choose to get a GSA Multiple Award Schedule (MAS) contract is the easy access it provides to the world's largest buyer of goods and services, the U.S. government. With a GSA Schedule, contractors have access to government buyers with pre-negotiated prices and terms, giving them an advantage over other contract vehicles. This is because government buyers often choose to purchase from GSA Schedules with streamlined procurement and pre-negotiated pricing, terms and conditions, and pre-vetted contractors.
However, a GSA Schedule is not the only way for prospective vendors to sell to the government. Businesses can also sell to government buyers through the open market which is generally completed outside the scope of the GSA Schedule and other contracts. So, what are the differences between selling through GSA Schedules and the open market? Let's break the options down.
What is a GSA Schedule?
First, let's look at what the GSA Multiple Award Schedule (MAS) Program is exactly. The GSA Schedule is a long-term governmentwide, Indefinite Delivery, Indefinite Quantity (IDIQ) contract that provides federal government buyers with commercial products and services at volume discount pricing. Businesses and organizations interested in selling products and services to government agencies through GSA do so using the MAS Program.
GSA Schedules are awarded for an initial period of 5 years with three additional 5-year option periods, totaling a potential of 20 years. With contracts lasting up to 20 years, you can think of the GSA Schedule as a long-term partnership with government agencies.
How Do Sales Work Through a GSA Schedule?
Government buyers can purchase products and services through a GSA Schedule by customer catalogs, GSA representatives, through official GSA sites like GSA Advantage!, and by contacting contractors directly.
Government buyers must follow ordering procedures outlined in Federal Acquisition Regulation (FAR) 8.4 when purchasing from GSA Schedule contracts. By using FAR 8.4, government agencies do NOT have to:
Conduct a formal "negotiated procurement"
Issue a solicitation for 30 days or any other pre-determined time
Conduct a competition by looking for contractors outside the GSA Schedules Program
Conduct formal briefings
Use FAR subpart 15.3 concepts and procedures
What does this mean for GSA contractors? FAR 8.4 simplifies the acquisition procedures for both government agencies and contractors, making the process faster and more efficient.
What is the Open Market?
The open market refers to items for sale which are not available for purchase through a government contract vehicle, like the GSA Schedules Program. In other words, when a government agency is completing a purchase on an open market item, it's not subject to the same terms that are associated with a GSA Schedule. These terms include an agreed upon ceiling price, delivery requirements, payment requirements, discounts, and so on.
There are several regulations which govern the relationship between items on the GSA Schedule and open market items. According to IAW FAR Subpart 8.402(f), open market items can be added to a Schedule order for administrative convenience, provided that all open market procedures are followed for those items. These solutions are generally Other Direct Costs but can be other items. Other Direct Costs are costs not previously identified as a direct material, labor, or indirect cost. Examples include special tooling and test equipment, computer services, consultant services, travel, and packaging costs.
Contractors must also be sure that all open market rules are followed for these items. There is no dollar or percentage limitation to open market Contract Line-Item Number (CLIN)s. You can quote the Other Direct Costs within quotes, but your order Contracting Officer will have to decide if they are approved. In other words, open market still has its restrictions and is not always a viable option for government buyers or contractors.
What Are the Differences Between GSA Schedules and the Open Market?
As previously mentioned, the biggest difference between GSA Schedules and the open market is that GSA Schedules have pre-negotiated prices and terms, and open market items do not. This makes the buying and selling process much easier for both contractors and government buyers alike. Government agencies also have to consider purchasing from contract vehicles like the GSA MAS Program before they can browse the open market.
Additionally, the GSA Schedule provides excellent marketing tools for contract holders. For example, GSA Advantage! is an online shopping tool where your offerings can be posted and available for agency buyers to access. This is essentially the "Amazon" of GSA and allows contractors to upload products, product photos, product descriptions, and use key search words and main selling factors to optimize search results. This is also a great resource to scope out competitors and stay up to date on the offerors within your niche market.
Another useful tool that is available to GSA Schedule contractors is GSA eBuy. This is an acquisition tool in which agencies look to request information and quotes from GSA Schedule holders. GSA eBuy often houses high-dollar, high-profile contract opportunities not available anywhere else. GSA eBuy makes it easy to find business opportunities, respond to government requests and establish new business relationships.
However, there are some restrictions to purchasing through GSA Schedules. All contracts must be fixed price so no cost-type contracts are allowed. The terms and conditions are also fairly rigid as they must match those of GSA Schedule contracts. So if a GSA Schedule doesn't fit an agency's needs, they may need to turn to the open market.
While open market purchases may be ideal for buyers looking to purchase an item that cannot be sold on the GSA Schedule, the GSA Schedules Program is generally a more fruitful option for both government buyers and contractors.
Are You a GSA Contractor?
Accessibility to a growing and consistent market is ideal for any business. While there are multiple ways to market and sell products and services to the government, a GSA Schedule contract is one of the most popular options and the most efficient. If you want to learn more about the GSA Schedules program, you can check out these resources:
For additional information regarding the advantages of a GSA Schedule, please visit us at Winvale.com.