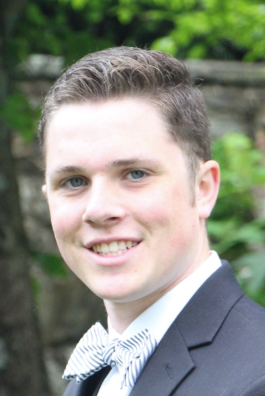 How to Qualify as a Small Business Government Contractor
Government Business Development | Government | 4 Min Read
Since you clicked on this blog post, there is a good chance your business could qualify as a small business government contractor, or perhaps you are simply looking to learn more about the calculations that determine small business status.
Regardless, it's important to determine your business size designation, because there are certain advantages associated with being a small business in the federal government. In this blog, we'll help you identify whether your business qualifies as a small business with the General Services Administration (GSA) and the Small Business Association (SBA).
How GSA and the SBA Define a Small Business
GSA and the SBA use the North American Industry Classification System (NAICS) code that each business is contracted under to determine whether you qualify as a small business. You can visit the official NAICS website to find the code(s) that apply to your industry if you don't already have one, and then use SBA's Size Standards Tool to determine if your business qualifies.
Each NAICS code is assigned either a threshold dollar amount for revenue, or a limit on the number of employees to qualify as small. If your company falls under the dollar amount or employee number, then the SBA considers you as a small business.
There's a fixed limit on the size of a business when determining small business eligibility. This number varies, but is usually around 500-750 employees. Because NAICS size standards vary by industry, it's important that you double-check the specific qualifications for your industry. Small business size regulations can be found in Title 13 Part 121 of the Electronic Code of Federal Regulations.
Benefits of Being a Small Business Contractor
Being classified as a small business is much more than a label—small businesses have various opportunities afforded to them. In addition to GSA encouraging government agencies to buy from small businesses whenever possible, there are additional qualifications you can meet once you are identified as a small business. One of these qualifications is small business set asides.
For example, if your business is a veteran-owned, women-owned, Historically Underutilized Business Zone (HUBZone), etc. small business, then there are specific reserved opportunities for you.
The SBA also negotiates with agencies that purchase with GSA to determine small business purchasing goals. Here's how the process works:
The SBA negotiates government-wide and agency-specific small business contracting goals based on the previous year's achievement.
Prior to the start of each fiscal year, each agency conducts a similar process, looking at their year-to-date achievements and proposing a goal to the SBA.
The SBA Office of Government Contracting makes a determination at the end of the year and notifies the agency whether they achieved the goal.
How to Find Out if You Qualify As a Small Business
Now that you understand why it is beneficial to be a small business and what it takes to be classified as a small business, let's find out if your business qualifies.
Select the NAICS Code that Best Fits Your Company
First, you'll need to decide which NAICS code(s) best fit your company. This is an important step, as I mentioned earlier, for two reasons. First, it is essential that your NAICS code accurately reflects the products or services that your company provides. Second, because of the various criteria across NAICS codes, this classification could decide whether your company qualifies as a small business.
Register on SAM.gov
Next, you'll need to register your company on SAM.gov (The System for Award Management) if it isn't already. This is an information database that needs to be updated to maintain an active GSA Schedule contract. To register your company, you must have a Data Universal Number System (DUNS) number which is assigned by Dun and Bradstreet, Inc.
Determine Whether You Qualify as a Small Business with Your NAICS Code
You must also verify that you qualify as a small business under that NAICS code based on the guidelines provided. One helpful tool to understand and determine size standards and see how you fit into the small business landscape is the SBA's Size Standards Tool. The newly defined terms of what a small business is may benefit you, so you should be sure to utilize every resource available from the SBA or GSA to help you succeed.
Take Advantage of Your Small Business Designation
Now that you hopefully understand a little bit more about small business classifications, you are well on your way toward getting a GSA Schedule contract. For help acquiring a GSA Schedule, check out our blogs on the GSA Schedule acquisition process and the requirements to become a GSA contractor.
You might also be interested in checking out some of the other blogs regarding small business classifications. You have a great advantage as a small business GSA contractor, and you want to make sure to capitalize on all the opportunities and resources available to you. We have blogs covering various small business-related topics such as one on how to succeed as a small business through the GSA Schedule, and how to register your small business with GSA.
If you have any other questions about your GSA Schedule or small business qualifications, one of our consultants would be happy to help you.
About Carter Bowman
At Winvale, Carter is involved with both the Business Development and Consulting departments where he assists with blog writing, analytical research and marketing for program initiatives and events. While assisting different Winvale teams, Carter has helped draft summaries and reports, worked on a variety of marketing strategies, and contributed to the daily needs and responsibilities of his team members.