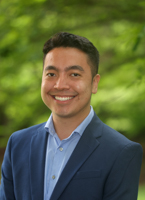 Best Practices for Developing an Effective Capabilities Statement
Government Business Development | 5 Min Read
As your company searches for buyers, whether they're government customers or commercial entities, you want to make a good first impression to stand out against your competitors. By conveying a message through an effective capabilities statement, you're one step closer to accomplishing this.
Capabilities statements are an effective way to market to your government customers because it serves as a quick yet valuable sales pitch. Whether you choose to present your sales pitch to an audience at a procurement fair/networking event or send them to prospective customers, you are getting your foot in the door and showcasing your solutions. Now that you know a little bit about capabilities statements, let's dive in and discuss some of the best practices in forming an effective capabilities statement.
Have Your Company Information and Codes Ready
Before you begin forming your capabilities statement, you need to make sure that your company is active and registered in the System for Award Management (SAM.gov) as well as having your North American Industry Classification (NAICS) Codes on hand. You will also want to have your Commercial and Government Entity (CAGE) Code and your Unique Entity Identifier (UEI) from SAM handy. Of course, you'll also want to include your GSA Schedule contract number if applicable.
Another less talked about code you will want to look at is your Product Service Code (PSC). As NAICS Codes focus on the type of activity that your company is focused on in the market, PSC codes focus on what companies are buying. Adding this information and these codes to your capabilities statement makes it easier for the government to find information about you and to order from your contract.
Contents of a Capability Statement
Capability statements hold key elements that government agencies will want to see. These elements include your:
Company's Contact Information
Core Competencies
Differentiators
Past Performance
Company Data
List of Pertinent Codes & Data.
These elements are labels organized in sections which are highlights your company's greatest strengths.
Now that you've familiarized yourself with the overall look of a capability statement, let's talk about the best practices for each element.
Best Practices for Creating a Capabilities Statement
Before we launch into the specifics, it's important to note that you should draft a separate one for every customer. Just like tweaking a sales pitch or cover letters, every capabilities statement should be different for the agency you are targeting. You want to make your information unique and show you have done your research.
Contact Information and Core Competencies
Contact information includes basic information such as the company logo, company name, street address, as well as the link to your company's website. You also have the option to place a name, phone number, and email within this section. While this section may seem self-explanatory, it's important to make sure it's all on your statement because it's all about ease. Sure, a government agency can like what they see on your document and go to your website to reach out/learn more, but you don't want to assume they'll take that extra step. Make it easy for them to contact you if they have questions.
As for the core competency section (also called "capabilities" or "core capabilities"), this is your sales pitch. Give a short introduction of your company's core competencies that relate to the agency or prime that you are targeting followed by a list of strong keyword bullet points. You'll want to tailor this section to the specific agency you are sending it to. What can you offer them that addresses their mission and needs?
Differentiators
This is arguably the most difficult section within a capabilities statement. In the differentiators section, you'll be listing your products/services that you can offer to your customers. Make sure these products and services are targeting a particular need that your prospective customer will benefit from.
For example, let's say the Navy was experiencing issues with a specific product that corrodes. Provide information explaining that the product you're offering won't corrode onto your capabilities statement. Do your research—what makes your solutions different from the others out there, and why is it better? How can you solve their specific needs?
Differentiators should meet three principles. The first principle is basic which requires the information you're putting forward being true. Please don't make up any information for the sake of it. If your company doesn't have the corrosive product for the Navy, why place it onto your capabilities statement? The second principle has to do with importance. Your product/service must be valuable to the prospective agency. And finally, it has to be provable. It's very easy to say that your product is "best in class." However, do you have proof? How are you the best in class? Please take proper caution and avoid this type of phrasing within this section unless you can back your claims up.
Past Performance
For this section, you'll need to focus on highlighting the most important past customers that your business has done similar work for. We recommend you prioritize starting with the related agency. If you're sending a particular capabilities statement to the Department of Agriculture (DOA) and you have worked with them or a similar agency in the past—put it down!
List all related federal or other government work and finally move on to commercial contracts if necessary. If the past projects do not relate to the targeted agency's needs, do not list them in this section. Ideally, include specific contact information for each that may be used for immediate references. This will include name, title, email as well as the phone number of each agency and contract. Please note, it may be possible that specific contact information for each reference may not always be permitted to use, so be sure to check in with the individual/contact first.
Company Data & List of Pertinent Codes
Company data could also be referred to as "corporate data" or "business information." In this section, you'll be providing a sentence or two describing your company's history, firm size, financial stability, number of employees, teams, as well as the geographic area you serve.
The final segment you'll be focusing on to complete your capability statement will be the list of pertinent codes. This is where you'll need to list your company's:
UEI
CAGE Code
NAICS (a reasonable number of codes, don't include more than fifteen)
Socio-economic certifications if applicable: 8(a), HUBZone, Women-Owned Small Business, Veteran-Owned Small Business, etc.
Acceptance of Credit and Purchase Cards
GSA Schedule Contract Numbers
Product Service Codes or Federal Supply Class (PSC & FSC)
Pertinent teaming agreements
Other federal contract vehicles
Ready to Shine with Your Capabilities Statement?
First impressions are everything. The final practice we recommend applying to your statement includes high levels of design elements. A capabilities statement is a living document that serves as a "book cover" when highlighting your company's strengths. All content should be presentable, organized, easy to understand, and visually aesthetic. Make sure your company is putting in the time and effort in really getting this document at its best. If no one in your company has the time or ability to enhance the design of your statement, reach out to a marketer, graphics design company, or a local college intern and tell them what you're looking for. Once you've completed your capabilities statement, place it onto your website and start reaching out to your audience.
If you have questions about marketing your GSA Schedule, check out our blog about GSA Schedule Marketing 101. If you need help with your GSA Schedule or want to learn more about managing it, feel free to reach out to one of our consultants.