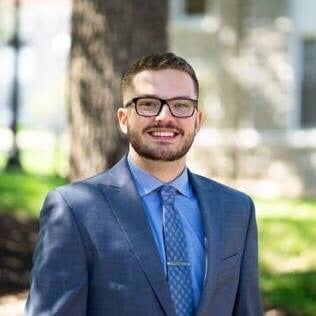 Contract Management for GSA Contractors: 3 Important Phases You Need to Know
Government Business Development | 6 Min Read
Selling to the government through the General Services Administration (GSA) Multiple Award Schedule (MAS) program involves understanding the lifecycle of a government contract. Successful contractors understand what good contract management resembles, so they can position themselves in a place to meet and exceed government customers' expectations.
It's important that your company has the right personnel and team in place to effectively plan, develop, and execute how you will support government agencies' mission-critical functions and requirements. If you are in tune with the federal government's needs and have a plan in place to find and capture contracting opportunities, you are on your way to winning contract awards and acquiring more business with the government. This is made possible through contract management. Here's what you need to know about the 3 phases of contract management.
What is Contract Management?
Contract management can be defined as the process of managing a variety of contracts and/or subcontracts in accordance with the subject requirement(s). For GSA Schedule contractors, contract management is an important process of the contract lifecycle and can generally be broken down into three main phases:
Mission Support Planning (Pre-Award Phase)
Mission Strategy Execution (Contract Award Phase)
Mission Performance Assessment (Post-Award Phase)
Each of the 3 main phases of contract management are intended to address a different step or process in the government contract lifecycle and must be properly reviewed and documented by all parties to ensure that the contract(s) can maintain peak performance.
Phase 1: Mission Support Planning (Pre-Award Phase)
The Mission Support Planning Phase, otherwise known as the Pre-Award Phase, is where the government buyer develops their solicitation and acquisition plan, while the contractor/vendor in return produces their internal response approach and provides the customer with their formal proposal response.
In this process, the government buyer defines all their requirements, conducts all relevant market research, and requests offers from industry in response to their planned solicitation. Issuing the solicitation is the sole responsibility of the government buyer, and the customer should provide clear, concise, and effectively communicated instructions and requirements, which in return enables the government buyer to provide a more comprehensive, detailed proposal response submission package.
While issuing the solicitation is primarily the domain of the government customer, vendors should be aware that responding to requests such as Requests for Information (RFIs) or Sources Sought Notices (SSN) are an important way that your industry, and more importantly your organization, can help shape the requirements of a pending future Request for Proposal (RFP) or Request for Quote (RFQ) solicitation.
Your responses and participation in an RFI/SSN can and will greatly help your competitive efforts with a future solicitation. Your response is generally used by the government customer to collect and analyze information about potential interest and capabilities within the market to satisfy the subject requirement. What does this essentially mean? Generally speaking, the government customer and contracting team will use industry responses to their RFI/SS to shape their requirements for the follow-on RFP/RFQ solicitation.
Respondents to any solicitation type should be fully transparent with their capabilities and ability to meet the government customer's stated requirements. If you cannot meet a stated requirement, it's your responsibility to inform the customer in your response that you cannot fully meet all the requirements. Failure to do so can greatly impact and hurt your chances of winning the solicitation in the Contract Award Phase. If you are awarded the contract but are unable to perform the requirements, you will likely lose your contract with the customer along with other potential consequences from GSA.
Phase 2: Mission Strategy Execution (Contract Award Phase)
Mission Strategy Execution, commonly referenced as the Contract Award Phase, is the part of the contract management cycle where the agreed-upon response goes into the negation and ratification process. During this part of the phase, the government buyer will likely have multiple offers to consider in response to their issued solicitation. The number of responses the government buyer receives, in addition to the complexity of the subject requirement, will ultimately determine the length of this phase.
While reviewing responses, the government buyer will likely take the following into consideration to decide the front-runners for contract award:
Compliance with Statement of Work/technical and stated requirements
Review Terms of Service and determine risk impacts for certain vendors
Price and cost analysis of proposed solution/service
This is the stage where the government will officially choose a winner, issue, and release the awarded contract to the contractor based on the evaluation criteria. It's worth noting that prior to issuing an award, the government buyer, and/or their contracting team, may reach out to request additional clarification on your proposal response. This can turn into negotiations that drill further into the response before asking for a final offer from all potential vendors.
Generally, once the government customer is satisfied with a response that meets their requirements and fits within the proposed budget, pre-award notifications to unsuccessful offerors are submitted under the guidance of FAR 15.503 and award announcements to successful offerors are made as explained in FAR 15.504.
Announcements are made as an incentive to increase competition, broaden industry participation in meeting Government requirements, and assist small business concerns (including veteran-owned, service-disabled veteran-owned, HUBZone, small disadvantaged, and women-owned) in winning contracts and subcontracts.
If you receive the contract award, it's time for your organizations contracting team (and legal department for more complex requirements), to step in and assist with final contract preparation, review, and signing. We recommend having a few key designated Points of Contacts internally that possess contract signing authority and can sign-off on behalf of your organization in a timely manner.
Phase 3: Mission Performance Assessment (Post-Award Phase)
Now that you're hopefully on the winning side of the Mission Performance Assessment, otherwise referred to as the Post-Award Phase, contract management is of the utmost importance. The Post-Award phase can be defined as the actions taken after a contract is signed and an agreement has been made between the vendor and the government customer. When the contracts have been exchanged, agreed upon, signed, and fully executed, the last phase of contract management begins.
The Post-Award Phase is the time for you as the vendor to ensure that contractual terms and conditions are being met, that both parties are aware of expectations and maintaining communications, and that the contract performance is of the expected quality. You should not only work to meet the stated requirements but exceed in any way possible. This will help you stand out during the re-compete process and highlight your value as the incumbent vendor.
It's important to note that a fully executed contract is not the end of negotiation; often, government contracts will need to go through a variety of changes throughout the lifecycle of the contract to meet the customer's requirements. Some examples of modifications to the contract you should anticipate include, but are not limited to, the following:
Modification to add a general clause/Executive Order/terms of conditions to contract
Modification to add, remove, or replace a specific Contract Line-Item Number (CLIN)
Modification to extend, reduce, or modify the existing Period of Performance (PoP)
All government contracts will have an ultimate end date and your organization must ensure that all requirements of the contract have been satisfied and that any resolved matters are settled on a case-by-case-basis.
If all work has been completed and performed as stated, you must then determine final payment has been submitted and that you are ready to sign-off on the pending contract closeout document, which will be provided by the government for review and likely countersignature.
Post-award contract management is vital to the lifecycle of your overall contract performance. Effective post-award contract management will save your organization time, while improving the overall contract performance, and ultimately increasing your competitive ability for future competitive solicitation responses.
Delivering the expected value agreed upon in the Contract Award Phase should be your primary goal. Additionally, if post-award contract management is not executed in a timely manner, milestones of payment, delivery, quality of goods, etc. will likely not get tracked efficiently. This will not bode well for recompetes and could even impact your ability to maintain the current contract and subject option periods.
Do You Have Questions About Contract Management with Your GSA Schedule?
Throughout all 3 phases of contract management, you will see firsthand that working with government customers and supporting government contracts may be more complicated than commercial contracts. The government must work within stringent regulations, meaning that you also must work within the confinements of those same rules and regulations.
If you have questions on about government contract management, check out our blogs: How to Find and Win Government Contract Opportunities, or How Government Contractors Can Stand Out from their Competition.
If you need help with your GSA Schedule, government contract management, or have any general questions about preparing government solicitations, please contact our team of experts today.
About Bradley Wyatt
Bradley Wyatt is an Account Manager for Winvale's Public Sector Partner Program where he currently manages a diverse portfolio of Information Technology, Hardware, Software, and Services Channel Distribution Partner Accounts to accelerate their sales within the Public Sector. Bradley is a native of Fredericksburg, Virginia and a graduate from James Madison University with his Bachelor's of Science in Public Policy and Administration.