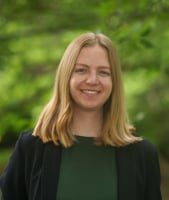 GSA Temporarily Allows Price Flexibilities Under MAS Contracts to Address Inflation
GSA Schedule | 4 Min Read
The global economy has taken a hit recently—from disrupted supply chains to an ongoing pandemic, there have been severe supply shortages and a sharp increase in prices. This inflation has caused a significant increase in the number of Economic Price Adjustment (EPA) modifications among GSA contractors. However, even with raising their prices, some contractors have not been able to heighten them enough keep up with inflation due to GSA pricing regulations. Recognizing this critical issue, GSA jointly issued a GSA acquisition letter in March 2022 placing a temporary moratorium on a number of limitations in certain GSA EPA clauses. GSA has now updated and extended the moratorium to September 30, 2023, in a supplement letter.
While EPA clauses are set in place to protect GSA's interests, GSA has acknowledged these clauses can make it harder for businesses to sell to federal agencies in the current climate, especially small businesses and new contractors. This is a big deal for all GSA contractors, so here's what you need to know about this temporary EPA policy and its updates.
What Are the Economic Price Adjustment (EPA) Contract Clauses?
Before we get into what the temporary moratorium policy entails, it's important to fully understand what an Economic Price Adjustment (EPA) is. If a GSA contractor wants to increase the price of a product or service under their GSA Schedule, they generally need to submit an EPA modification. There are 2 clauses that govern how you can increase your prices: EPA Clause 552-216-70 and EPA Clause I-FSS-969. The easiest way to determine which EPA clause is awarded to your GSA contract is to reference your Final Proposal Revision (FPR).
EPA Clause 552-216-70
Under EPA Clause 552-216-70, your proposed pricing is based on your commercial price list. This means you can request GSA price increases when your commercial prices increase. Historically, GSA has put a cap on price increases under the MAS program. The percentage is capped depending on the Large Category your offerings fall under:
Human Capital Category: 4%
Professional Services Category: 5%
Travel Category: 5%
All Other Large Categories: 10%
With these regulations, GSA contractors have had to consider remove items from their GSA contracts to avoid selling at a loss or canceling their contract all together because they cannot keep up with inflation. GSA is introducing this policy moratorium on certain EPA limitations (like the percentage cap seen above) in hopes of preventing this from happening.
EPA Clause I-FSS-969
Under EPA Clause I-FSS-969, price increases are either based on a fixed escalation rate that is negotiated prior to contract award (I-FSS-969 b1), or price increases are based on an agreed upon market indicator (I-FSS-969 b2). Most service contractors use this clause. The policy moratorium affects this clause as well.
What Does the Temporary EPA Policy Moratorium Mean for GSA Contractors?
The temporary moratorium on enforcement of limitations contained in certain EPA clauses will:
Relax time limitations on EPA increases.
Relax the limit on the number of EPA increases a contractor may request.
Allow a lower level of approval, to one level above the Contracting Officer, for price increases above the EPA clause ceiling.
Clarify that if a contractor has removed an item from their MAS contract, the Contracting Officer may add the same item back at a higher price if the higher price can be determined "fair and reasonable."
Allows requests for EPA increases to be approved by the Contracting Officer, whether above or below the ceiling percentage established in the solicitation
This means that contractors do not have to hold their contract for at least 12 months to submit a price increase, there's no limit to 3 price increases per year, and you do not have to necessarily wait at least 30 days between each requested price increase. You also do not have to make sure to request price increases before the last 60 days of the contract period.
While the temporary policy adds a lot of flexibility in pricing through GSA Schedules, Contracting Officers are still responsible for evaluating price increases and may accept them, negotiate them, or remove items from the underlying contract. This policy was extended from March 31, 2023 to September 30, 2023.
Are You Affected By this Temporary EPA Policy Moratorium?
If you have a GSA Schedule or will have a GSA contract awarded between now and September 30, 2023 and you have to abide by any of the EPA clauses (mandatory for GSA contractors), this temporary policy applies to you. This letter is discretionary for VA Federal Supply Schedule contracts that include these clauses. It's important to note that all other aspects of the 2 Economic Price Adjustment (EPA) clauses that are not specified in the GSA acquisition letter will remain in unchanged and in full force.
Keeping Up with GSA Price Regulations
This GSA acquisition letter is a huge deal for contractors. As we've seen with many of our clients, inflation has driven prices up significantly, and it has been difficult to stay within the bounds of GSA pricing regulations. While there is a temporary moratorium on certain limitations within the EPA clauses, there are still several pricing regulations GSA contractors need to abide by. Contractors still need to report their sales whether they opt into Commercial Sales Practices (CSP) or Transactional Data Reporting (TDR), keep their pricelists updated on GSA Advantage!, and ensure their pricing is still considered "fair and reasonable."
If you have questions about this temporary policy or other GSA pricing rules, one of our consultants would be happy to assist you. If you're overwhelmed by all of GSA rules and regulations post contract award, we can also help you manage compliance with your contract.
About Stephanie Hagan
Stephanie Hagan is the Content Writer and Digital Editor for Winvale where she helps the marketing department continue to develop and distribute GSA and government contracting content. Stephanie grew up in Sarasota, Florida, and earned her Bachelor's of Arts in Journalism and Rhetoric/Communications from the University of Richmond.