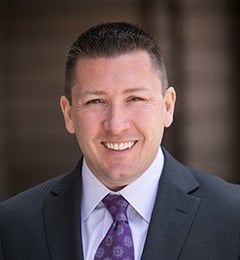 5 Tips to Leverage the Q4 Spending Spree
GSA Schedule | 4 Min Read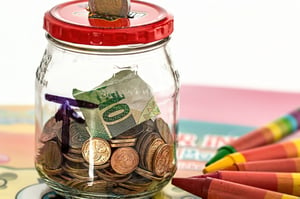 With the start of the federal government's fourth quarter (Q4) of the fiscal year (FY) quickly approaching, it's imperative that your company is ready for a fast paced three months. This means having all of your resources and tools, including your GSA Schedule, ready to go. We've given you some insight on the basics of Q4 Spending, now let's talk about what it takes to really leverage this quarter and make the most of it.
Earlier this month we highlighted the trend of increases in federal purchasing in Q4 and the additional sales opportunities for vendors selling into the federal government. Why is this? Q4 is when government agencies often spend anywhere from 33%-50% of their yearly budgets in an effort to exhaust their remaining budget.
The following is a compilation of our most useful tips for coming out on top during the Q4 spending spree.
Tip #1 - Make Sure Your GSA Schedule is Up-To-Date:
Make sure that your Schedule is current and complete. If you are anticipating selling a certain product or service during this time, it would be a good idea to take care of any contract modifications that need to be done. Be sure to add or delete products/ services from your catalog in the weeks leading up to Q4 to ensure that your product or service is available for purchase. Also, making sure your pricing is up-to-date. This is not something you want to leave until you are quoting your products and services to realize you have old pricing listed on your GSA Schedule.
Remember that the amount of time it takes to modify your contract can vary. The current average processing times for contract modifications is about 30 to 45 days. Sometimes this can take less time, but you will want to do this as soon as possible, just in case you run into any complications.
Tip #2 - Double-check your GSA Advantage! Status:
You will want to check and double check that your products or services are up to date and listed on GSA Advantage!. Roughly half of the total Q4 sales will come directly from this source, so it is key to your company's success that you keep an up to data catalog.
Tip #3 - Be Proactive:
Although we expect many agencies to issue RFP and RFQs during this busy buying season, don't forget to be proactive in your outreach to these customers. If you are not already doing so, you should continue to monitor federal websites like FedBizOpps (FBO.gov) and GSA eBuy (ebuy.gsa.gov). We always suggest that our clients should reach out to agencies who have purchased from them in the past to see if they have any year end needs.
For Contractors Interested in Getting a GSA Schedule in Q4
Tip #4 - Do Your Part to Expedite Your Review:
Just in case you're a little late to the game, you will want to do the following:
Request letter of expedite
Use solicitation templates
Carefully consider requirements and streamline!
A full and complete offer will allow you to move through the initial proposal process at a much quicker rate. If you can include a letter of expedite from a government agency showing a want or need for your products, your offer time can be significantly cut down in an effort to help the agency fulfill its needs.
Tip #5 - Consider the GSA FASt Lane Initiative if You're a Small Business:
GSA launched the FASt Lane Pilot Program earlier this year, which aims to further streamline the contract acquisition process, improve agency-client communications and reduce wait times for contract resolution and modification. The most important part of this program is that it can make the modification process a lot easier for contractors and small businesses who need to do it fast.
If you are a small business that is looking to cash in on Q4 spending, using the FASt Lane Initiative is the quickest, most effective way to do so. Once you have your contract in place, you can aggressively pursue government cliental that are looking to shed the remainder of their budgets.
If your organization is ready to increase sales during the Q4 Spending Spree, Winvale can help you ensure that you have all the resources you need to do so. Please reach out to one of our experts today.
About Kevin Lancaster
Kevin Lancaster leads Winvale's corporate growth strategies in both the commercial and government markets. He develops and drives solutions to meet Winvale's business goals while enabling an operating model to help staff identify and respond to emerging trends that affect both Winvale and the clients it serves. He is integrally involved in all aspects of managing the firm's operations and workforce, leading efforts to improve productivity, profitability, and customer satisfaction.