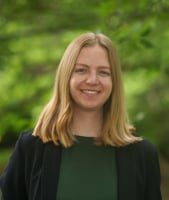 Top 5 Things to Do After Being Awarded a GSA Schedule
GSA Schedule | 5 Min Read
Now that you have just been awarded a GSA Schedule--what's next? Preparing your GSA Schedule offer was no small feat, but it was only the beginning. As a GSA Schedule contract holder, you have important sales and compliance responsibilities throughout the life of your contract. We know it can be overwhelming to make sense of all the rules and regulations you need to follow now, so we'll just start small with the most important steps you need to take. To help get your company off on the right path, here are the top 5 things to do after you are awarded a GSA Schedule.
1. Make Sure You Are Active on GSA Advantage! and GSA eLibrary
GSA Advantage! is one of the free resources that GSA Schedule holders can use to market their products/services to federal agencies. We like to call GSA Advantage! "Amazon for the government." Government agencies can hop on this site and search for millions of products using keywords and advanced filters. This site is a crucial tool for contractor visibility--use it to your advantage. Make sure you are registered on the site, and keep your product information updated including your pricelist (which we'll talk about below).
Additionally, upon the award of your contract, your organization will receive a personalized page on GSA eLibrary. GSA eLibrary is one big directory for all GSA contractors. Government agencies use this site to research contractors, so it's important you keep all your information accurate. You can also use this site to research your competitors, find your own contract information, and other important details pertaining to your GSA Schedule. You should use GSA eLibrary as a resource for all the technical information related to your contract.
2. Update Your Company Website and Other Marketing Materials
While GSA provides free tools such as GSA Advantage! and GSA eLibrary, it's important for you to be proactive in marketing your GSA Schedule as well. Your own website is a useful marketing tool in itself. You'll want to make sure to update your site to include a section dedicated to government customers. On this page, you should include:
Contract information
Past performance
Case studies and whitepapers
Emphasis on your value and differentiators
Links to GSA Advantage! and GSA eLibrary
You can also provide any marketing materials you have that talk about your company's capabilities. You'll want to make sure your materials speak to the government's pain points and discuss how your solutions can help achieve their mission.
3. Actively Browse Contracting Opportunities
In addition to making your company visible to government customers, you should actively seek out contracting opportunities. There are two sites we suggest you check frequently: SAM.gov and GSA eBuy.
The System for Award Management, or SAM.gov, is a site that contractors use to register their company to do business with the U.S. government, check exclusion records and wage determinations, conduct entity reporting, and access public award data. But most importantly, you can use the site to browse hundreds of thousands of contracting opportunities. You can filter searches by keyword, response date, set-aside, location, and NAICS Code among many others. If you want to learn more about this site, check out our blog on how to find government contracting opportunities on SAM.gov.
GSA eBuy is a procurement tool system that allows contractors to respond to Requests for Quotes (RFQs), Requests for Information (RFIs), and Requests for Proposals (RFPs). You can actively browse new opportunities that pop-up daily and you can only see the opportunities relevant to your Special Item Numbers (SINs) so it automatically narrows down to relevant opportunities.
You should also keep in mind the importance of networking with potential partners through the GSA Schedule program as well. One of the most important ways to break into the federal marketplace and make important connections is to attend government and industry sponsored events where you can meet with other government contractors, and potentially form Contractor Teaming Arrangements (CTAs) or other partnerships.
4. Update Your Pricelist
The GSA pricelist is something that many contractors neglect, but it's essential to keeping up with your GSA contract. Your price list must be uploaded to GSA Advantage! within 30 days of award. Once it's uploaded, it's not something you can leave untouched for the remainder of your contract. Your GSA Schedule is a dynamic document that must be updated regularly to remain compliant. All changes to your GSA Schedule are completed through the modification process. The top updates to your schedule to remember are: price increases/decreases, product and service additions/deletions, and administrative contact information updates.
Not only is it required to update your pricelist to remain compliant with your GSA contract, but it's important to have the most updated information about your offerings for government customers. You don't want them to lose interest if your pricing or product offerings aren't accurate.
5. Track Your Sales and Pay the Industrial Funding Fee (IFF)
Tracking and reporting your sales regularly and paying the Industrial Funding Fee (IFF) on every dollar sold through your GSA contract is critical to staying compliant. Before this can be completed, your organization needs to make sure you have a process in place to track your GSA sales and separate them from commercial sales. When reporting your sales and paying the IFF, there are a few things to keep in mind:
Even if you did not have any sales that quarter, you must report $0.
If you are paying by check (this will probably not be an option too much longer), be sure you leave enough time for the GSA to receive and process the payment. Simply making sure your check arrives on time is not a guarantee your payment will be processed on time.
For businesses not classified as small, take note of the reporting period to determine if you need to complete your subcontracting reporting. Individual plans are due semi-annually by 4/30 and 10/30, commercial plans are due annually by 10/30.
Complying with Your GSA Schedule
Your GSA contract will be very rewarding, but as you can probably tell, it can be a lot to keep up with. Although this list is not exhaustive, completing the 5 steps mentioned above will put your organization well on its way to being a successful and compliant GSA Schedule holder. However, we suggest you review the other things you need to do in order to properly manage your GSA Schedule. For a full list, you can check out our blog, "How to Maintain Your GSA Schedule Contract: An Essential Checklist."
We are aware this can all seem overwhelming. Fortunately, you are not expected to go through the process alone. Many GSA contractors choose to hire a consultant to help them keep track of and relieve the burden of GSA Schedule responsibilities. If you have any questions about managing your GSA Schedule or need help handling the process, we would be happy to assist you.