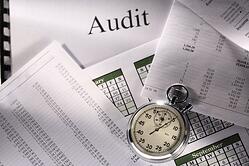 One of the most common GSA contractor errors discovered during a GSA assessment visit is incorrect Industrial Funding Fee (IFF) reporting of GSA sales. There may be several reasons why this happens, but one of the most common reasons is that businesses fail to distinguish between GSA sales and non-GSA sales. Companies may not know what constitutes a GSA sale, may have not offered GSA pricing to a GSA eligible buyer and/or they may not have a proper system in place to track and identify GSA sales.

GSA sales vs. Non-GSA Sales
Not all government sales are necessarily made under the GSA vehicle - sales outside of GSA are considered open market or may be procured under another government contract vehicle. Those sales should not be reported as IFF.
However, as a GSA Schedule holder, you should be offering GSA pricing to GSA-eligible buyers as much as possible. If you are unsure whether or not a buyer is eligible, visit GSA's website. If the buyer declines, which may happen for various reasons, make a note that GSA pricing was offered but declined.
Indications of a government transaction classifying as a GSA sale include:
The GSA contract number is stated on the purchase order or task order
Ordering information and terms are the same as your GSA contract
The customer made contact with you through GSA Advantage/eBuy
The product or service is on your GSA contract (as mentioned above)
Pricing meets or is below the GSA price
The order is above the micro-purchase level and there is no indication of any other procurement vehicle being used
The sale is listed on the Federal Data Procurement System (FDPS) and has your GSA contract number noted
In summary, when a government order fits within the Multiple Award Schedule (MAS) contract parameters as described above, the order should be considered an MAS sale unless the ordering agency indicates otherwise. These sales must then be properly documented to GSA on a quarterly basis through routine IFF reporting. The easiest and most direct way to ensure that a sale is classified as a GSA sale is to make sure the GSA contract number is stated on those files and records.


When a Typically Non-Eligible Entity Becomes Eligible
It is important to note that there are certain circumstances where a non-eligible entity becomes eligible as a GSA sale. Examples include sales made with State and Local government customers under the Cooperative Purchasing Program or Disaster Purchasing Programs.
Also, sales to federal prime contractors are always considered commercial and should not be included in the IFF reporting, unless it's under a FAR 51 deviation. A FAR 51 deviation is a written authorization from a federal agency under which contractors can be authorized to purchase off of other contractors' GSA schedule when deemed appropriate for agency requirements.
Determining what constitutes a GSA sale can be complex when you run into the exceptions mentioned above. If you have additional questions, please don't hesitate to contact the Winvale team for clarification.
About Carina Linder
Carina Linder is an Engagement Manager with more than five years of experience in GSA contract proposal writing and contract negotiations. Her expertise is in contract compliance consulting, Federal Acquisition Regulations (FAR) and procurement procedures.