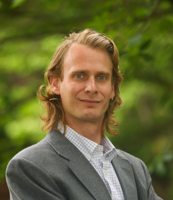 What Are Commercially Available Off-the-Shelf (COTS) Items?
GSA Schedule | Government | 4 Min Read
As a prospective or current GSA contractor, you might have seen the term COTS. What does it mean and why is it an important piece of government contracting? If a government agency wants to buy Commercially available Off the Shelf (COTS) items quickly, efficiently, and at the best value, they often turn to the GSA Multiple Award Schedule (MAS) program. In this article, we will define COTS, cover how they fit into the MAS program, and discuss regulations on COTS from the Buy America Act (BAA).
What is a Commercially Available Off-the-Shelf (COTS) Item?
According to the Federal Acquisition Regulation (FAR), a Commercially available Off the Shelf (COTS) item is any item of supply (including construction material) that is a commercial product, sold in substantial quantities in the marketplace, and offered to the government. COTS items are available in multiple, identical copies. COTS items often come in the form of a software or hardware product.
Government agencies purchase COTS items because they are designed and produced for many government customers and are typically less costly to acquire, operate, and maintain than custom products that have been designed for a single customer.
So, what does all this mean? Take Microsoft for example. They are considered a COTS supplier to the federal government. They offer COTS software/hardware goods that are used as an alternative to custom software. Services associated with software products may also qualify as COTS, including installation services, training services, and cloud services.
COTS Regulations
As you may be aware, anything involving the government has regulations. Companies that offer COTS to the government must be a contractor or subcontractor. COTS items must be produced without modification and remain in the same form in which they are sold in the commercial marketplace. This is because modifications might make it difficult for the customer to find suitable or replacement parts.
There are some goods that are not considered COTS. They include:
Bulk cargo
Agricultural products
Petroleum products
What are the Benefits of COTS?
According to Defense Acquisition University (DAU), COTS items are beneficial to government contracting because they:
Reduce development time
Allow faster insertion of new technology
Lower life-cycle costs by taking advantage of the more readily available and up-to-date commercial industrial base
However, COTS items do have some setbacks. If the COTS vendor stops manufacturing or changes their product design, it can be difficult to find replacement parts that work with the original items, and there are limits with design and flexibility if a COTS item is used.
How Do COTS Items Fit into GSA Schedules?
The advantages of selling COTS items to government agencies is undeniable, especially if you offer hardware and IT services. The federal government has been focused on IT modernization in the past few years as remote work has become more prevalent, increasing the need for more secure hardware and technology. GSA Schedules streamline the acquisition process and give agencies quicker access to the COTS items they need to outfit their workstations.
For example, GSA and the Department of Defense (DoD) Enterprise Software Initiative (ESI) has created SmartBUY Blanket Purchase Agreements (BPAs). Agencies can leverage SmartBUY agreements to order Commercial Off The Shelf (COTS) software with enhanced terms and conditions while reducing risks and costs. Contractors selling through SmartBUY can consolidate existing agreements, increase federal market share, and create recurring revenue streams.
COTS and the Updated Buy America Act Rules
The Buy American Act (BAA) encourages federal agencies to purchase domestic materials and products. Under this act, 60% of goods for public use (articles, materials, or supplies) must be produced in the U.S., and manufactured items must be made in the U.S. from U.S. materials.
The DoD has issued a final rule amending Defense Federal Acquisition Regulation Supplement (DFARS) 252.225-7000 and 252.225-7001 provision and clause which includes a partial waiver. This waiver allows a Commercial-Off-The-Shelf (COTS) item to be treated as a domestic end product if it is manufactured in the U.S., without tracking the origin of the item's components. Except for COTS fasteners (e.g., nuts, bolts, pins, rivets, nails, and screws), domestic iron and steel end products and construction material, including commercial items and COTS items, may contain no more than 5% foreign iron or steel.
The BAA has undergone changes in the past few years and will continue to evolve, so it's important you stay on top of these regulations if you are a GSA Schedule contractor.
Do You Have More Questions About COTS and Your GSA Schedule?
After reading this blog, you hopefully got a better sense of what COTS items are and how play a crucial role in the federal marketplace. Whether you are planning on offering COTS items through a GSA Schedule or are already offering them and need help managing your contract, we are here to help. While GSA has resources that can help you make sense of it all, it can still be a very convoluted process especially if you do not have an organized system in place.