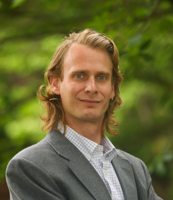 A Complete Guide to SAM.gov
GSA Schedule | Government Business Development | 5 Min Read
If you have ever tried to sell to the federal government, then you have come across SAM.gov. The System for Award Management (SAM, SAM.gov) is the official website for people who make, receive, and manage federal awards. GSA teamed up and integrated with partner sites to curate a powerful tool to register, report, search opportunities, and sector data. On SAM.gov, you can search contract opportunities and entity registration, access data reports, check assistance listings, and connect with resources to help your business of any size succeed.
Every company that sells to the government must register with SAM. Whether it's your first time selling to the government or your 100th time, SAM.gov is a critical part of the federal procurement process, so knowing the capabilities of the website will ease some headaches that go along with contracting with the federal government. Here's what you need to know.
Registering Your Entity in SAM.gov
Registering for a SAM account is the first step to submitting your GSA Multiple Award Schedule (MAS) offer and is required to sell to federal agencies. SAM.gov has made registration a streamlined process, but you will still need an array of information to establish your SAM.gov registration, including:
Your Taxpayer Identification Number (TIN)
Financial Information (U.S. bank Electronic Funds Transfer)
Point of Contact (POC) who can serve as the Electronic Business POC and the Government Business POC
The requirements for registering with SAM.gov means you will have to collaborate with your company executives and accounting department to get all the necessary information. If you need more guidance on how to register your SAM account, we have resources for you to use to help you along.
Renewing your SAM.gov Account
Set an alarm for a few weeks before the anniversary of registering your SAM account, because your SAM.gov registration must be renewed annually. Updating your SAM registration can be a meticulous process because it means you will have to do some updating and reporting every year. If not renewed by the first anniversary, your online record with become expired and mark you as inactive. The most important sections of your SAM.gov update are:
Your financial information
Size metrics
Representations and Certifications (Reps and Certs)
While you are updating your entity's registration, you can also update your POC and your NAICS Codes if necessary. Remember, registration and the annual renewal are a free process, be leery of emails asking you to pay a few to update your SAM.gov registration.
Once submitted, your SAM registration can take a few days to be approved if there are no major changes. If there were significant changes, you may be contacted to confirm the updated information.
Contracting Opportunities in SAM.gov
Now that you are registered on SAM.gov, you can start looking for opportunities for government contracts. On the SAM.gov homepage, you can access the contract opportunities tab. In this tab, you can search for opportunities through multiple factors like Keywords, dates for the solicitations, notice type, products, services, and set-asides.
Contract opportunities are procurement notices from federal contracting offices. Anyone interested in doing business with the government can use this system to search for opportunities. Opportunities include pre-solicitation notices, solicitation notices, award notices, and sole source notices. Anyone may search for contract opportunities without an account, but a user account lets you save searches and join interested vendor lists. You can also follow changes to opportunities and receive email notifications about updates to the opportunity with your account.
Taking Advantage of all the Data in the SAM.gov DataBank
Conducting market research eliminates time lost to missed opportunities and getting beat out by competitors. Having access to large amounts of data gives you the ability to make the best decisions and stand out from competitors. The reports generated by SAM.gov support the analysis and tracking of federal awards through their lifecycle.
Accessing the available data is easy—if you click on the DataBank tab in the upper left corner of the SAM.gov home page, it will take you to the portal to select the desired report type.
The different roles assigned to you through SAM determine which reports are available for you to run. The DataBank allows you to download and run reports you can filter through to get the most pertinent information.
Reports range from static pre-generated reports, prepared on a fiscal year basis for the public and are available as prepared for download, to fully customizable ad hoc reports, that offer the ability to select data fields from the database to run a query. There are also standard reports that contain information about contract activity and can be filtered and sorted to locate the information you need.
Assistance Listings in SAM
SAM has even more data and contracting opportunities for your company to mine. Assistance listings (formerly Catalog of Federal Domestic Assistance (CFDA) numbers) are detailed public descriptions of federal programs that provide grants, loans, scholarships, insurance, and other types of assistance awards.
By searching assistance listings across all government agencies, you can learn about potential funding sources and assistance programs that your company can tap into for potential sales. Assistance listing numbers are also used by organizations to search for assistance programs on Grants.gov. The assistance listing number is referenced in every solicitation. Each program is assigned a unique number that allows for data and funding transparency. You can download the data packets to search offline at your convenience.
Entity Reporting
Now that you've leveraged the contract opportunities and DataBank, SAM also offers annual reporting. Service Contract Reports (SCRs) are made easy through SAM.gov. Service Contract Reports require you to report cost-reimbursement, time and materials, and labor hour service contracts through SAM.com.
Getting to your entity's reporting page is easily accessed from your SAM.gov workspace. Click on the "Compliance Reporting" widget and select the "Service Contract Reporting" tab. Select Service Contract page is where you can edit an existing SCR or create a new SCR.
If your contract falls under BioPreferred, a program created by an Executive Order to promote sustainable acquisition throughout the government, you will report on SAM.gov as well. You can find the BioPreferred reporting in the same reporting portal as SCRs by clicking the "Add USDA" category to your corresponding contracts. You can also view the status of a specific BioPreferred report in this portal as well.
Making the Most of GSA Tools
GSA has generated a powerful tool for your company to harness. For future updates and the latest insights, be sure to subscribe to our blog. Our consultants are also always here to assist you with anything you may need with your GSA Schedule contract. If you have any questions about SAM.gov registration and its implications on federal contracting opportunities, such as what you will need to include in your SAM registration to apply for a GSA Schedule, please reach out to Winvale and we would be happy to help.
­­­­­­­