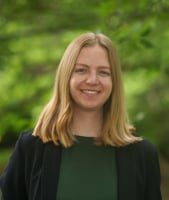 Department of Defense (DoD) Prioritizes Small Businesses in New Strategy
Government Business Development | Government | 4 Min Read
In late January 2023, the Department of Defense (DoD) released its Small Business Strategy which reduces barriers to entry, increases set-aside competitions, and leverages programs to grow the industrial base. As part of the overall federal government initiative to strengthen the support of small businesses, the DoD has been looking for ways to create more opportunities including providing more tools and resources to small businesses. Here's what you need to know about this new strategy and what it could mean for you as a small business government contractor.
Small Businesses in Government Contracting
It's no secret the federal government has been working toward prioritizing small businesses. Although they are labeled as "small," which is often seen as a weaker word in the business space, small businesses have a huge impact in the government contracting world. Small business contractors make up 73 percent of all contractors in the Defense Industrial Base (contractors who sell to the DoD), and in 2022 small businesses were awarded over 25 percent of all DoD prime contracts. Small businesses can often implement change more quickly than large businesses and are seen as a great asset to the public sector.
However, with an influx of unprecedented challenges such as the global pandemic and supply chain issues, small businesses have become vulnerable. These challenges paired with the regulations and business practices required to do business with the DoD have caused barriers of entry for small businesses, and as a result, a decrease of small business contractors in the Defense Industrial Base (DIB). This is what the DoD hopes to mitigate with their new Small Business Strategy.
How Does the DoD Plan to Prioritize Small Businesses in its New Strategy?
The main goal of the DoD is to meet small business goals and increase contracting opportunities for small disadvantaged businesses and other socioeconomic small businesses. In a memorandum which was released in tandem with the strategy, the DoD said small businesses should be prioritized over attaining Best in Class contract goals "if achievement of both goals is not possible." How will this be accomplished? In the DoD's 2023 Small Business Strategy document, there are 3 main strategic objectives that will help the agency focus on small businesses.
1. Implement a Unified Management Approach for Small Business Programs and Activities
The DoD has realized the department's small business programs and activities are disseminated across the military services and defense agencies, which can be confusing for small businesses looking to benefit from these resources. It's unclear where the entry points are and how the programs connect across the DoD, so the DoD plans to develop a unified management structure. This will align the small business programs and activities, small business professional workforce, and streamline entry points.
To accomplish this, the DoD plans to:
Establish a small business integration group chaired by the Director of the DoD Office of Small Business Program (OSBP).
Identify how DoD acquisition professionals can simplify entry into the DoD market.
Establish a training for small business professionals that includes information on the DoD's small business programs, best practices from the government in small businesses, and acquisition policy.
2. Ensure the DoD's Small Business Activities Align with National Security Priorities
National security is a top concern of the DoD. To make sure the agency gets the tools and technology it needs, the DoD must have access to a bustling small business industrial base with capabilities to produce parts and systems, secure supply chains, and a skilled workforce. Small businesses are a great source of innovation for the DoD, and the DoD has goals set for small business participation in several Research & Development programs. However, the DoD has recognized the need to do more to align these programs and encourage more small business participation.
This will be accomplished by:
Stabilizing and scaling existing programs that will help small technology and manufacturing businesses.
Using data tools to ensure small business capabilities are recognized.
Ensuring small business professionals are involved early on in acquisition strategy development to increase the connection of small business technologies to DoD mission needs.
3. Strengthen the DoD's Engagement and Support of Small Businesses
This last objective is designed to improve the DoD's communication and interaction with small businesses. Executive Order 14058, "Federal Customer Experience and Service Delivery to Rebuild Trust in Government," was created to encourage agencies to increase effectiveness, efficiency, and responsiveness and equity to reduce the "time tax" of contractors. Contractors, especially small businesses, have to wait for the government to respond.
The DoD plans to focus on the following 3 areas of interest to improve communication with small businesses:
Improving outreach and communication on small business opportunities.
Providing cybersecurity training and other resources to small businesses
Education small businesses on risks of foreign ownership, control, and influence
Succeeding as a Small Business with a GSA Schedule
If you are a small business and have a GSA Schedule or are looking into getting one, it's important you are aware of all the resources and tools available to you. Small businesses have access to several assistance programs and tools to help them succeed in the federal marketplace, but you have to know where to look.
To learn more about small business support, check out our blog, "Marketing to the Federal Government: A Guide for Small Businesses," and "Government Contracting Resources for Small Businesses." If you have questions about your GSA Schedule or want assistance getting one, we would be happy to help you.
About Stephanie Hagan
Stephanie Hagan is the Content Writer and Digital Editor for Winvale where she helps the marketing department continue to develop and distribute GSA and government contracting content. Stephanie grew up in Sarasota, Florida, and earned her Bachelor's of Arts in Journalism and Rhetoric/Communications from the University of Richmond.