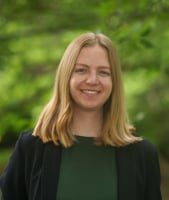 Did You Know GSA Prohibits Certain NAICS Codes?
GSA Schedule | 4 Min Read
North American Industry Classification System (NAICS) Codes are an essential part of GSA Schedules—but did you know that GSA prohibits a few of them? We've talked about how NAICS Codes are important for identifying business size and opportunities and how you have the ability to choose your own NAICS Code, however, there are some exceptions. Recently, GSA did a sweep of all GSA contractors with the prohibited codes and notified companies that listed them on GSA eLibrary. Here's what you need to know about the prohibited NAICS Codes and how to remove them from your contract by October 31, 2022.
GSA Prohibited NAICS Codes
The Small Business Administration (SBA) regulation 13 C.F.R. § 121.402(b)(2) states Wholesale Trade and Retail NAICS Codes are prohibited from being used in federal contracts. These NAICS Codes begin with the numbers 42, 44, and 45.
Since GSA's Multiple Award Schedule Program Management Office (MAS PMO) recently reviewed all GSA contracts for compliance with this regulation, there are a few contractors out there who have these codes listed as their primary NAICS Codes and must remove them.
How Do I Know if I Have a Prohibited NAICS Code?
During the recent review, GSA should have sent you an email notification that you hold a contract with a prohibited NAICS Code. However, there is a way to manually check it. You can simply go to your contract page in GSA eLibrary and look at the first 2 digits of your listed primary NAICS Code. If it starts with 42, 44, or 45, then you'll need to change it.
How Do I Change My Primary NAICS Code?
To make a change to your GSA Schedule, whether it's changing your office address or your primary NAICS Code, you'll need to submit a modification. If you have a prohibited NAICS Code listed, you will need to submit a modification changing your primary NAICS Code by October 31, 2022. You will also need to make sure these changes are reflected in your SAM.gov profile.
To complete the modification, you'll need to submit a few documents including a cover letter into eMod. We suggest you use the MAS Modification Guidance to help you figure out which documents you'll need.
Determining the Right NAICS Code
If you are having trouble deciding which primary NAICS Code to choose, take a closer look at your Special Item Numbers (SINs). If you have more than one SIN, figure out which one represents the bulk of your offerings, or preponderance of work. Using this SIN, you can find an applicable NAICS Code. You can also visit the NAICS.com search page to view all the different types of NAICS Codes and what keywords they correlate to. If you need more help, check out or blog on "How Do I Determine the Right NAICS Code for My Business?"
If you are a new GSA Schedule contractor, you won't be able to find a SIN that correlates to the prohibited NAICS Codes, so you won't be able to add them as primary NAICS Codes by mistake.
If you are worried there isn't a NAICS Code grouping that matches your offerings, it's important to note that Wholesale Trade and Retail Trade are pretty broad NAICS and there are several other groupings to choose from including:
Agriculture, Forestry, Fishing, and Hunting
Mining
Utilities
Construction
Manufacturing
Transportation and Warehousing
Information
Finance and Insurance
Real Estate Rental and Leasing
Professional, Scientific, and Technical Services
Administrative and Support and Waste Management and Remediation Services
Educational Services
Health Care and Social Assistance
Arts, Entertainment, and Recreation
Accommodation and Food Services
Other Services (except Public Administration)
Public Administration
Once you choose the main industry title, they get more granular. The industry title only covers the first 2 digits of the 6-digit code.
The Importance of NAICS Codes in GSA Schedules
Not only are NAICS Codes your primary industry identifier, they help you determine whether you are considered a small business and help you search for relevant contracting opportunities. So it's important you are choosing the right one. If you have more questions about NAICS Codes check out our blogs "NAICS Codes – What Do They Mean for your Business," and "5 FAQs About NAICS Codes." If you want help identifying your primary NAICS Code, completing a modification, or have any other questions about your GSA Schedule, our team of consultants are here to assist.