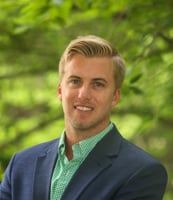 5 FAQs About NAICS Codes
Resources and Insight | 6 Min Read
It can be difficult to keep up in the world of government contracting because there are so many codes and number combinations that contractors need to know. There's your contract number, CAGE code, DUNS number, your NAICS codes--and the list doesn't stop there. It's like learning a new language full of numbers and acronyms. As both a government contractor and consultant, we know NAICS codes are an important identifier for your business, but what exactly is a NAICS code and why is it relevant to GSA Schedule contractors? Let's dive into FAQs about NAICS codes.
1. What is a NAICS Code?
A NAICS code, which is an acronym for North American Industry Classification System, is a standard used by federal statistical agencies to classify business establishments for the collection, tabulation, presentation, and analysis of statistical data associated with the U.S. economy. NAICS codes are created and distributed by the Executive Branch's Office of Management and Budget (OMB).
To put it simply, NAICS codes are reference numbers used to classify the types of services and products businesses provide. Each industry has a unique title and description and agencies use these categories to fulfill their procurement needs, so it's important your business falls into the right sector. Some examples of industry titles are Educational Services, Health Care and Social Assistance, Mining, and Construction.
2. Why Are NAICS Codes Relevant to Contractors?
More importantly to GSA Schedule contractors, NAICS is based on a production-oriented concept, meaning that it groups establishments into industries according to similarity in the processes used to produce goods or services.
As a contractor, you can use NAICS codes to your advantage—use them to discover opportunities in the Federal Procurement Data System (FDPS) or conduct a search on the historical spending of government contractors in the Schedule Sales Query Plus.
Additionally, NAICS codes can help determine if your company qualifies as a small business through the Small Business Act. If your company is considered a small business by the Small Business Administration (SBA), you may be eligible for small business set-asides. Many contracts are set aside for small businesses, so you should check to see if your company can take advantage of these opportunities.
3. How Are NAICS Codes Assigned?
As mentioned earlier, NAICS codes are grouped together into industries based on similarities in processes used to produce goods and services. But who determines what business is slotted under which NAICS code?
NAICS codes are self-assigned.This means a firm can select the NAICS codes that best apply to the core of their business in SAM ahead of submitting a GSA proposal or responding to other GWACs. Although NAICS codes are already predetermined by GSA and procuring Contracting Officers, companies may be able to request a NAICS code change as long as it's relevant to the scope of their business and falls within the same category.
The only instance in which a NAICS code cannot be self-assigned is when it is dealt through OSHA (Occupational Safety and Health Administration), the EPA (Environmental Protection Agency), or the DEP (Department of Environmental Protection).
Each business establishment only has one primary NAICS code, but you can select more than one. That being said, you should only select codes that are relevant to the services and products you provide.
NAICS codes are updated by the federal government every 5 years to address the changes made in the economy. The most recent version of NAICS is from 2017, and can be found on the Census.gov website.
4. How Do I Find Out What My NAICS Code is?
If you are already a GSA Schedule holder, your current primary NAICS code can be found under "Contract Information" on your GSA eLibrary page.
While a large number of companies have multiple NAICS codes, a primary NAICS code is a number that is used to indicate a company's primary line of business. Your full list of NAICS codes can also be found on your SAM page. GSA Schedule holders are required to have a SAM registration, but many businesses who are not directly affiliated with GSA hold a SAM registration as well.
To view your NAICS through SAM, simply search for your business name under the "Search Records" by listing either your legal entity name, your DUNS number, or your CAGE (Commercial and Government Entity) Code. Select "View Details" next to your company name, then select "Entity Registration" under the Entity Dashboard tab on the left side of the page. Your current NAICS Codes will be listed under the "Good and Services" section of your Entity Registration in your SAM page.
5. What Does the New Consolidated Schedule Have to Do With NAICS Codes?
In an effort to make NAICS codes more compatible with GSA Schedules and more recognizable for contractors, the MAS Consolidation released updated the numeric description of Special Item Numbers (SINS) to reflect those of NAICS codes in October 2019. Because of this, contractors should be able to recognize and at least be relatively familiar with their NAICS codes.
The table below shows how the difference in numerical values between SINS and their corresponding NAICS codes was displayed prior to the MAS consolidation.
SIN Title SIN Number NAICS Code
Filter Elements 540 21 339113
Panel Meters 602 24 34515
Environmental Consulting Services 889 1 541620
The next table shows how SIN Numbers and NAICS codes are displayed after the new MAS Consolidation was released. Notice the difference in SIN Numbers between the two tables, and how the SIN numbers below are almost identical to their corresponding NAICS codes.
SIN Title SIN Number NAICS Code
Document Conversion Services 518210DC 518210
Copier Rental Solutions 532420C 532420
Gloves 339113G 339113
Use Your NAICS Code to Your Advantage
It's important for GSA Schedule contractors to understand the purpose of NAICS codes and have a general idea of how they function. This is especially true since NAICS codes are now practically one and the same with the SIN Numbers they are associated with, and therefore go a long way in representing the essence of each contract.
Don't let your NAICS code be just another number you have to memorize—use it to identify business opportunities, to see if you qualify as a small business, and to conduct research on government contractors to learn more about their spending habits.
For more information about NAICS codes, we encourage you to read NAICS Codes—What Do they Mean for my Business and Identify Your Best Opportunities with NAICS Codes. Do you have more questions about NAICS codes and the GSA Schedule? Contact us today!