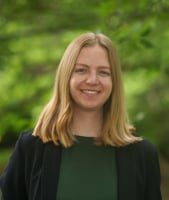 GSA Schedule Marketing 101
Government Business Development | 7 Min Read
I think it goes without saying that once you are awarded your GSA Schedule, your goal is to become a successful GSA contractor. But how do you make sure you are taking advantage of all GSA's tools and effectively marketing yourself to the government? Government marketing is not quite the same as commercial marketing, and the landscape may be all new to you.
Once you are awarded your GSA Schedule, you can't just sit back and watch the orders come in from government buyers. You need to be proactive about getting your products and services out there, and making your solutions stand out among your competitors' solutions. We know it's easier said than done, so that's why we created this blog to help you get a head start on your marketing plan. Here's what you need to know about marketing your GSA Schedule to government customers.
Who Are Your Government Customers?
Before you begin crafting your GSA Schedule marketing strategy, you need to understand who your potential customers are. Who can you sell to with a GSA Schedule?
The simple answer is: any executive or federal agency, such as the Department of Homeland Security, the Department of Defense, or the Department of Labor. You can also sell to groups like Congress or the Senate. However, you can sell to more agencies than just the federal government.
With a GSA Schedule, you can also sell to certain international organizations like the United Nations, or you can sell to some state and local government entities including public education institutions and tribal governments through special purchasing programs.
These state and local programs include Cooperative Purchasing where you can sell IT and security related products, and Disaster Purchasing, where you can sell solutions related to disaster preparedness or response. There are several other state and local programs for GSA contractors, but if you're ever unsure if you can sell to a specific agency, you can check GSA's list of eligible entities.
Marketing Your GSA Schedule
Now that you have a better idea of the government marketplace, you'll want to start creating an effective marketing plan for your GSA Schedule. We have put together 5 main steps you should follow to make your solutions more visible to government customers.
1. Research Your Government Customers and Competitors
You can't perform any of the following steps successfully if you haven't done your research. It would be like trying to write a research paper without consulting a single source. You need to research the market in two main areas: Who are your targeted government agencies and who are your competitors?
Identify Your Target Agencies
Although it's tempting, you can't just market yourself to every government customer. Just like the commercial world, you want to target specific customers. Once you have identified your target agencies, you'll want to find out everything you can about them including their:
Budget
Acquisition plans
Current/past contract awards
Procurement forecasts
We suggest using three sites to do this:
Research Your Competitors
You also want to research your competitors and how they compare to you in the government market. You'll want to find out their:
GSA awarded pricing
Capabilities
Previous contract awards
Of course, you can find out some of this information by simply googling them, but we suggest three main sites to help with your research:
2. GSA's Procurement Platforms
GSA has two main platforms to sell your solutions and actively bid on government contracting opportunities: GSA Advantage! and GSA eBuy.
GSA Advantage
GSA Advantage! is the federal government's premier purchasing site. We like to think of it as the federal government's version of Amazon. Government agencies can hop onto this website and search for millions of products and services, yours included. On this site, you'll want to make sure each of your listings has detailed product information including photos, descriptions, and GSA approved prices. You'll also want to ensure you are uploading high quality photos or logos, and detailed descriptions.
GSA eBuy
Government agencies go to GSA eBuy to post Requests for Quotes (RFQs) and Requests for Information (RFIs). You can respond to and bid on these opportunities. You can search for opportunities listed under your specific Special Item Number (SIN), view submitted quotes, and save quotes for the future. Occasionally, government agencies will also select you when they create an RFQ, and you will receive an email notification requesting a quote.
3. Boost Your Web Presence
Your own website is a useful marketing tool. You should plan to dedicate a section of your website just for government customers, so they can learn more about your company and how your solutions meet their needs all in one place. You also have the opportunity to include a link to your website on GSA eLibrary, so you want to make sure if a government customer clicks on that link, they'll have plenty of helpful material at their fingertips.
When you are creating this section, you'll want to focus on addressing how your unique solutions will help the customer. It's important to use more "you" language instead of "we" language. Tell your customers how you can help them achieve their mission, instead of spending a lot of time talking about your company's achievements.
On this webpage you'll want to include:
Contract information
Past performance
Case studies and whitepapers
Emphasis on your value and differentiators
Links to GSA Advantage! and GSA eLibrary
4. Learn How to Draft an Effective Capabilities Statement
A capabilities statement is an effective tool to help you stand out from your competitors and introduce your company to government customers. You may have crafted a commercial capabilities statement, but this one needs to be unique for each government customer.
Some capabilities statements are required in government solicitations, but it's also a great idea to have handy at any industry days or networking event, or if you're meeting with a Program Management Officer.
In the capabilities statement you'll want to include your: core competencies, past performance, differentiators, and corporate data. The table below goes into detail on how to successfully fill out each section.

5. Find Contracting Opportunities for Your GSA Schedule
Marketing isn't all about making yourself visible to government agencies so they can find you. You'll also want to be proactive about finding government contracting opportunities. We have another blog that covers how to capture and win government business, but we'll briefly cover ways you can find opportunities for your GSA Schedule.
GSA eBuy
We covered this platform earlier in the blog, but as a reminder, GSA eBuy is where government customers post RFQs and RFIs for GSA Schedule contractors to bid on. In the "find opportunities now" section, you can search for relevant RFIs and RFQs based on the SINs listed on your GSA Schedule.
Beta.SAM
Beta.SAM has acquired a lot of GSA's legacy systems in the past few years, and one of them is Federal Business Opportunities (FBO). On this site, you can search for contracting opportunities and filter them by keyword, agency, response date, NAICS Code, etc.
It's important to note that on May 24, 2021, Beta.SAM and SAM.gov will merge into one website.
Industry Days and Other Networking Events
As a GSA Schedule contractor, you can attend industry days, GSA business matchmaking events, and summits (even virtually). During these events, you can establish connections with government customers and other contractors if you want to form a Contractor Teaming Arrangement. It's also a great time to share your capabilities statements!
Make Sure to Keep Your Marketing Materials Updated
Once you perform your market research, boost your web presence, and craft a capabilities statement, unfortunately, you aren't off the hook for the remainder of your contract. Your GSA Schedule can last up to 20 years, and the government marketplace as well as your solutions are bound to change.
You'll want to make sure you are keeping the information on your site fresh and frequently updating your capabilities statements. As we are starting to see with the change in administration after the 2020 election, priorities and spending changes in the government marketplace, and you'll want to make sure your marketing materials reflect the current needs of government agencies.
If you have questions about using procurement platforms like GSA eBuy and Advantage!, or you have general questions about your GSA Schedule contract, feel free to reach out to a member of our consulting team. If you would like to learn more about marketing your Schedule and keeping it up to date, sign up for our weekly blog recap and monthly government contracting newsletter.