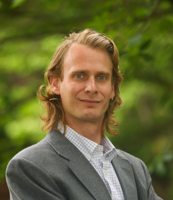 How Do I Report My GSA Schedule Sales?
GSA Schedule | 5 Min Read
A GSA MAS contract is a powerful business tool that allows access to several government agencies that, combined, are the largest purchaser of goods and services in the world. GSA sales reporting is an integral and regular part of the maintenance and compliance necessary to keep your GSA Multiple Award Schedule (MAS) contract up to date. Monthly or quarterly, your company will have to report your sales and remit the Industrial Funding Fee (IFF) to the government through the Federal Acquisition Services Sales Reporting Portal (FAS SRP) to stay compliant. The thought of navigating GSA sales reporting may seem daunting, but we have the resources and guide you through the process. In this article, we will discuss what a GSA sale is, the requirements of a GSA sale, the Industrial Funding Fee, and how to complete your sales reporting.
What is a GSA Sale?
Before we go into sales reporting, it's important to determine what a GSA sale is. The broad answer is: a GSA sale is a product or service which is purchased directly off your GSA Schedule. Additionally, any time a contract item is sold to an authorized government user at contract prices and there is no evidence of another contract vehicle in place, the order is considered a GSA sale.
The full listing of eligible federal, state, local, territorial, and tribal governments, including instrumentalities as well as other eligible non-federal entities, is incredibly expansive and can be viewed on GSA's Eligibility Determinations webpage.
GSA has provided a list of indicators that cover a wide range of variables to determine whether or not a transaction is considered a GSA sale, including:
If the product or service is on your GSA contract, including items sold under the Order Level Materials (OLM) SIN
If your GSA contract number is stated on the purchase order or task order
If ordering information and terms like delivery are the same as your GSA contract
If the customer made contact with you through GSA Advantage or eBuy
If the customer pays with the governmentwide commercial purchase card
If the pricing is at or below the MAS price
If there is no indication of any other procurement vehicle being used
If there are sales to private company with a Letter of Authorization using FAR 51

This list and chart above will further help you determine what a GSA sale is. However, there are things that are irrefutably not a GSA sale such as open market sales, including non-contract products or services, other direct costs, and travel. As open market items are occasionally required to complete the full scope of work, these items can be included in contract orders but must clearly be marked as open market sales. Additionally, unless the very specific conditions laid out in Federal Acquisition Regulation (FAR) 51.1 are met, work as a subcontractor is not considered as a GSA sale to be reported on your contract.
How Do I Report My GSA Sales?
When it is time to access the FAS SRP, your contract administrator will need to be listed as an IFF Point of Contact (POC), an administrative representative, or an authorized negotiator. Contractors must also first register to be able to gain access to FAS SRP with a valid GSA FAS ID. The GSA FAS ID is a multi-factor, secure identity management system contractors can access with one email and password.
You are required to access the system at least once every 90 days to prevent your account from being suspended. You can enter the SRP by clicking the "Contractor Login" and entering your credentials and validating your entry with the code sent to you by either phone or e-mail.
Once you are on the landing page, you will see a list of all contracts associated with your e-mail address. Your landing page will give essential details on the status of your reporting, including Reporting Frequency, the date of the last reporting, when the next reporting period ends, and any outstanding balances.
When you are ready to enter your sales into FAS SRP, you can use the "Reporting" tab drop down on the left-hand side of the main page, and then select "Form Entry." Here, you will enter your quarterly totals for each SIN on your contract.
Even if you are reporting $0 is sales for that specific quarter, you will still be required to enter that field as $0.00. While completing the sales reports, you can click "save" anytime to maintain your progress. Similarly, once you have completed entering your sales reports, you can officially submit your data by clicking "submit."
If you would prefer to not enter your sales manually, you do have the option to upload a file containing your sales reports. To do this, use the Reporting Tab drop-down, and select "File Upload."
When Do I Have to Report My GSA Sales?
If you opt into Commercial Sales Practices (CSP), you must report your sales quarterly. Sales will be due on the 30th of January, April, July, and October. If you opt into Transactional Data Reporting (TDR), your sales are due monthly. If you want to know the difference between CSP and TDR, check out our blog comparing the two.
Calculating and Paying the Industrial Funding Fee (IFF)
Another aspect of sales reporting is paying the Industrial Funding Fee (IFF). The IFF is a fee to cover GSA's cost of operating the Federal Supply Schedules (FSS) program. This fee is 0.75% of reported sales under GSA Schedule contracts that is paid quarterly or monthly by GSA contractors.
The IFF is included in the price government agencies pay the contractor when they purchase items from a Multiple Award Schedule (MAS) contract. Since a MAS contract is a contracting vehicle, the IFF is the funding mechanism for the GSA since you are using them for government acquisition services.
The Industrial Funding Fee is calculated into your GSA Schedule pricing. When going through the GSA Schedule acquisition process, you calculate your GSA price with and without the IFF payment for the Contracting Officer (CO). This is why it's important for you to understand what a GSA sale is so you are not overpaying.
The IFF must be paid quarterly or monthly, depending on the terms and conditions of your GSA Schedule contract. Just like sales reporting, quarterly IFF reporting and payments are due by the 30th day of January, April, July, and October. These reporting dates are 30 days after the end of each calendar quarter: January 1–March 31, April 1–June 30, July 1–September 30, and October 1–December 31. Contractors still need to report sales for each quarter even if no sales occur by entering "zero" (0) in the sales report.
Staying Ahead of Sales Reporting
The mandatory nature of sales reporting means a sound process for sales tracking and reporting is an essential part of contract maintenance. Staying ahead of these requirements, you can be well-prepared for your quarterly reporting. If your company finds maintenance and compliance to be overwhelming and confusing aspect of your GSA contract, then Winvale has an experienced team to help you out. We have extensive practice in helping our clients with sales reporting and contract maintenance.