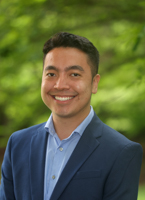 Understanding the Basics of GSA Schedules
GSA Schedule | 5 Min Read
Do you have an interest in doing business with the government but you're not quite sure where to start? We understand there is so much information to take in as you surround yourself with all the government contracting acronyms, abbreviations, and jargon associated with federal contracting.
In your research, you may have come across the terms General Services Administration (GSA) and Multiple Award Schedule (MAS). You may be wondering: What is a GSA Schedule contract? How do I get on a GSA contract? Or, is this contract right for me? Let's begin by introducing the basics of GSA Schedules, why this contract could be beneficial for your company, and how to go about acquiring one.
What is a GSA Multiple Award Schedule (MAS) Contract?
In 1949, President Harry Truman created the General Services Administration (GSA) to increase efficiency and productivity in federal government acquisition. Under this agency is the GSA Multiple Award Schedule (MAS) program. With over $39 billion in annual sales and 12,600 contractors, the GSA MAS program issues contracts that provide federal, state, and local government buyers access to commercial products and services. Essentially, GSA Schedules serve as direct connection between government buyers and contractors.
How long do GSA Schedule contracts last? The initial period is 5 years, with 4, 5-year option periods to extend. Therefore, you can have your GSA contract for up to 20 years. The process of getting a GSA Schedule takes significant time and effort to complete, but you are awarded with a long-term contract spanning 2 decades.
What Are the Requirements to Get a GSA Schedule?
One thing to note about the GSA MAS program is that contractors are pre-vetted and pricing is pre-negotiated, meaning the procurement process is more efficient for both contractors and government buyers. This makes it easier to win government business because you can skip a lot of the administrative burden. However, this also means that you have to meet a few requirements to have a GSA Schedule including:
The Benefits of a GSA Schedule
The U.S. federal government has spent a significant amount of money over the past few years. As one of the biggest buyers in the world, it's safe to say that the U.S. federal marketplace is always bustling even during a global pandemic. So, what are some of the benefits of having a GSA Schedule contract?
GSA Schedules give you access to the government marketplace, which we have already established as a booming market. The government needs just about everything that there is to offer, and there are a lot of opportunities for you to sell your products and services. The GSA MAS program is also a preferred contract vehicle to government agencies. This is because throughout the GSA Schedule proposal process, GSA vets all contractors ensuring their prices are the best value and that they have previous experience selling their products and services. Ordering off GSA Schedules has shorter lead times, lower costs, and a guarantee that the contractors are following all the proper ordering regulations.
While it's clear the GSA MAS program has a lot of benefits for prospective partners, it's important you make sure it's the right choice for your company.
What Industries Sell through a GSA Schedule?
Now that we've gone through some of the basics of GSA Schedules, let's take a breath and focus more on how your company could fit into the MAS program. Before the MAS Consolidation, there used to be 24 individual Schedules for a range of industries. Now, there is just one contract vehicle. This means that organization of each industry is important to GSA. GSA has broken down the MAS program into 12 Large Categories. They are:
A: Office Management
B: Facilities
C: Furniture and Furnishings
D: Human Capital
E: Industrial Products and Services
F: Information Technology
G: Miscellaneous
H: Professional Services
I: Scientific Management and Solutions
J: Security and Protection
K: Transportation and Logistics Services
L: Travel
These Large Categories are further broken down into Subcategories and Special Item Numbers (SINs), which we'll discuss further below. If you want to learn more about what products and services you can sell through a GSA Schedule, you can check out our blog "What Can I Sell to the Government with a GSA Schedule Contract?" or toggle around GSA eLibrary.
Special Item Numbers (SINs) and Why they are Important
The 12 Large Categories are further broken down into Subcategories and then Special Item Numbers (SINs). Special Item Numbers are used just about everywhere in GSA documentation. A SIN refers to the specific product or service that a business is offering to the government. It basically provides quick identification for the product. There are approximately 300 SINs, so there are a lot of possibilities for your company. SINs are also essential to contractors post award because they help narrow down and identify contracting opportunities related to their offerings.
Small Businesses and GSA Schedules
You might be wondering if having a GSA Schedule is feasible or even worth it if you are a small business. The short answer is yes—small businesses are often prioritized in the federal government. In fact, the SBA (Small Business Administration) has contracting assistant programs to ensure a certain percentage of small businesses are winning government contracts. These small business set-aside programs include Women-Owned, 8(a) Business Development, Service-Disabled Veteran-Owned, and HUBZone. There are also several resources and programs available to small businesses to help them succeed as contractors. Small businesses can have an advantage over large businesses in certain contracts, so you should not be discouraged to go after a GSA Schedule contract if your business is small.
Are You Interested in Getting a GSA Schedule?
Even the most experienced contractors are still learning new things about GSA Schedules and how to navigate all the rules and regulations. And as we noted before, the process of getting a GSA Schedule is not necessarily a breeze. This process will take time as there are many rules to follow, documents to collect, and you will need to go through negotiations and clarifications. As GSA consultants and contractors ourselves, we know that getting a GSA Schedule is very rewarding but it's by no means an easy or self-explanatory process.
If you want to learn more about acquiring a GSA Schedule, check out a few of our blogs below:
If you have any questions about getting a GSA Schedule or if you need guidance, feel free to reach out to our consultants. We'll help you decide if a GSA Schedule is right for you and how your company can succeed in the public sector.