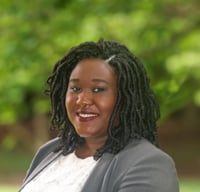 How to Certify As a Women-Owned Small Business (WOSB)
GSA Schedule | Resources and Insight | 5 Min Read
Certifying as a small business is an important step for GSA contractors who qualify, and some small businesses can even go further to certify for one of the Small Business Administration's (SBA) socioeconomic programs. This includes the Women-Owned Small Business (WOSB) and Economically Disadvantaged Women-Owned Small Business (EDWOSB) programs. This certification allows small businesses access to exclusive set-aside opportunities. Women Owned Small Businesses make up 5% of the government's acquisition goals, and it's important all businesses that qualify know how to certify.
GSA has recently made some changes to the certification process for these programs to enhance program oversight and effectiveness. Now, it is easier for qualified small businesses to participate in the WOSB program. This blog explains the process and methods by which your small business can become certified under this socioeconomic group and briefly describes certification changes you need to be aware of.
What is the WOSB and EDWOSB Certification?
To help level the playing field for women business owners, the SBA created the Women-Owned Small Business Federal Contracting Program. Participating in this program limits competition for certain government contract opportunities to WOSBs and EDWOSBs.
Is Your Small Business Qualified for a WOSB Certification?
For a small business to qualify for a WOSB certification you must meet the following criteria:
At least 51% of the business is women-owned
A woman must hold the highest officer position in the company
The owner must possess managerial experience
Though North American Industry Classification System (NAICS) Codes are not used to determine if you are a WOSB, each business should have the proper NAICS Codes that reflect its scope of work. To participate in set-asides for the WOSB Federal Contracting Program, businesses must offer services in at least one of the designated NAICS Codes. The SBA maintains a list of those eligible industries and their corresponding codes.
Are You Also Qualified for an EDWOSB Certification?
To become an EDWOSB your company must meet the criteria for a WOSB in addition to the following:
Personal net worth (assets minus liabilities) less than $850,000
A three-year average income is $450,000 or less
A fair market value of all assets of $6.5 million or less
How Do You Apply for a WOSB Certification?
The SBA has a free online certification process for both WOSBs and EDWOSBs. Small businesses can apply for their certification via the new platform, WOSB.Certify.sba.gov. It's important to note that self-certification is no longer an option as of October 2020. This means that you can't self-certify on the System for Award Management (SAM) anymore if you want to be eligible for federal awards, and you must apply through WOSB.Certify. You can still use an authorized Third-party Certifier which we'll cover more of below.
Before starting the application process, your business must be registered in SAM and it must be accurately updated in the last 12 months. Then, you can create a login.gov account if you don't have one already to use the WOSB.Certify website.
On the application you must enter your firm's Unique Entity Identifier (UEI), Employee Identification Number (EIN), and your Marketing Partner Identification Number (MPIN) which are all assigned in SAM.
The majority woman business owner or other designated woman business owner must "claim" the business and put their full legal name. To "claim" the business, you will need to provide and verify specific information that is reflected in your SAM profile. The SBA has provided a video tutorial with more information on their site.
The rest of the application will walk you through any necessary documents to upload and fields to fill out. This list on SBA's site will help you figure out what you need to prepare.
Applying Through a Third-Party Certifier
You can also obtain certification through a Third-party Certifier (TPC). Typically, certifying through a third-party certifier comes at a price. All businesses that are certified through an approved TPC will have to create a new account in the new certification platform and submit an application. At the beginning of the application process, you will be asked if you have an existing qualified certification. At that point, you will be able to upload your TPC certificate for SBA to complete initial processing. SBA has a list of pre-approved TPCs on their site.
What Happens Once You Submit Your Application?
Once an application is completed and submitted, it's reviewed by an SBA analyst to evaluate whether the business documents meet program eligibility criteria. When an application is approved, SBA will incorporate your WOSB/EDWOSB certification status onto the company's profile on Dynamic Small Business Search (DSBS).
Contracting Officers can also check a company's status by contacting the SBA directly. If there is no additional information needed, the SBA will notify you of a complete, sufficient application package within 15 days. If an application is rejected, program applicants are required to wait 90 days before reapplying and must address discrepancies found in their initial application.
Recent Changes to the WOSB Certification Process
Recently, the SBA has implemented some changes to the certification process. The first change to note is not new but is significant to repeat. You can no longer self-certify your business as WOSB or EDWOSB on SAM and must go through the certification process on the SBA site.
Additionally, the most recent change is the personal net worth requirement has increased and the 3-year average income requirement for EDWOSB has increased by $100,000 since last year. So this makes more opportunities for Women-Owned small businesses to also certify themselves as Economically Disadvantaged Women-Owned small businesses.
You can stay informed about changes like these, and other changes being made to the certification process through sba.gov/wosb. You also can contact your local SBA regional and district office directly for assistance.
Certifying as a Small Business in the Federal Marketplace
If you have any questions about certifying as a WOSB or SDWOSB or if you need help with your GSA Schedule, we would be happy to help you. We can help you learn more about other socio-economic certifications that your business may qualify for. Having multiple small business certifications can open up more opportunities for set-asides. Certifying as a small business concern is just one way to take advantage of the resources open to small business contractors.
For more information about resources available for small business contractors, check out these blogs: