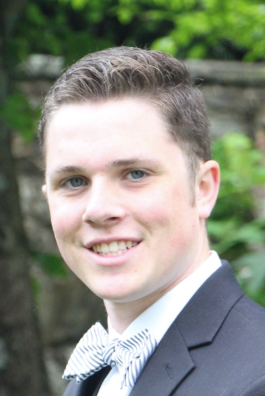 The Economically Disadvantaged Women Owned Small Business
1 Min Read
The Qualification
The Economically Disadvantaged Women Owned Small Business (EDWOSB) certification is very similar to the Women Owned Small Business (WOSB) program; however, it does have a few distinctions.
It is important to note that any EDWOSB also qualifies for WOSB qualifications, but not the other way around. Like a WOSB, in order to be considered an EDWOSB, a woman must control most of the company, at least 51%, but to be considered EDWOSB, she must also be economically disadvantaged. This economically disadvantaged woman must, like in women owned small businesses, make day to day decisions and long term, strategic decisions. To be considered economically disadvantaged, she must meet certain requirements for personal net worth, adjusted gross income, and fair market value of all her assets.
Looking more closely at what it is to be considered economically disadvantaged, the woman must have a personal net worth less than $750,000, her adjusted gross income per year averaged over the last three years prior to certification may not go above $350,000, and the fair market value of all her assets cannot surpass $6 million.
The Advantages:
These two programs share a goal of helping women acquire government contracts. Although many women are aware that they can qualify for a WOSB, some are unaware of the economically disadvantaged qualification that they meet as well. Because of this, many businesses that would qualify for EDWOSB have not applied, and therefore, the competition pool for those who do have the certification is smaller.
If you believe you meet these qualifications, give the EDWOSB Program a chance. There is no risk in applying for this certification. If you are rejected, then you continue with your contracting business as usual.
The Certification:
WOSBs or EDWOSBs can self-certify by following the steps below:
Register in the CCR
Access SBA's General Login System (GLS)
Complete the WOSB/EDWOSB program certification form
Submit documents to the WOSB program repository
Submit other documents as requested
Represent WOSB status in ORCA
Another option is to:
Be certified by a federal agency, a state government, or a national certifying entity approved by the Administrator, as a small business concern owned and controlled by one or more women (referred to as a Third Party Certifier); or
Certify to the contracting officer that it is a small business concern owned and controlled by women and provide adequate documentation, in accordance with standards established by the SBA, to support such certification.
About Carter Bowman
At Winvale, Carter is involved with both the Business Development and Consulting departments where he assists with blog writing, analytical research and marketing for program initiatives and events. While assisting different Winvale teams, Carter has helped draft summaries and reports, worked on a variety of marketing strategies, and contributed to the daily needs and responsibilities of his team members.