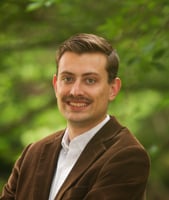 How to Succeed As a Small Business Through a GSA Schedule
GSA Schedule | Government Business Development | 6 Min Read
Selling your products or services to the federal government can be intimidating and it can often be difficult to get your foot in the door. Thankfully as a GSA Schedule contractor, you have several tools and opportunities available to you, especially if you are a small business.
The Small Business Administration (SBA) has several programs to help small businesses win government contracts. From online tools to set-aside contracts to mentoring programs, you have a lot of options as a small business in the federal marketplace. A lot of our clients are small businesses, so we know it's important to understand these opportunities and take advantage of them. Here are a few ways you can leverage your small business size in the fast-paced world of federal contracting to ensure that you meet and exceed your company's goals.
Do You Qualify As a Small Business?
The first step you should take is to make sure you qualify as a small business. First, you'll need to register your GSA Schedule on SAM.gov (The System for Award Management) if it isn't already. This is the primary database for contractors working with the federal government. Once you register in SAM, you will receive a Unique Entity Identifier (UEI) which is required to do business with the government. It's important to note the UEI has replaced the Data Universal Numbering System (DUNS) Number.
Once you have registered on SAM, you must select what NAICS codes best fit your firm. NAICS codes are utilized by the federal government to identify and classify your company for the best contracting fit possible. Federal agencies also utilize NAICS codes to put out Request for Quotes (RFQs) and Request for Information (RFIs) to reach a specific type of business. Once you have selected your NAICS codes, you must verify you qualify as a small business under that NAICS code.
Each NAICS code is assigned either a threshold dollar amount for revenue or number of employees, so you can determine if your business qualifies as small to take advantage of opportunities for that NAICS code. If your company falls under the dollar amount or employee number, then the SBA considers you a small business concern.
One helpful tool to understand and determine size standards and see how you fit into the small business landscape is the SBA's Size Standards Tool. The newly defined terms of what a small business is may benefit you, so you should be sure to utilize every resource available from the SBA or GSA to help you succeed.
Contracting Tools for Small Businesses
The Dynamic Small Business Search (DSBS) is a database government agencies use to find small business contractors for upcoming contracts. Small businesses can also use DSBS to find other small businesses to work with. The SBA maintains the DSBS database. The information you provide when you register your business in the System for Award Management (SAM) is used to populate DSBS, so you should make sure to create a comprehensive business profile.
The GSA Forecast of Contracting Opportunities Tool provides information on planned federal contracting opportunities. The tool assists with acquisition planning by helping vendors learn about potential prime contracting opportunities early in the process. Users can easily filter the data by agency, location (place of performance), NAICS code, contract type, and more.
Contracting Opportunities for Small Businesses
Small Business Set-Asides
The federal government prioritizes small business participation in government contracts. One of the ways they do this is setting aside specific contracts only small businesses can compete on.
Some set-asides are reserved for specific socio-economic categories of small businesses. These include: 8(a) business development, Women-owned, Service-Disabled Veteran-Owned, and HUBZone. If you're in one of the categories listed above or if you think you qualify, you should ensure you are certified. Some socio-economic certifications are automatic if you update your business profile in SAM to reflect your status, others you have to apply for. You'll want to look at the programs that apply to you for more information on how to certify.
Subcontracting
Subcontracting allows small businesses to sell to the government by partnering with a business that is already on a GSA Schedule. Use GSA's Subcontracting Directory and GSA eLibrary to find potential large prime business contractors. Small businesses must contact prime contractors directly. By utilizing subcontracting, many small businesses can find business opportunities that would otherwise not be available to them.
Joint Venture
Two or more small businesses may pool their efforts by forming a joint venture to compete for a contract award. A joint venture of multiple small businesses still qualifies for small business set-aside contracts if its documentation meets SBA requirements. Small businesses that have a mentor-protégé relationship through the All Small Mentor-Protégé program which we'll go into detail on below, can form a joint venture with a mentor (which can be a large business). These joint ventures can compete together for government contracts reserved for small businesses. A joint venture can also bid on contracts that are set aside for service-disabled veteran-owned, women-owned, or HUBZone businesses, if one member of the joint venture meets SBA requirements to do so.
Contractor Team Arrangement (CTA)
A GSA Schedule Contractor Team Arrangement (CTA) is an arrangement in which two or more GSA Schedule contractors team together to provide a total solution to meet a customer's needs. Under Schedule CTAs, contractors complement each other, and it allows teams to compete for orders for which they may not qualify independently. GSA encourages the use of CTAs to meet buyer's requirements. The Schedules CTA does not create a separate legal entity but allows Schedule contractors to meet buyer's requirements by combining the supplies and/or services from each team member's separate Schedule contract in response to a buyer's Request for Quote.
By using a CTA, government buyers can:
Get a total solution by contractors who team together to complement each other
Satisfy socioeconomic procurement goals.
By forming a CTA, GSA Schedule contractors can:
Compete for Schedule orders for which they wouldn't otherwise qualify.
Increase their market share and become more competitive.
Reduce risk by sharing responsibilities with other team members.
Focus on the supplies and services that best match their company's resources and strengths.
Find greater success as a small and/or disadvantaged business.
Mentor-Protégé Program
While no longer offered by GSA, the SBA's All Small Mentor-Protégé Program offers small businesses a chance to learn from an experienced government contractor. The first term of a mentor-protégé agreement may last up to three years. At the end of those first three years, the agreement may be extended for another three years. A protégé may have two mentors at the same time — as long at those relationships don't conflict or compete with each other. However, a protégé can have no more than two mentors over the life of the businesses. You must maintain the mentor-protégé relationship after the SBA approves your agreement. The SBA relies on an annual evaluation report to determine if businesses can continue to participate in the program.
Learn How to Take Advantage of Your Small Business Designation
There are many ways your business size can be leveraged to maximize its potential. We know we just gave you a lot of information, but it's important you are aware of your options so you can become a successful GSA Schedule contractor. The federal marketplace can be an intimidating place if you don't know how to market your company or locate business opportunities. For other resources on selling to the government, check out our blogs: "How Do I Find My Customers Once I Have a GSA Schedule?" and "The Basics of Government Marketing."
If you have any questions about how you can apply for these small business set-asides or capitalize on other opportunities for small businesses, please reach out to Winvale and we can help put you on the right path.