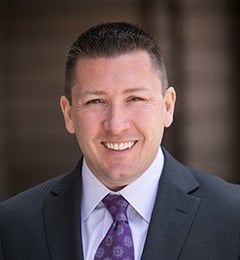 Prepare Your Commercial Sales Practices for a GSA Schedule
GSA Schedule | Contracts | Business Development | 2 Min Read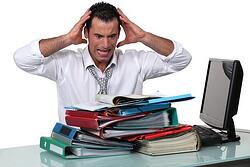 Your business has been thriving in the commercial market and you are thinking about entering the federal marketplace. Should be simple, right? After all the government is just another customer. Unfortunately contractors that attempt to obtain a GSA Schedule or other contract vehicles with this mindset often find themselves confused and frustrated with all of the compliance requirements and regulations that these contracts present. In this blog I will specifically address how your company can get your commercial sales practices ready for a GSA Schedule.

Standardize Your Discounts
When submitting a proposal for a GSA Schedule, you will have to disclose your Commercial Sales Practices (CSP), which describes who you are currently selling to and how you are selling your products or services (i.e. discounts, concessions, quantity breaks, etc.). GSA uses the information in the CSP-1 format to determine your Most Favored Customer (MFC) that receives your best pricing. Once the GSA has established your MFC, they will negotiate a "fair and reasonable" discount based on what you offer your MFC.
It is important to be forthcoming and ensure that your CSP disclosure is current, accurate and complete to avoid compliance problems or even be penalized with fines as a result of the GSA's Contractor Assistance Visits (CAVs). If you are thinking about submitting a proposal for a GSA contract, you should start to think about how you sell commercially and which current customers receive your best pricing. CSP disclosures require that you include pricing information from the previous 12 months, so if you are interested in a GSA contract but your discounting policies are not standardized, you should take a year to standardize your discounting practices and track your sales more effectively to reduce compliance risk and ease the process when you apply for your GSA Schedule.


Non-Standard Discounts
Contractors have the ability to note any special circumstances that caused them to discount below their standard prices as non-standard discounts. This means that during the CSP exercise, you will disclose these instances and explain the circumstances under which the discount was offered. You are claiming to the GSA that they should not be able to use these prices as a benchmark to leverage their own prices, because offering these prices full time would be detrimental to your business.
Examples of situations when you would offer a non-standard discount include prices offered to legacy customers, disgruntled customers or spot discounts to win a particularly competitive bid or enter a new market. It is important to proactively identify any non-standard discounts that your company offers and disclose them to the GSA upfront.


Distributors and Value Added Resellers
If your MFC is a distributor or a reseller that receives significant discounts from your commercial list prices, you can make your case to the GSA that they will be offered a lesser discount because these customers perform valuable services that the GSA and other agencies will not perform. Examples of value added services include if your dealers or resellers maintain inventory, provide marketing or advertising services, handle customer service issues or purchase your products at high volumes. When submitting your GSA offer, you will need to disclose these services and list a percentage discount off the list price that each service is worth.
In summary, the GSA proposal process and pricing negotiations can be made much simpler if you prepare yourself accordingly. Taking the time to standardize your pricing and discounting policies, identify any non-standard discounts and justify deeper distributor discounts before you start preparing your GSA proposal will save you time and reduce your risk when applying.

About Kevin Lancaster
Kevin Lancaster leads Winvale's corporate growth strategies in both the commercial and government markets. He develops and drives solutions to meet Winvale's business goals while enabling an operating model to help staff identify and respond to emerging trends that affect both Winvale and the clients it serves. He is integrally involved in all aspects of managing the firm's operations and workforce, leading efforts to improve productivity, profitability, and customer satisfaction.