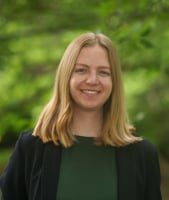 Small Business Program Amendments to the Federal Acquisition Regulation (FAR)
Government | 4 Min Read
2023 has already brought important changes for the future of small businesses in the federal marketplace. The Department of Defense (DoD), the National Aeronautics and Space Administration (NASA) and the General Services Administration (GSA) are issuing two final rules amending the Federal Acquisition Regulation (FAR). These rules will implement changes to Small Business Administration Regulations (SBA) which will improve federal market opportunities and provide more clarity as well as consistency between SBA and FAR regulations. The final rules will go into effect on March 16, 2023.
We all know making sense of final rules and new legislation isn't easy, especially if you are not a lawyer by trade. Let's discuss these two final rules, what they mean for you, and when this all takes effect.
Final Rule: Accelerate Payments to Small Business Contractors
In this final rule, the DoD, NASA, and GSA have amended the FAR to accelerate government agencies' payment deadline to small business contractors and subcontractors to 15 days. The idea behind this rule is to improve cash flow for small businesses and increase market opportunities.
This rule requires agencies to establish an accelerated payment date for small business prime contractors with a goal of 15 days after receipt of the proper invoice, if a specific payment date is not already established by contract.
What happens if you are a prime contractor and work with small business subcontractors? The final rule also states that an agency must establish an accelerated payment date for prime contractors that subcontract with small businesses with a goal of 15 days after proper invoice if:
A specific payment date isn't already established by the contract, and
The prime contractor agrees to make accelerated payments to the subcontractor without any fees charged to the subcontractor.
Under the new final rule, prime contractors cannot renegotiate with subcontractors over accelerated payments.
You may be also wondering when this rule applies—the final rule is applicable to government contracts involving commercial services or Commercially Available Off-the-Shelf Products (COTS).
Final Rule: Small Business Program Amendments
On the same day, the DoD, NASA, and GSA also issued a final rule amending the FAR to make several changes to SBA regulations. These updates aim to clarify any inconsistencies between the FAR and SBA regulations and eliminate confusion for both government agencies and contractors.
This final rule affected several clauses in the FAR, including: FAR 52.204-8, 52.212-1, 52.212-5, 52.219-1, 52.219-18, and 52.219-28. These amendments include:
Clarify that the SBA is responsible for determining the size status of a small business from the date of the initial offer.
Clarify that when an agency uses a solicitation for a multiple-award contract, the SBA will determine the size of a small business at the date of the initial offer for the multiple-award contract, whether or not it includes price or price is evaluated.
Add new guidance for size protests on HUBZone, Women-Owned Small Business (WOSB) and Service-Disabled Women-Owned Small Business (SDVOSB) awards.
Clarify that if a multiple-award contract was totally set-aside for small businesses, contracting officers may also set aside orders under that contract for any of the small business socioeconomic programs.
For contracts longer than 5 years, require 8(a) Program participants to be an SBA-certified 8(a) participant prior to the 6th or subsequent option year of the contract.
If you want to learn more in depth about this final rule, you can read it in full on the Federal Register.
Resources for Small Business Contractors
If you are a small business in the eyes of the government, you have access to a plethora of programs, resources, and free tools. First, you can visit the SBA website to learn if your company qualifies for one of the socio-economic federal contracting assistance programs. Then, you can browse the site for relevant resources. The SBA also has local branches so you can get more hands-on help and join state or city-wide events.
The Procurement Technical Assistance Centers (PTACs) also provide one-on-one counseling to local small businesses, so it's worth looking into the closest one to you. They hold workshops and matchmaking events as well.
If you want to learn more about small businesses in the world of government contracting, check out our blogs:
If you have questions about managing your GSA Schedule, or are interested in acquiring one, one of our experienced consultants would be happy to help you.
About Stephanie Hagan
Stephanie Hagan is the Content Writer and Digital Editor for Winvale where she helps the marketing department continue to develop and distribute GSA and government contracting content. Stephanie grew up in Sarasota, Florida, and earned her Bachelor's of Arts in Journalism and Rhetoric/Communications from the University of Richmond.