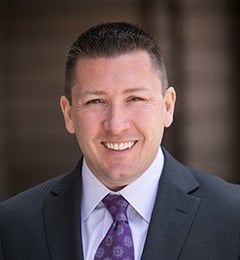 Hiring a GSA Schedule Consultant: Questions & Red Flags
GSA Schedule | 2 Min Read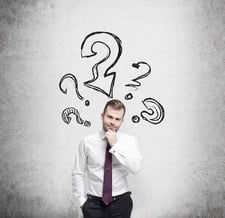 Selecting the right GSA Schedule consultant can be an arduous process for the uninitiated. Many have heard of the stories of organizations achieving a GSA Schedule contract award only to walk away with little to show for their efforts.
Perhaps they had a GSA Schedule contract but were kicked off two years later by GSA because they failed to meet the GSA Schedule minimum sales threshold. Or maybe their approved GSA pricing was unrepresentative of their core competencies, or the organization was just on the wrong contract.
As in the commercial world, there are various factors that can impact your chances of success. This is why it is so important that any organization interested in a building a Government Practice with a consultant's help understand his or her qualifications and track record in delivering proven results.
A consultant should have no issues reviewing a business's capabilities and describing not only whether they are a fit for the program, but also what is necessary to achieve success in building a thriving practice.
For those with little knowledge of the government market and the GSA Schedule program, we have developed the following list of helpful questions in order to aid you in your overcoming this information asymmetry.
7 questions you need to ask a prospective consultant
Here is a list of questions one should ask in gauging the sophistication of a GSA Schedule consultant:
How is our approach differentiated from those used by competing firms offering similar consulting services?


How do you interpret typically commercial sales data (policies and practices) and corporate disclosures?


What kind of financial information and corporate representations and certifications am I required to make?


What methods do you employ in developing an effective negotiation strategy that leverages client strengths and market share?


What is your familiarity with Offer Response System - ORS (eOffer/eMod) and Digital Certificates?


What is the difference between FAR Part 8.4 and Open Market Purchases?


What is your familiarity with GSA eBuy, GSA Advantage, FBO, SSQ, and VSC web sites? Explain each.
Red flags for GSA Schedule Consultants
Try to avoid organizations that guarantee government business and promise contract establishment in weeks. GSA Schedule contract award is a difficult process that takes months and sometimes years to complete.
Companies that promise "short cuts" are likely not what you are looking for. Additionally, always make sure to ask about the person you are working with. How many years of experience do they have? What contracts have they had experience with? These simple questions can help you gauge experience and tease out any details that could create complications.
Your turn
What are other questions or red flags that should be included in this list? Share your experiences and insights in the comments.
About Kevin Lancaster
Kevin Lancaster leads Winvale's corporate growth strategies in both the commercial and government markets. He develops and drives solutions to meet Winvale's business goals while enabling an operating model to help staff identify and respond to emerging trends that affect both Winvale and the clients it serves. He is integrally involved in all aspects of managing the firm's operations and workforce, leading efforts to improve productivity, profitability, and customer satisfaction.