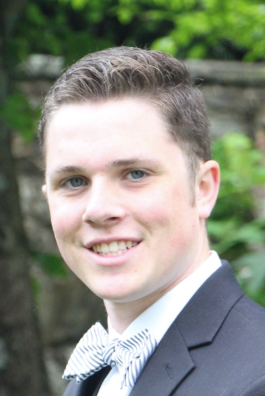 GSA Contract Compliance? What's That?
GSA Schedule | Resources and Insight | 3 Min Read
So often in government contracting, words that are thought to be fully understood might have a little more packed into them than we think. This post is all about compliance. In order to understand this idea, we will look at what it means to be GSA compliant, how to know if you are compliant, and the consequences for not being compliant.
GSA Office of Policy and Compliance Goals:
Summary:
The Office of Policy and Compliance establishes the standards and framework for managing the acquisition workforce, in accordance with policy established by the GSA Chief Acquisition Officer. The Office of Policy and Compliance leads, supports and facilitates the review of Federal Acquisition Service (FAS) programs and procedures.
The FAS is committed to the charge of Acquisition Management, an organization dedicated to integrity and the facilitation of a consistently positive customer experience.
The Office of Policy and Compliance promotes quality and integrity throughout the acquisition life cycle and ensures that acquisition operating practices are consistent. This office provides program-wide consultation as the GSA Schedules Program Manager, and ensures FAS takes appropriate steps for regulatory compliance.
Functions:
Acquisition directives
Contract review
Schedules management
Acquisition training and career advocate
Implementation of acquisition policy and guidelines
Vehicle data management
Socioeconomic regulatory compliance
Supplier performance evaluation
Supplier education
Management of contract performance
Management of fee collection
What Does it Mean to Be GSA Compliant?
"I now have a GSA contract, so what's next?" Great question. Once you receive a GSA contract you still need to work to maintain that contract through something the General Services Administration (GSA) calls compliance. Some of these tasks include updating your price list, monitoring commercial sales prices, and keeping a number of administrative documents up to date. Because these tasks can often feel daunting, Winvale offers maintenance agreements wherein we can take many of these burdens off your back, allowing you to focus your resources on whatever it is that you do best. Winvale offers two options for maintenance, hourly and annual.
The status of GSA approval is used to describe organizations that have been approved to sell to the United States government through the U.S. General Services Administration (GSA). GSA is the purchasing department of the U.S. government and lists contracts or schedules that potential vendors can bid on to get government business. While this article focuses on how to maintain good-standing once you have a contract, if you are interested in obtaining a contract, we can certainly help with that as well.
How Do I Know if I Am Compliant?
A catch-all resource that explains everything you will need to maintain good-standing on your GSA contract is GSA's Vendor Support Center. Here you can find information detailing what all is involved in maintaining a sufficient level of compliance. Here are the categories you will find on that website:
Scope Compliance
Invoicing Requirements
Contractor Assessment Report
Labor Qualification Compliance
Federal Acquisition Regulations
Strategic Partner Delivery (SPD)
Most Favored Customer / Basis of Award
Learning More about Mandatory Order Status
In addition to providing this list of general areas in which your compliance will be assessed, GSA also provides a GSA Schedule Contractor Compliance Checklist which breaks down every detail of what needs to be in place to maintain your current status. On this document you will find the clause in which the directive is specified, the required action by you, the contractor, and the date by which this action should be taken. Information like this is readily available to the public because the GSA, as a government agency, is aimed at serving the American people in the best way possible.
What Happens if I'm Not Compliant?
Hopefully this is not the boat that you're in, and if you are, this is something you'll want to take care of as soon as possible. Nonetheless, the consequences for not being compliant can range depending on how out-of-date certain documents are, and what documentation is out-of-date. Penalties and fines are a common consequence, but in severe cases, contract cancellations can be imposed. In the worst case, a corporate suspension or debarment may be threatened. The clear take-away here is to ensure your contract is well-maintained, and if you have any further questions about what that entails, contact us for help!
About Carter Bowman
At Winvale, Carter is involved with both the Business Development and Consulting departments where he assists with blog writing, analytical research and marketing for program initiatives and events. While assisting different Winvale teams, Carter has helped draft summaries and reports, worked on a variety of marketing strategies, and contributed to the daily needs and responsibilities of his team members.