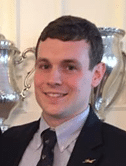 Do I Really Need a GSA Schedule to Win Government Contracts?
GSA Schedule | Contracts | 2 Min Read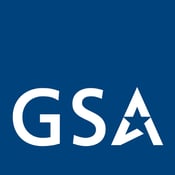 Companies are able to win government contracts without a GSA Schedule, but you are absolutely limiting yourself to fully capturing federal spending compared to if you did have a GSA Schedule. Many government agencies are required to purchase goods through the GSA Schedule along with other Government-Wide Acquisition Contracts (GWACs).
The GSA Schedule provides government buyers with vetted pricing, which has been awarded under the Federal Acquisition Regulation (FAR) and the Defense Federal Acquisition Regulation (DFAR). This vetted pricing ensures that all procurement is not only compliant, but that it has been negotiated for the government buyer to receive the absolute best price. Additionally, this enables for less risk to be endured by either party, allowing a fluid transaction.
For example, without a GSA Schedule you can win contracts with the Department of Veterans Affairs (VA) through competitively bid solicitations, but this is giving you a very narrow avenue of federal buyers and that's if you are even able to win a VA contract, which in many cases is quite difficult.


Cooperative Purchasing Contracts
Another route you can take if you do not have a GSA Schedule, is through Cooperative Purchasing contracts. These contracts utilize competitively awarded pricing under a master agreement, which then gives the contractor the ability to use this pricing not only at a national level, but at a state and local level as well. These contracts include National Association of State Procurement Officials (NASPO) ValuePoint, The Cooperative Purchasing Network (TCPN) and the National Cooperative Purchasing Alliance (NCPA). However these contracts are awarded under competitive bids and do not enable you to sell directly to federal agencies. These focus on state and local agencies, higher education, and also on school districts.


Teaming Up with a GSA Channel Partner
Another option to win government contracts without having your own GSA Schedule is offering your products and/or services through a GSA channel partner, which gives you the ability to use an already awarded GSA Schedule contractor's contract vehicle. This allows you take part in the government market place and removes the management and compliance associated with having your own GSA Schedule contract. If this route looks like a viable option, I suggest partnering with an established contractor who can give you the ability to grow and also mentor you on federal spending and procurement.


Capturing More Federal Spending Opportunities with a GSA Schedule
There are more opportunities to capture federal spending if you have a GSA Schedule. These additional opportunities include being able to decrease competitors by limiting other bidders to only other GSA Schedule contract holders. With a GSA Schedule contract, you do not need to seek out and bid on publically posted opportunities. Contract holders can utilize GSA eBuy, which is a Request for Quote (RFQ)/Request for Proposal (RFP) system designed to allow government buyers to request information, find sources, and prepare RFQs/RFPs, online, for millions of services and products offered through the GSA Schedule. This online tool enables any Schedule holder's sales team to close a deal quickly instead of searching endlessly through several databases.
Ultimately it is more beneficial to have a GSA Schedule to win government contracts. Not having a GSA Schedule limits your ability to see what is in the government marketplace and immediately puts you at disadvantage when trying to capture government spend.
About David Baldino
As Director of Professional Services at Winvale, David Baldino focuses on leading the Government Contracts Professional Services division, which offers clients expert advice related to the acquisition and maintenance of federal government contracts, strategic consulting for the optimal execution, compliance on federal government projects, and best practices training. David is the Subject Matter Expert for all clients in a variety of industries, including Information Technology, Cyber Security, Professional Services, and Commercial Products. David is a graduate of George Mason University and has attended both Georgetown University and the University of Oxford, where his studies consisted of History and Law.