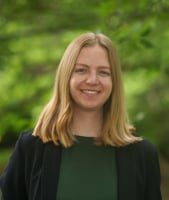 Do I Really Need a GSA Schedule Consultant?
GSA Schedule | 5 Min Read
To answer your question right away, there are a lot of requirements when it comes to getting a GSA Schedule, but no, you don't have to hire a consultant. GSA does not require you to have help, but the real question is—will you need it? If you have several years of experience selling to the government and have a team dedicated to government acquisition and sales, you probably won't need to hire someone. However, many of our clients are small businesses who may not have the bandwidth or resources to handle GSA Schedule acquisition and maintenance. Your GSA Schedule contract can last up 20 years, and within that timeframe it requires a lot of special attention, not including the process of getting your contract awarded.
We are not here to overwhelm you, but rather to educate you on the process and help you make the right decision for your company. So, here's what you need to know about GSA Schedules and what consultants can do for support.
Getting a GSA Schedule
First things first—how do you go about getting a GSA Schedule? There are a lot of things you have to put in place before you begin the GSA Schedule proposal process. You'll want to start out by making sure a GSA Schedule is right for your company and if you meet all the requirements. Then, you'll want to decide whether you want to get your own prime contract or partner with a reseller.
Next, you'll need to make sense of the GSA Schedule proposal. The proposal has 3 sections: administrative, technical, and pricing. Each section requires a certain set of documents about your company from company handbooks to financials and invoices. What documents you need to complete depend on several factors such as whether you are a small or large business, what type of products and/or services you want to offer, and which type of reporting you want to opt into. After this is submitted, the proposal then goes through a negotiations and clarifications process before award.
At this point, you may have several questions—what documents do I need, how long does the process take, what happens if I get rejected? This is where a GSA Schedule consultant can come in.
How a Consultant Can Help with the Acquisition Process
It can be difficult to figure out where to start when getting a GSA Schedule. You may not even be sure how to determine whether a GSA Schedule is right for your company. While GSA does have some resources for prospective vendors, many are still left with several questions. The process is neither self-explanatory nor is it simple.
GSA Schedule consultants are here to be your guide. Whether it's trying to figure out whether you will benefit from a contract, to drafting the proposal and going back and forth in negotiations, a good consultant will help you every step of the way and give you the tools you need to succeed. Even if you have tried once before and gotten your GSA Schedule proposal rejected, they can still help you sort through what went wrong so it's successful moving forward.
An experienced and knowledgeable consultant will be able to identify all the required documents and help you draft and prepare them to create a robust proposal. They can also give you tips on the pricing you plan to offer so you come out of negotiations with a proposal that is feasible for your company.
But once you have your contract awarded, what's next? Let's talk about maintaining your GSA contract.
Managing Your GSA Schedule
Getting your GSA contract awarded is half the battle, but managing it successfully is a whole separate task that can continue for up to 20 years. Some routine requirements include sales reporting, subcontracting reporting (if applicable), modifications, and prepping for Contractor Assistance Visits (CAVs).
These can be overwhelming to keep up with unless you have someone who is knowledgeable about your contract and someone who can dedicate a good chunk of time managing your Schedule. So, what can a consultant do to help your company successfully maintain your contract?
How a Consultant Can Help with GSA Schedule Maintenance
Keeping up with your GSA Schedule can be a lot of work, especially because you also need to focus on the marketing and business development of your contract. If you're a small business or just getting started, you probably won't have a whole team ready to dedicate. Even if you do have a team geared up, they may not know where to start when it comes to reporting your sales correctly and remitting the Industrial Funding Fee (IFF), or knowing which documents to complete for a modification. This is where consultants come in.
If you hire a consultant for maintenance, you'll have someone who knows what to keep track of and when it needs to be done so you won't miss a deadline or come into a Contractor Assistance Visit unprepared. Consultants take care of the complicated part of managing your Schedule so you can focus on what your business does best.
Sometimes we find that contractors can manage parts of their Schedule on their own, but they need help with the big lifts. Generally, you can hire a consultant for annual or hourly maintenance depending on your need. Your boss may be hesitant to hire someone to help with maintenance especially if they hired someone for acquisition, but there's an option to start out small and see what kind of help you'll need before you commit to a full service.
Hiring a GSA Consultant
We understand that even after reading this blog, you may still be hesitant to hire someone. Hiring an experienced and full-service firm isn't necessarily cheap. However, we've had clients come to us after they have failed to complete an acquisition and have to start all over, or haven't been keeping their contract compliant. We find that getting the help you need the first time saves your company money and time, and you can start earning it back with government business.
Regardless of where you are in the decision making process, choosing to hire a consulting firm can take time and dedication to find the right one. If you have questions about hiring someone for GSA Schedule acquisition or maintenance, check out our blog, "Hiring a GSA Schedule Consultant: Questions To Ask and Red Flags to Avoid." If you want to learn more about Winvale's consulting services or if you need help figuring out what path is best for your company, one of our consultants would be happy to speak with you.
About Stephanie Hagan
Stephanie Hagan is the Content Writer and Digital Editor for Winvale where she helps the marketing department continue to develop and distribute GSA and government contracting content. Stephanie grew up in Sarasota, Florida, and earned her Bachelor's of Arts in Journalism and Rhetoric/Communications from the University of Richmond.