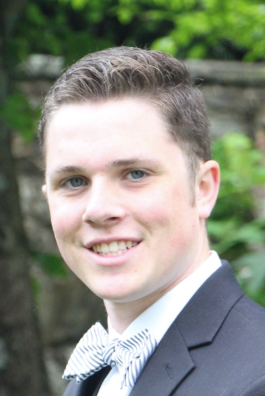 25 Government Contracting Acronyms and Abbreviations
Government | Contracts | 3 Min Read
In the world of government contracting, one of the most confusing elements to navigate is the incessant use of acronyms. In an effort to help you out, this blog post is dedicated to listing and defining some of the most frequently used acronyms so that you can either learn something new or refresh your memory on some old acronyms.
1. Blanket Purchase Agreement (BPA):
An agreement established by a government buyer with a Schedule contractor to fill repetitive needs for supplies or services (FAR 8.405-3). BPAs make it easier for the contractor and buyer to fill recurring needs with the customer's specific requirements in mind.
2. Contracting Officer (CO):
An agency official entrusted by a federal organization with the authority to enter into, administer, renew or terminate contracts, along with related determinations and findings.
3. Contract Teaming Arrangement (CTA):
A mechanism through which contract holders may subcontract with other companies.
4. Data Universal Numbering System (DUNS):
A unique 9-digit identification number for each location of your business.
5. Equal Employment Opportunity (EEO):
A set of laws prohibiting discrimination in the workplace.
6. Economic Price Adjustment (EPA):
The process of changing prices on a contract in accordance with clause I-FSS-969 or clause 52.216-70.
7. Electronic Products Environmental Assessment Tool (EPEAT):
A resource to promote electronic products with positive environmental attributes.
8. Federal Acquisition Regulation (FAR):
The set of rules regarding government procurement.
9. Federal Acquisition Service (FAS):
The acquisition and procurement arm of the federal government.
10. Federal Business Opportunity (FBO):
A location where contracting officers used to post opportunities valued at over $25,000. Although still referred to as FBO, it is now called Contract Opportunities and is housed on beta.SAM.gov.
11. Government Accountability Office (GAO):
A legislative branch government agency that provides auditing, evaluation, and investigative services for the United States Congress.
12. General Services Administration (GSA):
An agency of the United States government that helps to manage and support the basic functioning of federal agencies.
13. Historically Underutilized Business Zone (HUBZone):
A program that helps small businesses in urban and rural communities gain preferential access to federal procurement opportunities.
14. Indefinite Delivery/Indefinite Quantity (IDIQ):
A contract that provides for an indefinite quantity of services for a fixed time.
15. Minimum Advertised Price (MAP):
A minimum amount that resellers agree not to advertise below.
16. Multiple Award Schedule (MAS):
A situation where GSA awards contracts to multiple companies supplying comparable services and products at varying prices.
17. North American Industrial Classification Standard (NAICS):
A standard used by Federal statistical agencies in classifying business establishments for the purpose of collecting, analyzing, and publishing statistical data.
18. Office of Management and Budget (OMB):
The office that measures the quality of agency programs, policies, and procedures to see if they comply with the President's policies and coordinates inter-agency policy initiatives.
19. Professional Services Schedule (PSS):
One type of GSA Schedule, gives federal agencies the ability to use a single contract to procure simple to complex fixed-price or labor-hour professional services.
20. Request For Information (RFI):
A process agencies use to gauge interest and/or if there is a vendor who can provide a product and/or service. A procurement officer will issue an RFI prior to releasing a formal RFP/RFQ.
21. Request For Proposal (RFP):
A document that solicits proposal by an agency or company interested in procurement.
22. Request For Quote (RFQ):
A process to invite suppliers into a bidding process.
23. System for Award Management (SAM):
An official website of the US government which requires contractors to register in order to do business with the U.S. government.
24. Special Item Number (SIN):
Category of products or services used on the GSA Schedule program.
25. Transactional Data Reporting (TDR):
A final GSA Regulation (GSAR) rule to capture transactional data on procurements across all of its Federal Supply Schedules (FSS) contracts or MAS contracts, and Governmentwide (IDIQ) contracts, including Governmentwide Acquisition Contracts (GWACs). Removes requirement for reporting Commercial Sales Practices information
Additional Information
If you're interested in finding out more about GSA government contracting, send any questions to Winvale's team of GSA experts. Contact us today to learn how Winvale can help you acquire and maintain a GSA Schedule contract.
About Carter Bowman
At Winvale, Carter is involved with both the Business Development and Consulting departments where he assists with blog writing, analytical research and marketing for program initiatives and events. While assisting different Winvale teams, Carter has helped draft summaries and reports, worked on a variety of marketing strategies, and contributed to the daily needs and responsibilities of his team members.